Traditional Cottage Pie Recipe
There is not a meal that gets everyone's approval more than this simple traditional Cottage Pie recipe.
This is typical British fare and we love it as we can cook a large batch which will keep us going for a while – it freezes nicely and reheats well.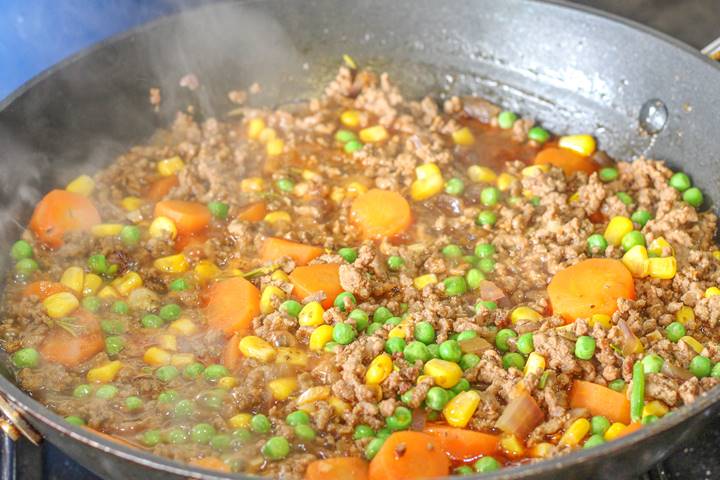 A great meal prep idea – we presently have two frozen in our freezer waiting to be eaten!
Cottage Pie or Shepherd's Pie?
A British Cottage pie recipe uses ground beef as the primary ingredient, whilst a Shepherd's Pie uses ground lamb.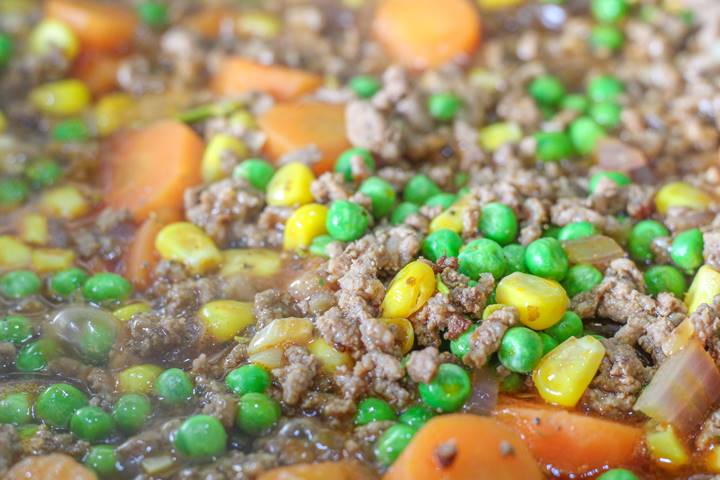 So to make a Shepherd's Pie you just have to substitute the beef in this recipe for lamb. So here you also have an easy Shepherd's pie recipe!
A little more on the origins of the two types of pie here: British pie origins.
Ingredients?
There are several ways to make this dish. Some people use celery for example.
As we have some fussy non-celery-likers in this house, I have left this ingredient out, and to be honest, I prefer it like this.
We use carrots, onions, sweet corn and peas as the main ingredients apart from the potato and mince, but you are of course free to experiment.
You will find that I have included Marmite as a secret ingredient here.
Marmite 250g Single Pack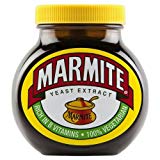 This is a really typical British ingredient and is just a yeast extract that I use to cook (and eat on toast with butter).
They say you love it or you hate it. All my kids were brought up on it.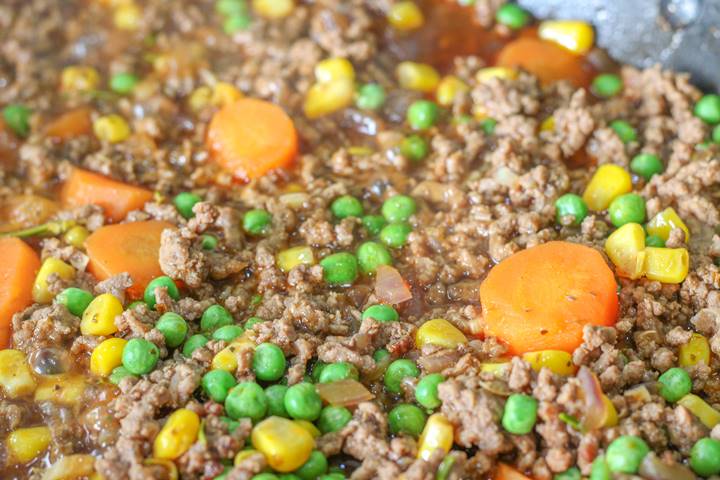 In Australia they have a similar product called Vegemite. All it does is add a bit of extra taste and saltiness to the sauce.
If you do not have it in the cupboard do not worry, but I find it does improve the taste.
Mashed Potato
The secret to making this simple cottage pie recipe a success, is getting it right with the amount of potato, and making a perfect mashed potato.
You need to have enough mashed potato to cover all the sauce so that it can cook nicely underneath the potato ceiling.
You are actually better off making a bit too much mashed potato.
Then if you do have some leftovers you can make some fish cakes, bubble and squeak cakes or potato patties later.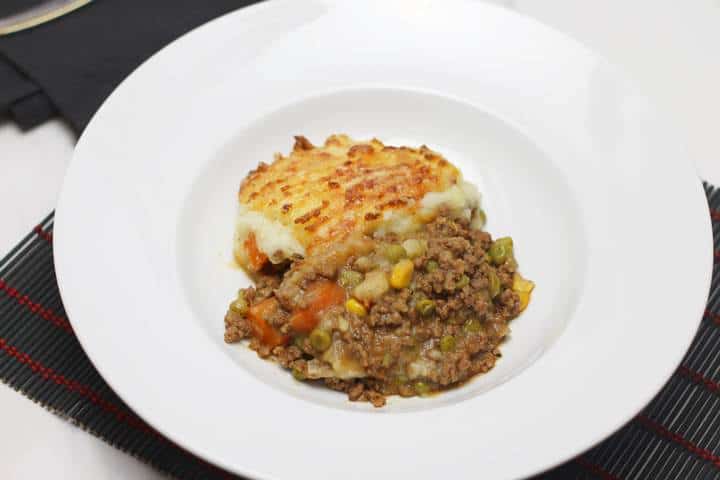 In my mashed potato recipe you can see my own 'secret ingredient' for the mashed potato – a bit of Hellmann's Real Mayonnaise!
It just adds a bit of creaminess that is SOOOO good!
It is also nice if you can leave some peaks on the potato so that you get some nice crispy bits on the top when it is finished.
This is a very tasty and easy to make dish that anyone can try.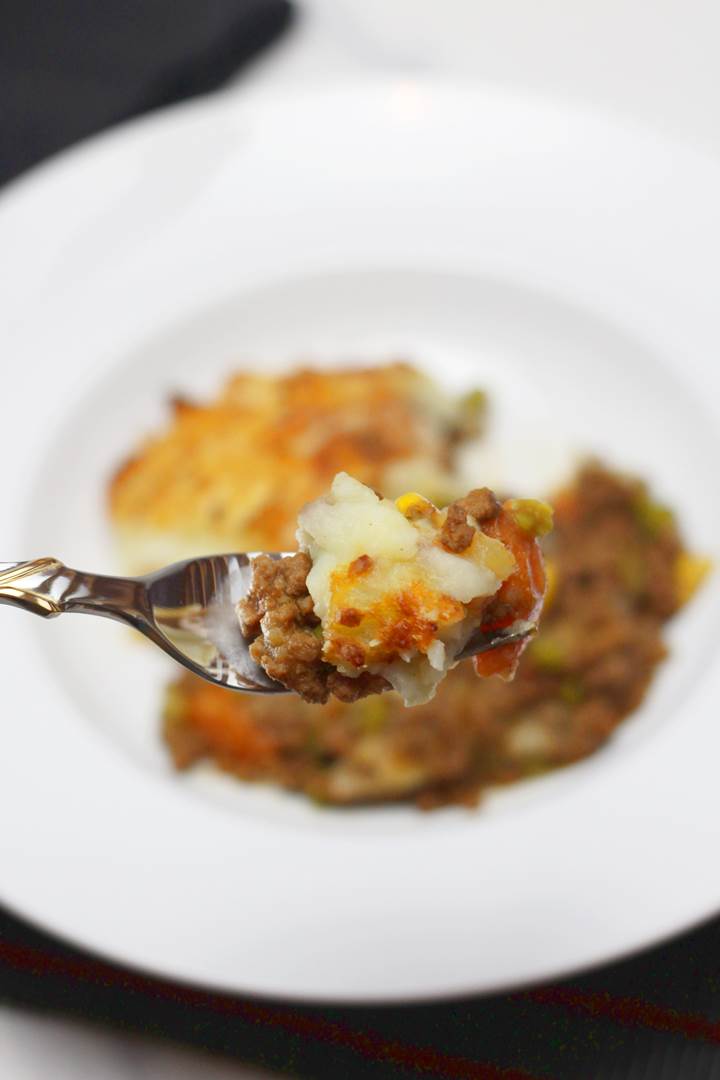 The quantities given below are enough to fill a 3-litre oven dish like the one shown in the pictures. This will give you 4-6 portions.
And again, if there is anything left over it will keep well in the fridge or freezer for later.
Let me know in the comments section below how you get on making this recipe!
How to make an Easy Cottage Pie