Pistachio Banana Bread Recipe
This easy recipe gives you a single loaf of pistachio banana bread. This loaf can be sliced and eaten with a cup of coffee or tea.
This banana bread with pistachios has a nice tasty crunchy crust and a dense, moist crumb on the inside. And it really tastes like bananas!!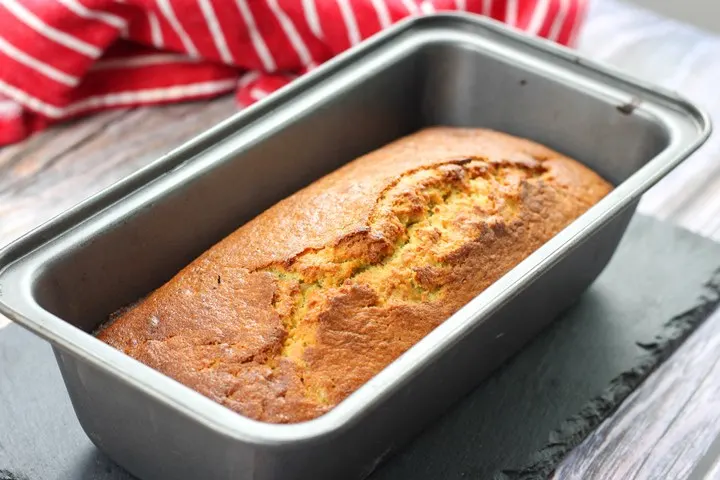 It is very easy to make and a great way to use up any overripe bananas you may have. I actually decided to make this as I had a couple of bananas that needed using up (and the girls, coincidentally, were baying for cake!!).
Banana bread or banana cake?
Well, if you Google this you will see that this is a question asked many times on the internet to which there are lots of different answers, some more likely than others.
I believe it depends probably on where you are and what you have grown up with, as well as which ingredients you use and in which proportion. Certainly, where I come from, using the amount of sugar I did, we would probably call this a banana cake.
But I think you can call this recipe bread or cake. I did not try and toast it, but I am sure that would work, spread with some tasty salted Irish butter. Delish!
I cannot see myself making a sandwich with it, but it certainly is at home on its own with a nice cup of tea. So you may certainly want to use this recipe as part of an afternoon tea spread.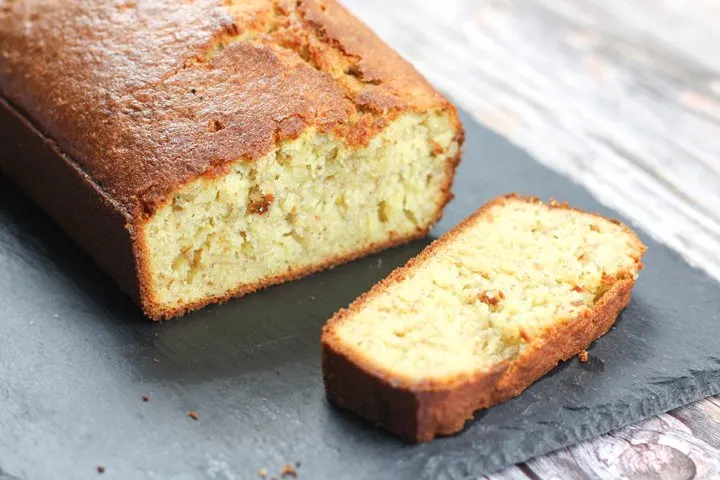 I think that you can call it either, or both 😃.
Banana Pistachio Cake
I decided to make this banana bread with pistachios, as I was actually using up what I had half-finished in the cupboard. I think using the pistachios as an ingredient in the bread actually goes really well with the taste of the banana.
In this recipe, I used some Cavendish bananas, which are the type you normally buy in the shops. They were a little bit overripe, so very easy to mush with a fork.
In this recipe, I mulched the pistachios into a thick flour in my Nutribullet, so that there would not be any lumps in the batter.
But, in fact, I think you could use some whole nuts or roughly chopped nuts as well to make this cake if you wanted to. They would go really well with some of the gooey bits of banana you sometimes find in the slices.
Maybe you want to make this banana bread recipe with some chopped walnuts instead of pistachios? That would also work. Or maybe add some chocolate chips for some chocolate chip pistachio banana bread!
You could also use a muffin tin instead and make some banana pistachio muffins with the batter if you prefer.
Try experimenting, as I did. Get the kids involved. It's always fun!
If you try this recipe or do try to experiment with this recipe, please let me know how you get on in the comments section below!
How to make banana bread with pistachios