Delicious Grilled Cheese with Tomato combination
This recipe is for a simple British grilled cheese and tomato sandwich that you melt under the grill. You may call this broiling in the USA.
There are many ways to eat cheese on toast, as we would call it in the UK, or grilled cheese.
Some like it with onion, just like the original cheese and onion crisps taste. But this grilled cheese and tomato sandwich is a classic.
Ham and cheese, of course, is also another favourite that we make often as a toastie.
This recipe is a simple grilled cheese and tomato with mayo on toast but with a secret British ingredient, Marmite, added. A grilled cheese and tomato sandwich.
Marmite surprise!
The Marmite gives that extra surprise, but with Marmite, as everyone knows, you either love it or you hate it. So if you really hate it you can always leave it out.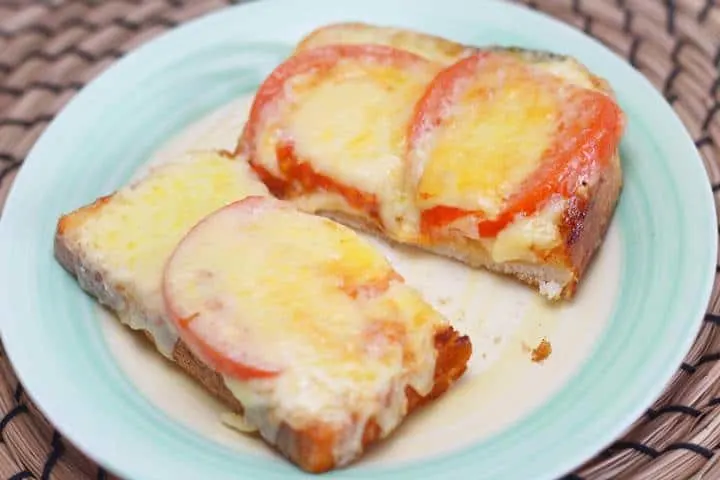 I love Marmite, and I have brought up all my kids on it. One of my kids would eat nothing else when he was a toddler except Marmite on toast – I swear, if Marmite has not existed he would have starved!
So we use it in our house in a lot of recipes as well, as it is good for adding some salty taste and a bite to sauces and gravies.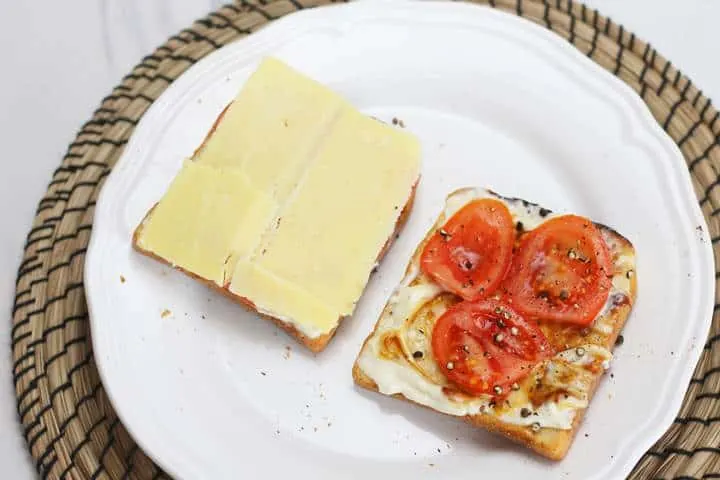 Marmite toast is also fantastic, for those who do not know this classic culinary British ingredient 😊.
Please try it out (and by the way I do not represent this product, so if you do hate it, unlucky for you)!
Here you can find out more about this special secret ingredient, Marmite.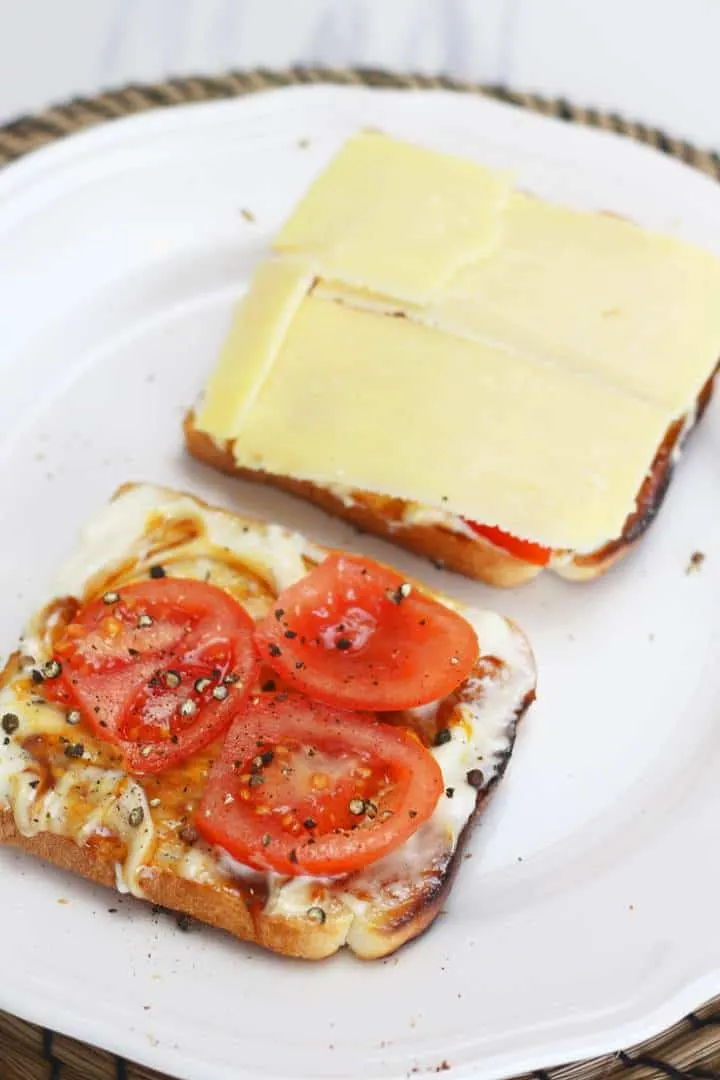 Grilled Cheese and Tomato
You cannot go wrong with this healthy grilled cheese recipe – it's a classic.
This is a real quickie – a great snack at lunch or elevenses. Easy and quick to make and very tasty.
Also, you do not need to use any oil or butter as you heat it under the grill.
Before you follow the recipe, if you are American, you need to understand that 'grilling' in the UK is what I think you call using a top broiler in the USA.
Most ovens have an electric element here in Europe which we use to heat food from above.
We also call a BBQ a grill so I suppose it can be a bit confusing sometimes. Anyhow this recipe is really designed to be heated from above and not in the pan.
Enjoy!
If you do try this recipe, please let me know how you get on in the comments section below!
How to make a grilled cheese and tomato sandwich
These are also quick and tasty snacks that you may like: