Homemade Pizzas
There is nothing that my kids like doing more in the kitchen than baking cakes, and making their own pizzas. This post will show you how to make your own pizzas at home.
This recipe is for a quick no-wait pizza dough, which does not require time to rest the dough before using it. This means you can be eating your pizza a bit earlier!
Of course, it can never be as good as a real authentic Italian pizza. The main reason is that for a real pizza, the dough would be allowed to rise before using it.
Making your own pizza at home can be a fun and rewarding experience. Not only do you get to customize your toppings and flavours, but you also have the satisfaction of creating a delicious meal from scratch.
So this is a very simple and quick recipe for an easy quick pizza dough below. This gets results that are very close, as long as you have a nice hot oven.
It is always a success and this pizza dough recipe is also quick and easy to make. Make it with your kids – they will love it. Homemade pizzas are great!
Pizza ingredients
What you put on your pizza is up to you. Some people love a simple pizza Margherita, for example: a simple cheese and tomato pizza.
In our house, we all have our own preferences, and the fun is designing your own with your favourite ingredients.
The great thing is you can just claim a larger part of the pizza by putting your favourite ingredients on it when you know no-one else likes them 🙂 !
Here we are not too fussy, although my daughter does not like onions and mushrooms. Otherwise we all pretty much eat anything.
So for these pictures, we put out a feast of ham, tomatoes, mushrooms, anchovies, salami, chorizo, mozzarella, cheddar cheese, onions, basil and sausage and guess what? It all went.
When choosing the passata, or tomato sauce, make sure you have strained tomatoes – ie uncooked tomatoes with no seeds or skins.
This gives the best authentic Italian pizza rossa (red pizza) results.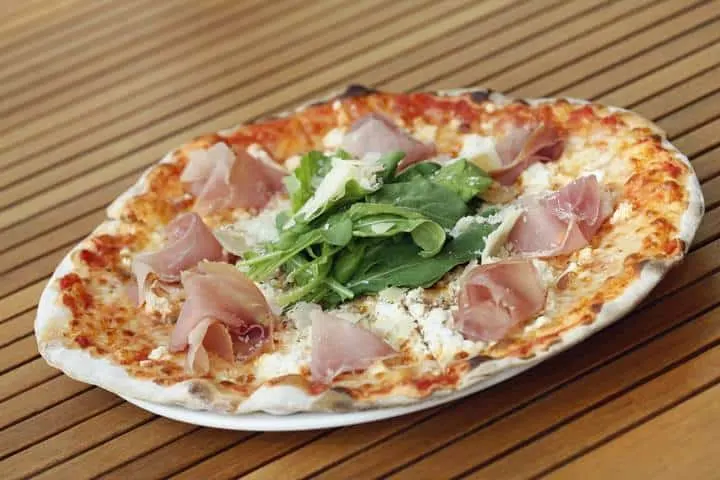 You also have pizza bianca (white pizza) which has no tomato sauce and just uses cheese, but we prefer the pizza rossa in our house.
The recipe below should give you 2 x 12 inch pizzas.
And believe me, these will taste much better than anything you buy ready-made in the supermarket.
In fact, when you make them yourselves you can make them exactly as you want so they should be PERFECT!!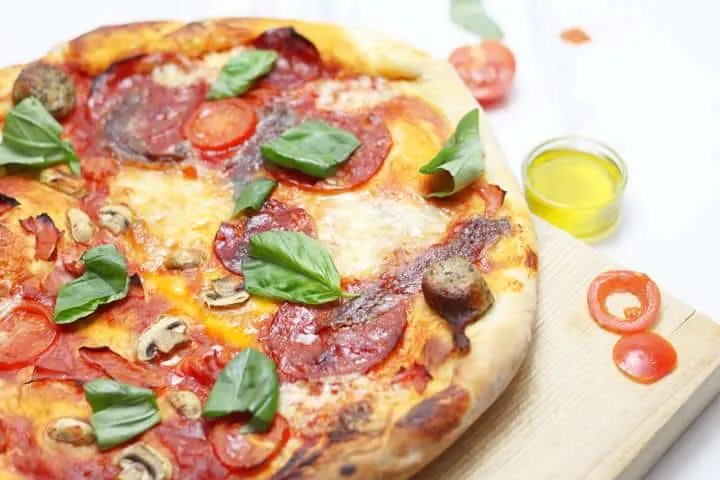 Tools to make pizzas
Tips: Use a good non-stick pizza pan if you are cooking in the oven, and pre-flour the pan to stop the dough sticking. These ones are quite good: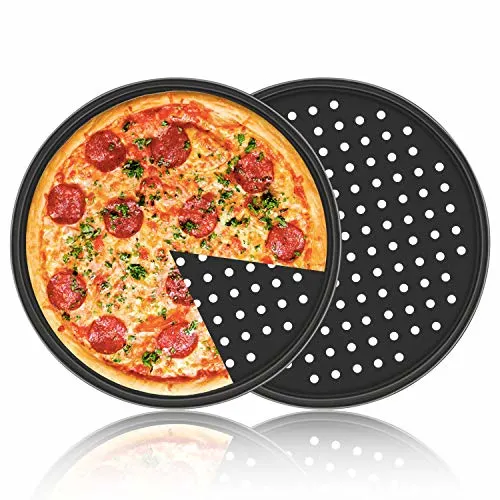 Treat yourself to a real portable pizza oven
Or get yourself a real Ooni pizza oven. They can be wood, charcoal or gas-fired, and will cook your pizza at 500C. They only take 15 minutes to warm up and they will also cook your perfect pizza in just 60 seconds!! Perfect for a pizza party at home!
When you eat a lot of pizza this could be a great investment or gift. 13″ or 16″ pizzas!
THE UK 👇 THE USA 👇
THE EU 👇
Here is a pizza we made in our Ooni oven: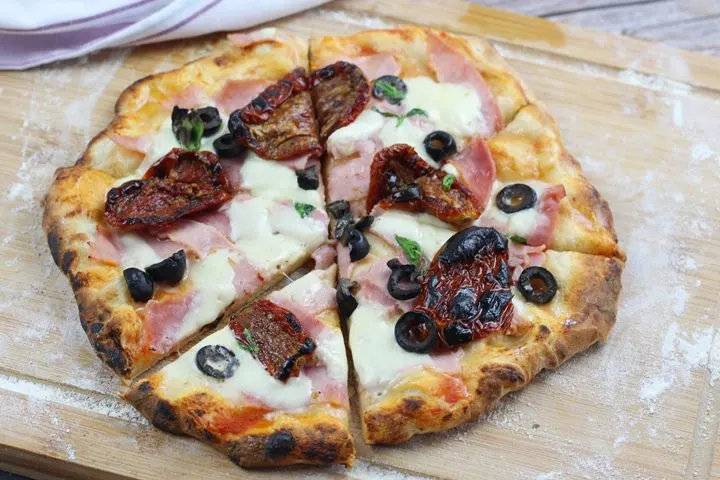 I hope you enjoy making your own pizzas. If you do, please let us know how you get on in the comments section below!
How to make your own pizzas
If your kids enjoyed making these, maybe you could try these recipes out with them:
Or if you just want Italian then maybe one of these: