Creamy Chicken Risotto
There is nothing more satisfying than a tasty Italian risotto dish. This creamy chicken risotto recipe is a lazy man's way to make an easy Italian risotto. In this particular recipe the rice is cooked in the oven, rather than the normal way of cooking risotto, where the liquid is added steadily and bit by bit to the pan.
The great advantage of this meal is that there is very little preparation time, and you can just let the oven do all the work for you. It may not be very authentic, but it is quick and easy and requires minimal preparation.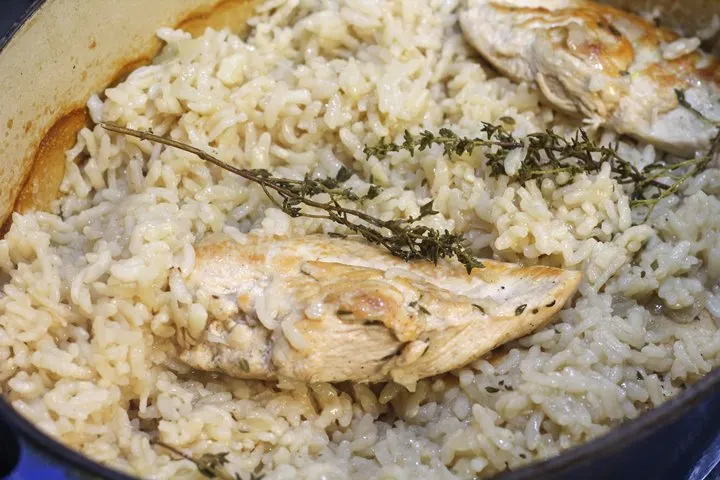 Arborio Rice
I use Arborio rice in this recipe as, for me, it is one of the easiest risotto types of rice to get hold of, especially around where we live.
There are other types of risotto rice like Vialone Nano or Carnaroli, but they are not so commonly available around here.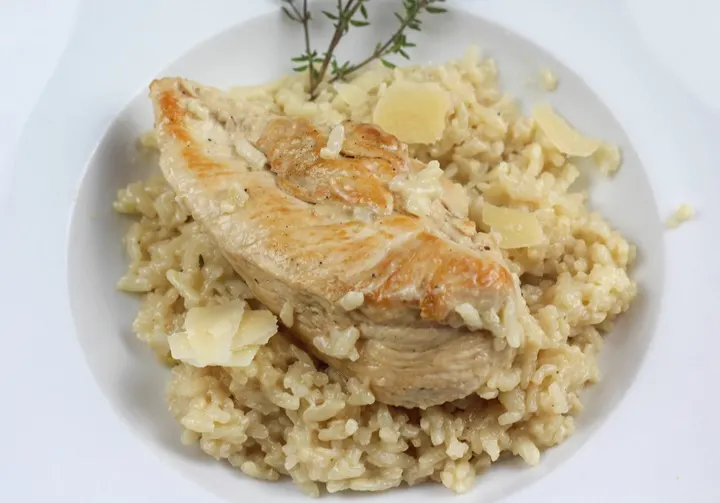 These rice types are all high in starch content which helps to give risotto its creamy texture. I think Arborio rice is a perfectly acceptable risotto rice. It is certainly good at absorbing the chicken broth.
I was actually amazed how well this dish worked in the oven, cooking in my Le Creuset Dutch oven.
You could of course always vary this dish by adding some Shiitake mushrooms or something similar. But I think it is fine as it is. Simple and tasty, and the chicken was very tender having been partly cooked in the chicken broth until it had been absorbed by the rice.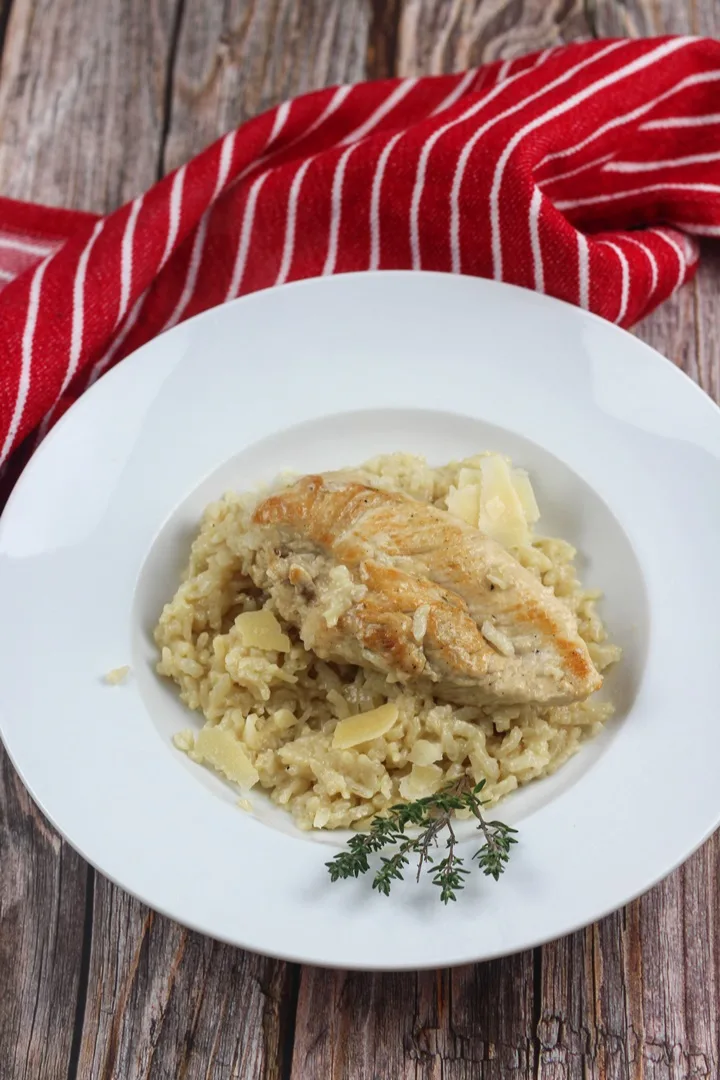 Finishing off the recipe with some butter, cream and grated Parmesan is just what the rice needs to make it super creamy.
You will find that this meal is extremely satisfying, so if you are thinking of serving it as a starter, then you will not need to make too much of it. The quantities in this recipe were more than enough to feed four people as a main course.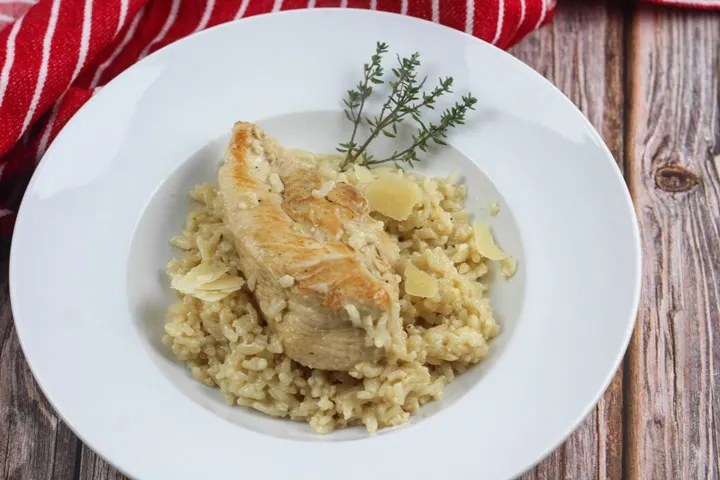 I hope you enjoy making this dish. If you do, please let me know how you get on in the comments section below!
Enjoy!