Easy Sausage Casserole in the Oven
This sausage casserole in the oven is another versatile recipe that you can use as a guideline. It is great when you have some half-finished vegetables in the fridge that need finishing off.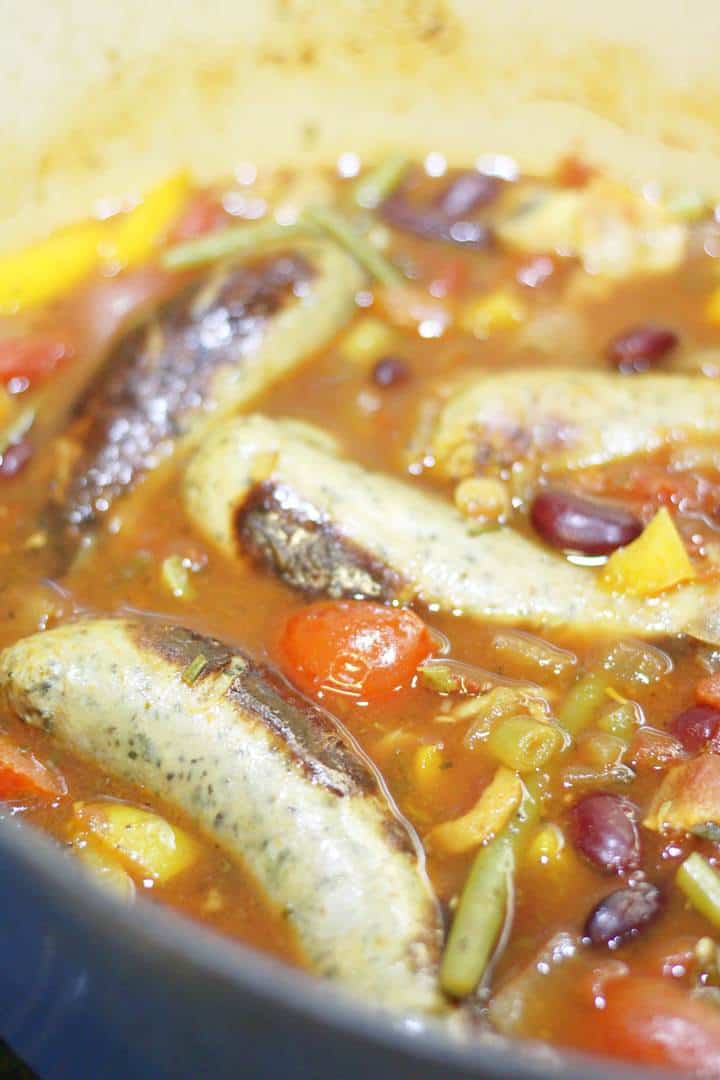 Do not be put off by the length of the ingredient list. This one is long, as it contains what I needed to finish up when I made this recipe shown in the photos.
You can easily exchange the green beans, paprika and mushrooms with other vegetables of your choice. Think of carrots, potatoes, sugar snaps etc.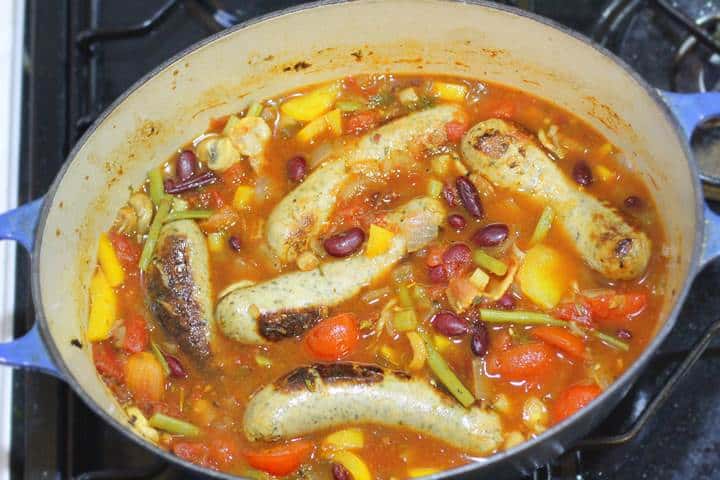 The sausages are really the highlight of the dish as they define the taste. When I made this dish, which is effectively a sausage stew, I just used what I had in the fridge.
But plain pork sausages, venison sausages or even some Italian sausage would be perfectly fine. What a pity that Kennedy's are no longer with us 🙁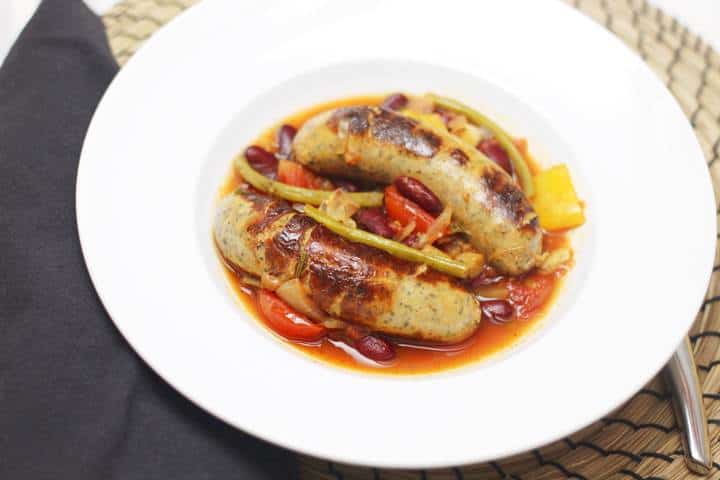 I have used my trusty Le Creuset casserole to cook this. Alternatively, you could put this all in a slow cooker to finish off.
We do not yet have a slow cooker, so have not tried it this way, but I am sure it would be great.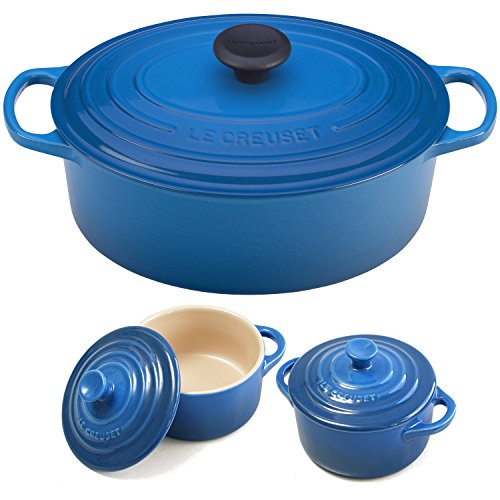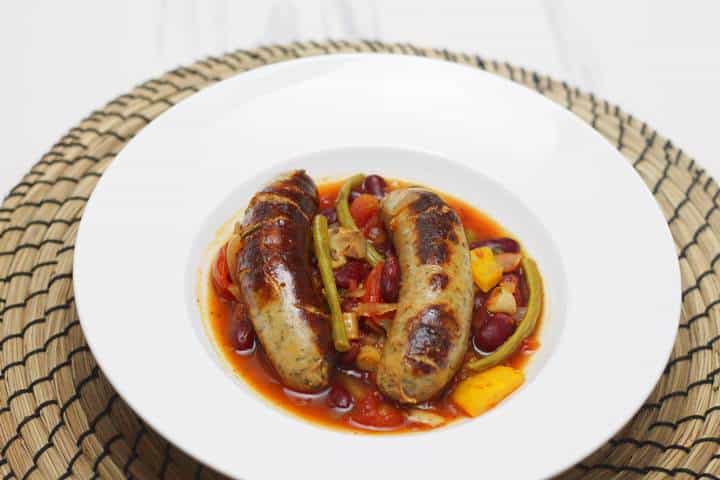 The number and size of the sausages, and what you serve with it, is what really determines how many people you can feed with this dish.
We had four meals out of the portions of the ingredients shown below. And we did not serve up with any side dishes.
Perhaps you may want to serve up with some mashed potatoes or mashed parsnips for example?
You may find that the sauce is too runny for your liking when it is finished. If so, you can always thicken it up by adding some cornflour and water mixed together.
How to make sausage casserole in the oven
If you like sausages you may also like these recipes:
or