Eton Mess Dessert
This super easy recipe for Eton Mess gives you a delicious summer dessert with crushed chewy meringue, strawberries and cream. The perfect dessert during a warm English summer whilst watching Wimbledon or at a garden party.
This recipe is normally made using strawberries but can also of course be made with other summer fruits, like raspberries, if you prefer.
The secret is perfecting the chewy meringue recipe and the time the meringue needs in your oven.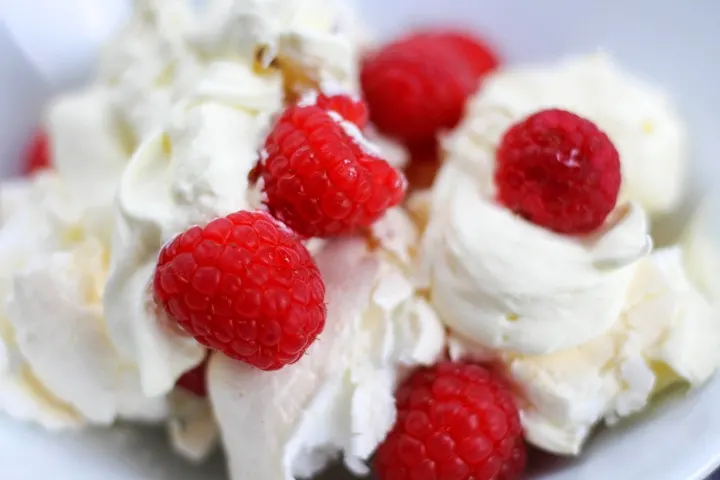 Rackets, squash and Eton mess
Eton mess originates from Eton college in England. Eton College is a very posh school in the South of England where many well-known people received their secondary education.
Prince Harry and William went to school there, as well as many British Prime Ministers such as David Cameron and Boris Johnson. It is probably the most famous public school in the country.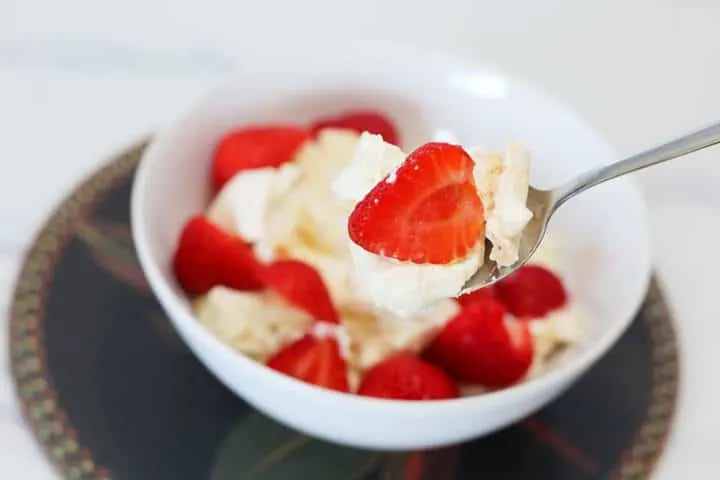 I was very lucky and extremely privileged to be able to go to another English Public school.
One of the highlights of the year was to travel to Eton college to play them at squash (in the good old days I used to be quite a good squash player).

Rackets at Eton
I also remember on one of our squash matches being allowed onto one of the few 'rackets' courts in the country there (there are only 20 odd in the country) – quite a terrifying experience I can tell you. Rackets is like squash but with a bigger court and they play with a harder ball and stronger racket.
The ball moves so fast it becomes a projectile and it is a very fast and dangerous game. I was told when I stepped out onto the court that playing against the back wall had been banned as someone had once embedded the ball in their forehead and killed themselves doing that on the same court!
Anyhow, enough about the game of rackets and on to the food: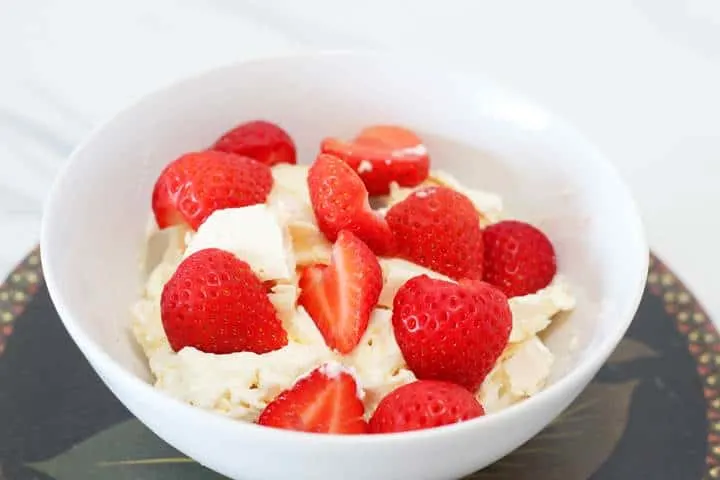 Eton Mess
Eton college gives its name to this dessert which is probably one of the simplest and best summer desserts on the planet. If you like strawberries you cannot go wrong (and if you prefer other berries then use something else instead!).
You can use the same recipe below and add raspberries instead to give you a recipe for Eton mess with raspberries. In fact, a raspberry Eton mess is a sort of Eton mess with a twist! Or add different berries for a mixed berry Eton mess.
Eton Mess is served up to the teams at the annual cricket match against Harrow school. Harrow, coincidentally, also have a couple of rackets courts.
Getting the Meringue Crispy
The trick is to get the meringue crispy on the outside and chewy in the middle. In the end, it is broken up to mix with the cream and strawberries anyway.
The recipe below is basically a very simple meringue recipe, which will show you how to make the meringue.
It can be used to make pavlova or french meringue cookies or whatever you may need some meringue for. In this case, it is of course for our delicious Eton mess.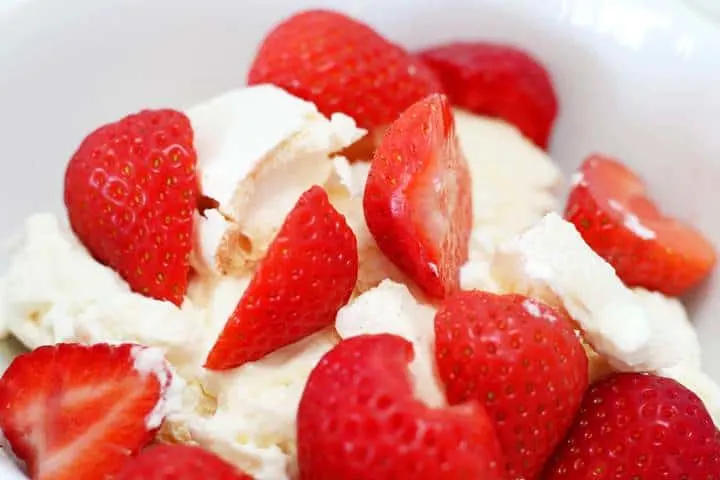 Making meringue can be a difficult process. So it might take some practice until you have mastered your own oven and egg-whipping techniques.
There are three different types of meringue, Italian, French and Swiss. This is a French meringue recipe.
I prefer to make the meringue upfront. It can be stored in a Tupperware box (airtight container) for up to several weeks at room temperature.
Then to prepare the dessert you just have to whip up the cream, crush your meringue, chop the strawberries and away you go.
Top tip: If you make some French Crème Brûlée, then you will have some egg whites left over for the meringue!
Enjoy!
How to make Eton Mess
Some more English desserts you may like to try