Pepper sauce
This famous French recipe (Steak au Poivre) is basically a tasty grilled or fried tender steak in a simple Black Pepper sauce.
It is similar to my Steak Diane recipe, but still very different in taste. Sometimes the only steak sauce recipe to go with steak is a black pepper sauce.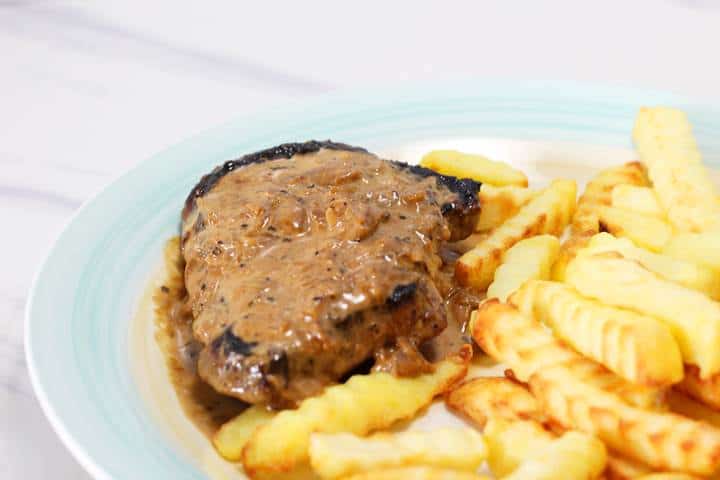 Belgian Steaks
This simple black pepper sauce recipe reminds me very much of one of my yearly golfing trips to Belgium. I used to go every year with a big group of friends and we would play some of the super Belgian golf courses.
These weekends always resulted in a fair amount of serious drinking and eating.

One year, when playing de Rougemont, we ended up near Dinant in a small hotel with a slightly weird hotel owner.
He was not very friendly, but when we asked him to whip us up some steaks for supper, he suddenly became a bit more enthusiastic and disappeared to the kitchen.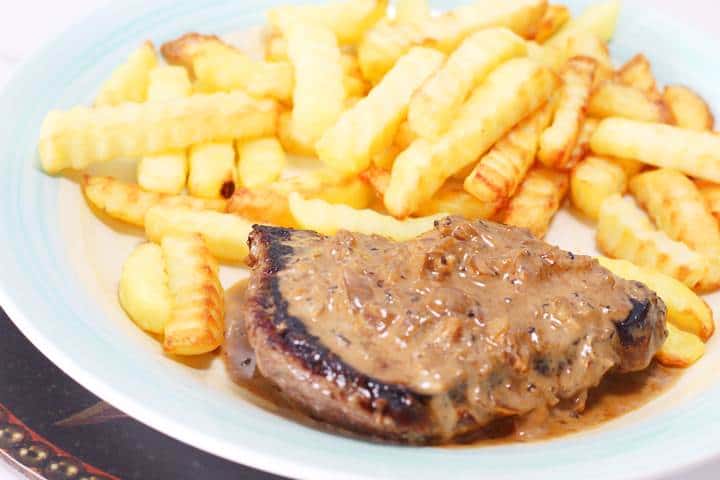 He came back with some delicious steaks with the most wonderful black pepper sauce, which tasted just like the one in this black pepper sauce recipe.
Belgian steaks are really very tasty (as is most of the food there, of course).
The fun part in this recipe is the flambé bit when the alcohol in the sauce gets burned off.
You can see in this picture what happens when you go a bit too mad on the Brandy 🙂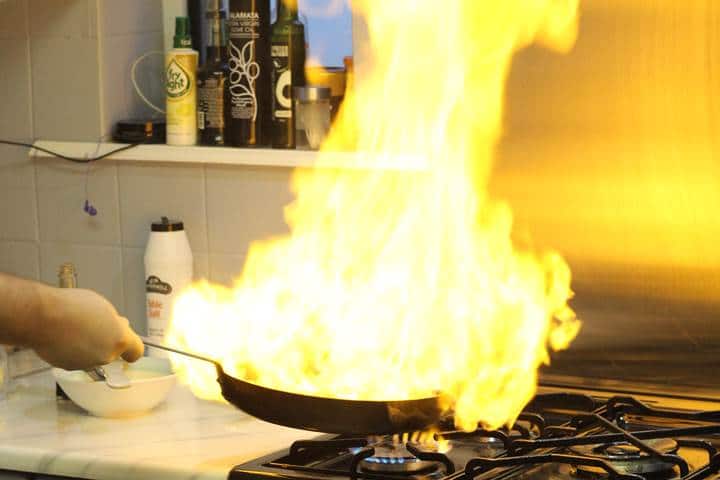 This is, of course, a bit of a waste really. Better to drink it.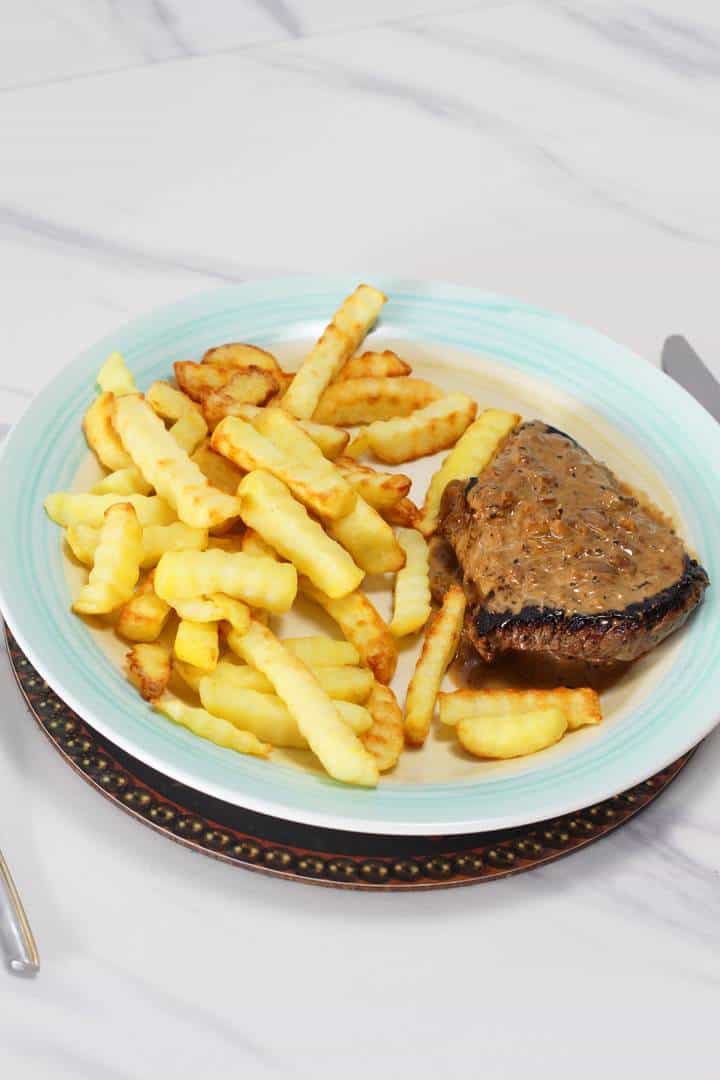 That weekend in Belgium the hotel owners ended up leaving us the key to the bar, which, of course, we had emptied out by morning. Not many straight drives off the tee that morning!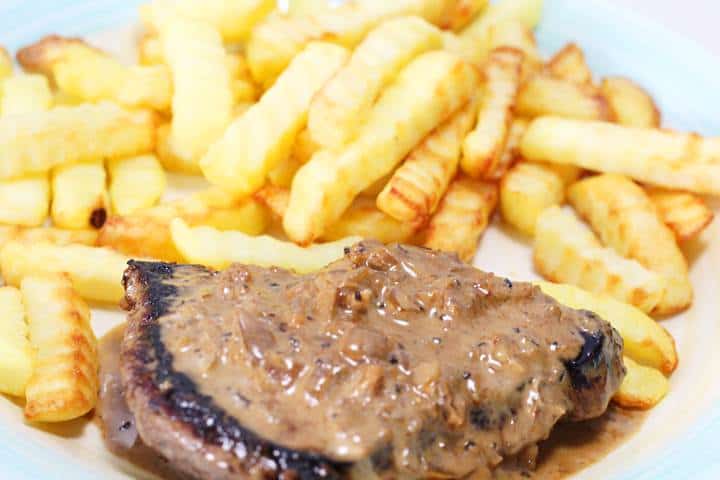 I have again used Sirloin steaks in this recipe, but I suppose this can also be served together with a nice piece of tender rump, fillet or rib-eye steak.
If you are in the USA, why not try some of the delicious steaks from Snake River Farms by clicking on this link below?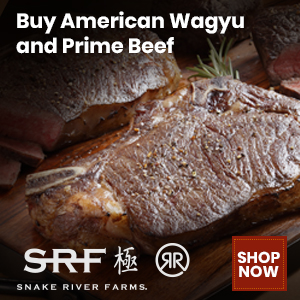 According to Wikipedia, steak au poivre is traditionally made with filet mignon, but really you can make this with whatever tender steak cut you like.
How to make peppercorn sauce