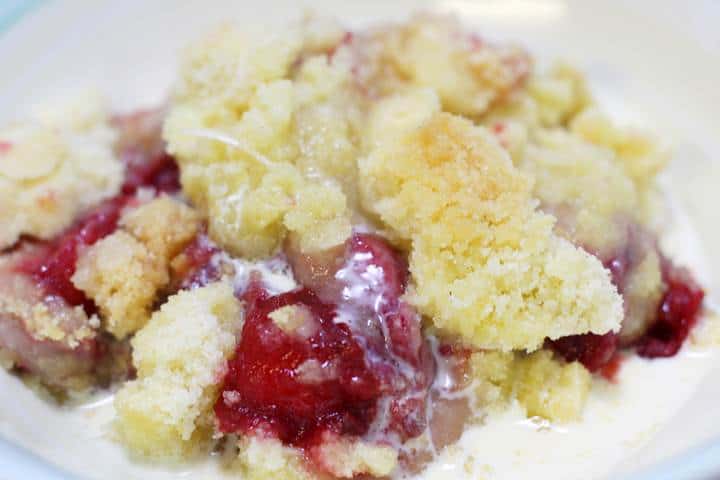 Apple and Blackberry Crumble Recipe
This easy apple and blackberry crumble recipe shows you how to make a delicious traditional British dessert with baked fruits. A perfect way to finish off a meal.
Apple and blackberry crumble is one of my wife's favourite crumble recipes. It makes it even better when you can get all the main ingredients from your own garden.
My last house used to have extensive blackberry brambles (actually I should say was a bit overgrown with them!). I also had a wonderful rhubarb plant and a nice selection of apple trees that I had planted myself 25 years ago.
So we could survive quite happily with our own homemade puddings through the summer months with rhubarb crumble and apple and cherry pie.
But in the fall when the blackberries are nice and ripe this is a perfect dessert to make. Even out of season, like in the winter, fresh apples are always available in the supermarket and we can use frozen blackberries to make this dish. It is, after all, excellent on a cold winter's day to warm you up!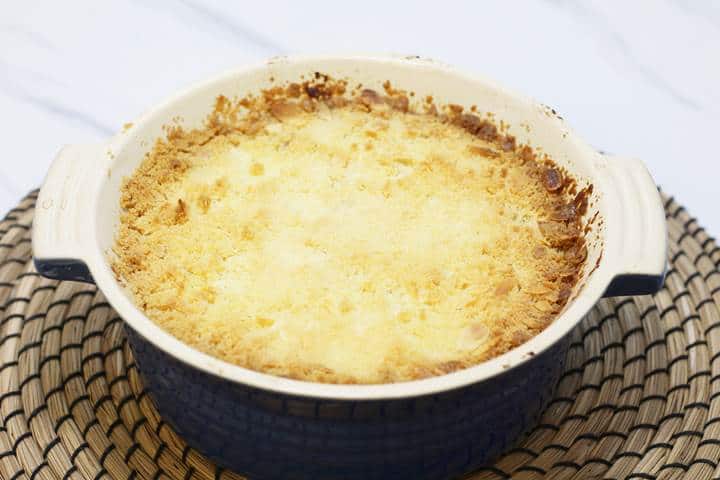 Here I only had to buy the apples, as I had the rest of the ingredients in the house.
We always have frozen blackberries in the freezer as we often use them to make smoothies for breakfast.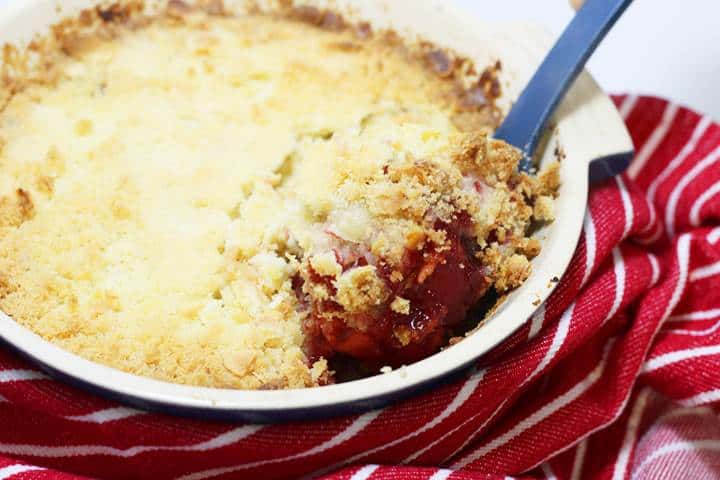 Apple and Bramble Crumble
Bramble is another word used sometimes to describe blackberry fruit. So this recipe is sometimes also called an apple and bramble crumble. Bramble also refers to the prickly shrub the fruit grows on, and believe me once they start growing they can be very difficult to get rid of.
I have a bramble interfering and integrating itself with my hedge in my present back garden which I need to somehow eliminate before it takes over.
Crumble is great way to serve up fruit as a dessert. You can make all sorts of different flavours, depending on what you have available.
I think this simple apple and blackberry crumble recipe is better than a simple apple crumble recipe as it has the added tartness of the blackberries.
Not only does this improve the taste considerably as it gives it a sweet and sour combination, but it improves the colour no end. Look at this!
Of course, there are all sorts of other fruit crumbles you can make; summer fruit crumble, berry crumble (think of a berry, any berry!), mix and match crumble, gooseberry, plum. You pick the fruit. Even rhubarb, which is actually a vegetable, makes an excellent crumble.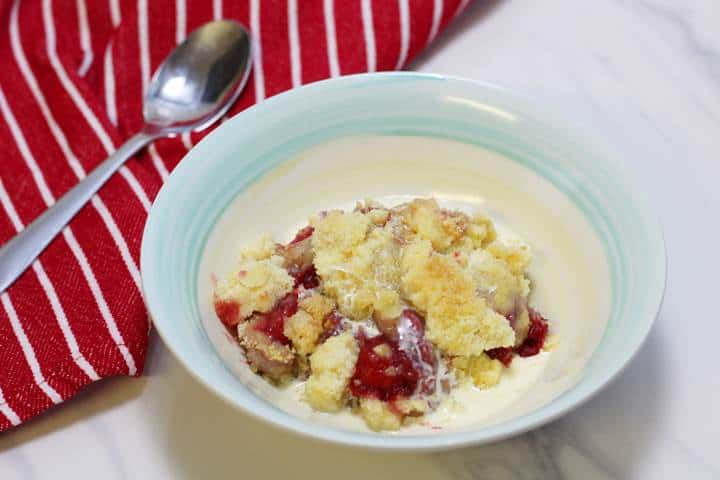 Crumble topping mix
The secret is getting the crumble topping right. In this crumble topping recipe we have added some flaked almonds.
This gives it a bit of a nutty taste. Also, it is important to add the sugar as the last ingredient to the topping, as this makes it crispier.
You could also add oats to the crumble topping mix if you wish. This would help to make it even crispier.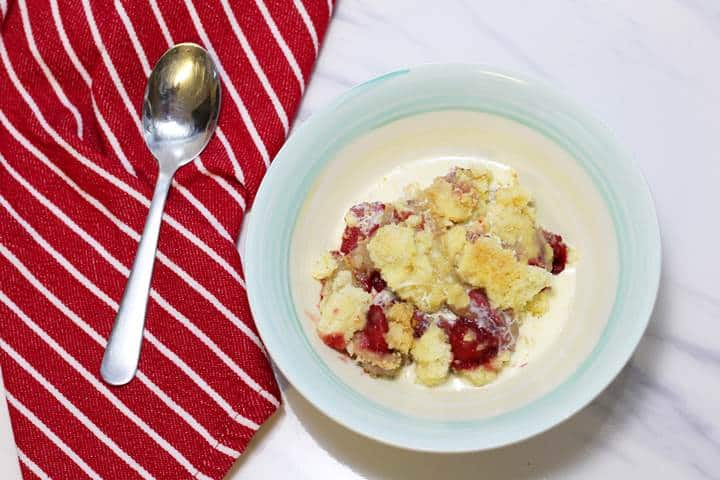 I hope you enjoy trying this recipe. Please let me know how you get on in the comments section below!
How to make blackberry and apple crumble
You may also like: