Rhubarb Crumble
This is an easy recipe for rhubarb crumble.
Rhubarb crumble is one of my favourite rhubarb recipes. I love the tartness of the rhubarb and the way it combines with the sweet topping and some cream or custard.
I will often choose this if I eat out and it is on the menu (which alas these days is very seldom).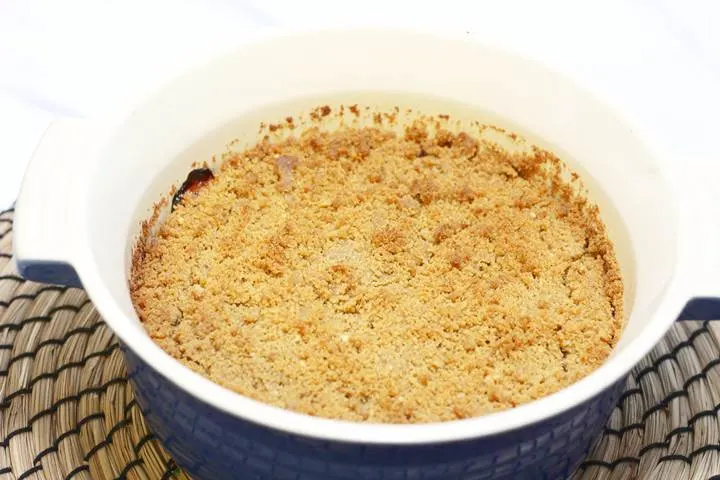 Rhubarb plant in the garden
I used to have a rhubarb plant in the garden of my previous house. It was an incredibly hardy plant and with zero maintenance. It survived each year and would produce copious amounts of rhubarb. Then inexplicably one year it died. From surviving the hardest of winters for at least 10 years it suddenly gave up the ghost and that was the end of my rhubarb crumbles!
It was a great shame as I had come to love the plant with its big leaves and the way it had always commandeered that part of the garden. But its time had come. Here you can see what a rhubarb plant looks like.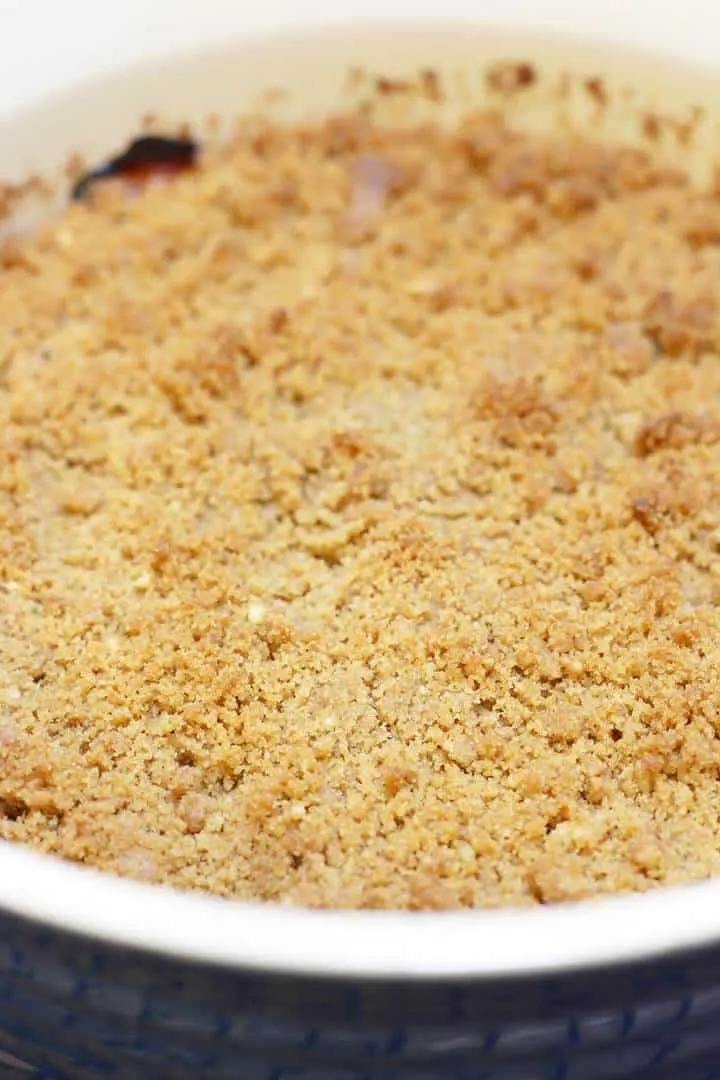 Alternatives
Crumble is another great way to serve up fruit as a dessert. You can use the same simple topping recipe below with stewed apples, or any mix of berries. Really with whatever you want.
You can combine the rhubarb as well with strawberries, blackberries or even blueberries to add some colour and taste variety to the dish.
The possibilities are endless. The topping is SOOO easy to make (I really had NO idea before I made my first one). It is so satisfying when the filling starts bubbling over the topping of the crumble!
And the great thing is that if you have the right type of pots you can make little individual servings. (This is handy as it stops people eating too much, as it is really tasty. But all the sugar and butter in the topping does not make it the healthiest of desserts!)
I hope you enjoy this easy recipe. If you do try it, please let me know how you get on in the comments section below.
How to make Rhubarb Crumble
You may also wish to try: