Eggless Chocolate Brownie Recipe
This post gives you a recipe for eggless brownies that are delicious as a rich warm dessert or also perfect as a sweet morsel during your afternoon tea. The recipe is very easy to make and will give you some very rich dark chocolate brownies.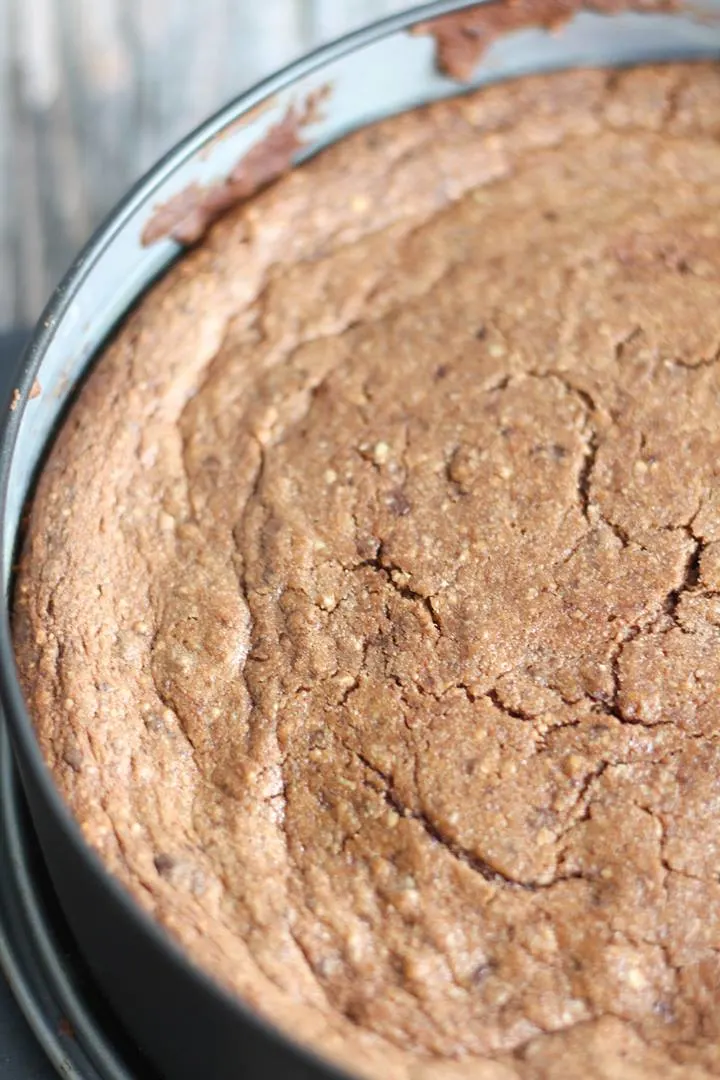 The outside is crispy and the inside is nice and soft. They re-heat very well in the microwave if you wish to make them up front.
Brazilian Brownies
When I was travelling in Brazil for business many of the hotel restaurants would sell brownies for dessert, served with vanilla ice cream. Now I am not really a fan of ice cream, but the brownies were so good I would lap them up!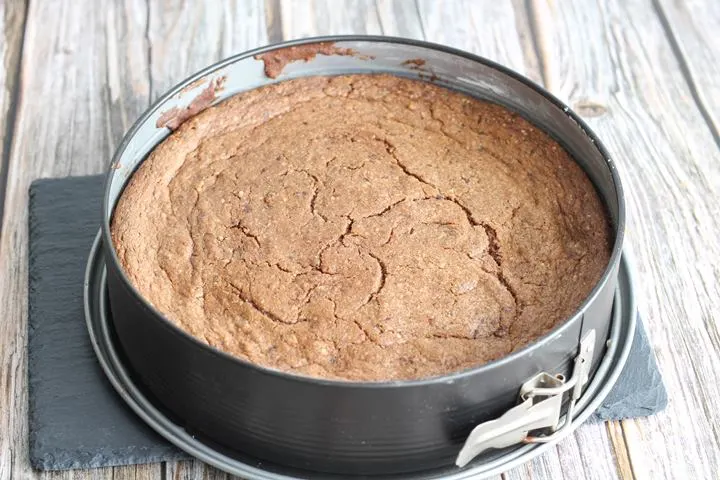 In fact, I would nearly always order them for dessert as they were always soooooo good.
Now this recipe will give you some tasty brownies as well. Crisp on the outside and soft and gooey on the inside. Perfect served up warm with some ice cream or whipped cream, or even cold as a snack or piece of cake to go with your cup of tea or coffee.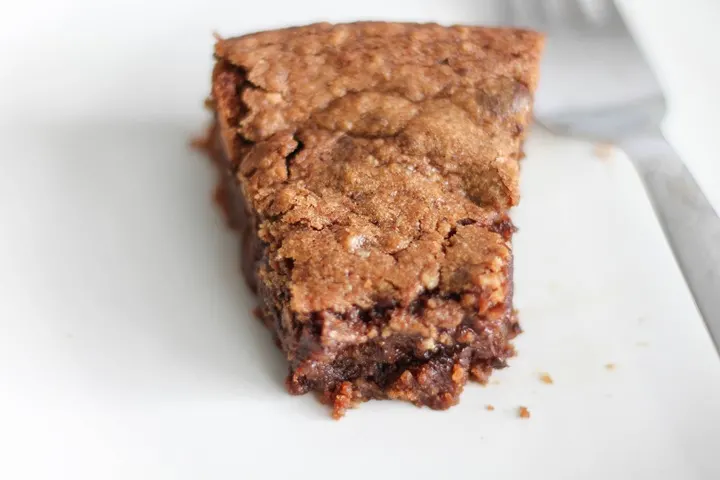 Use the right baking tin!
I actually made these brownies in the wrong baking tin. We were going to make a cake and had prepared a circular cake tin, before we realised we had run out of eggs. So we thought we would make some brownies instead and use the same tin.
Another useful tip from Gav's Kitchen – always check your ingredients before you start baking!
So normally I would bake these in a rectangular baking tin. These would be cut into squares – not all of them are as they came out of a round tin. But they all still taste the same, and that is what matters!
Food processor or mixer?
The recipe actually calls for a food processor as you have to chop the nuts and the chocolate. But I imagine if you used chocolate chips and ground almonds you could make this all in a mixer. It depends on what you have in your kitchen.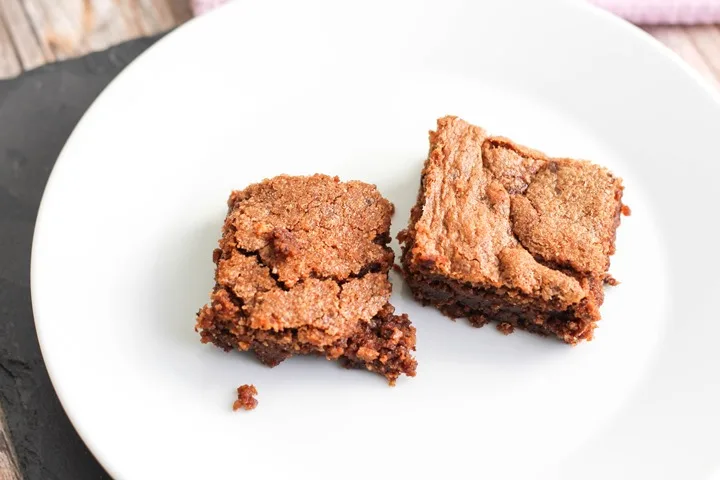 But then you could also use mixed nuts if you wanted to in this recipe and would have to grind them down somehow.
One thing I do know is that you have to be careful you do not eat all the batter before you put it in the tin, as it is really tasty!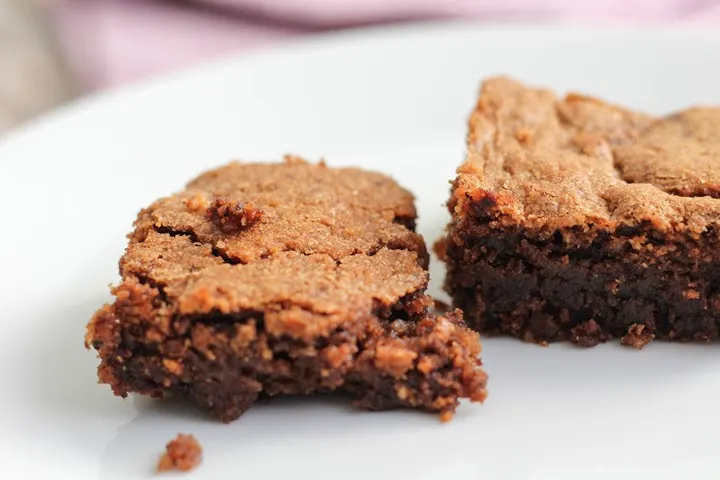 Here is a video Victoria made when she was making some of these brownies during lockdown. Her first time using the food processor!
I hope you get on well making these and enjoy the result. Have fun!
How to make Brownies Without Eggs