Chilli con Carne
This recipe for a Mexican Chili con carne or chilli con carne is a Mexican (and Texan) dish made with ground beef, beans and chilli.
There are many variations of how to make this recipe, and this is mine. It has the chili con carne taste of chili spices and beans and ground beef.
Many Texans think that beans should not be present in a chilli con carne. But outside Texas and Oklahoma they tend to be included.
So for those who claim that chili con carne is a Texan dish, need to remember the history. Texas used to be part of Mexico. Though Texas was not Mexican for very long, Texas WAS Mexican before it became part of the USA, not so long ago, back in 1845.

The perfect recipe for parties
Over the years this has been a very useful recipe to know. Often, when we have a birthday party or some other party, we will provide food.
This is often the dish we will serve up. This is because it is so easy to produce upfront in quantity.
You just warm it up when you need it. It also seems to cope well with being re-heated several times. You should put in the fridge after re-heating though.
When we have a lot of guests we serve this up in the pan so that people can help themselves like a buffet.
You can serve it up with white rice, or with nachos and guacamole, or with some garlic bread.
How to cool down chili con carne
Chilli con carne should really be a bit spicy and you can regulate that with the type, and amount of chilli powder and chilli's that you use.
In my view, the hotter the better 😊. If you like it really hot, then try using some scorpion chillis – they used to be the hottest in the World!
Either way, you should provide some crème Fraiche to cool it down in case you have made it too hot for some people's palate.
Either crème fraiche or sour cream works well to take away the burning sensation from the chili.
Large batch production
This meal is another great one for meal prepping. Make in a large batch and freeze in smaller portions for a re-heat in the microwave during the week.
This is a super dish for the busy working parent that cannot get home in time for the family dinner.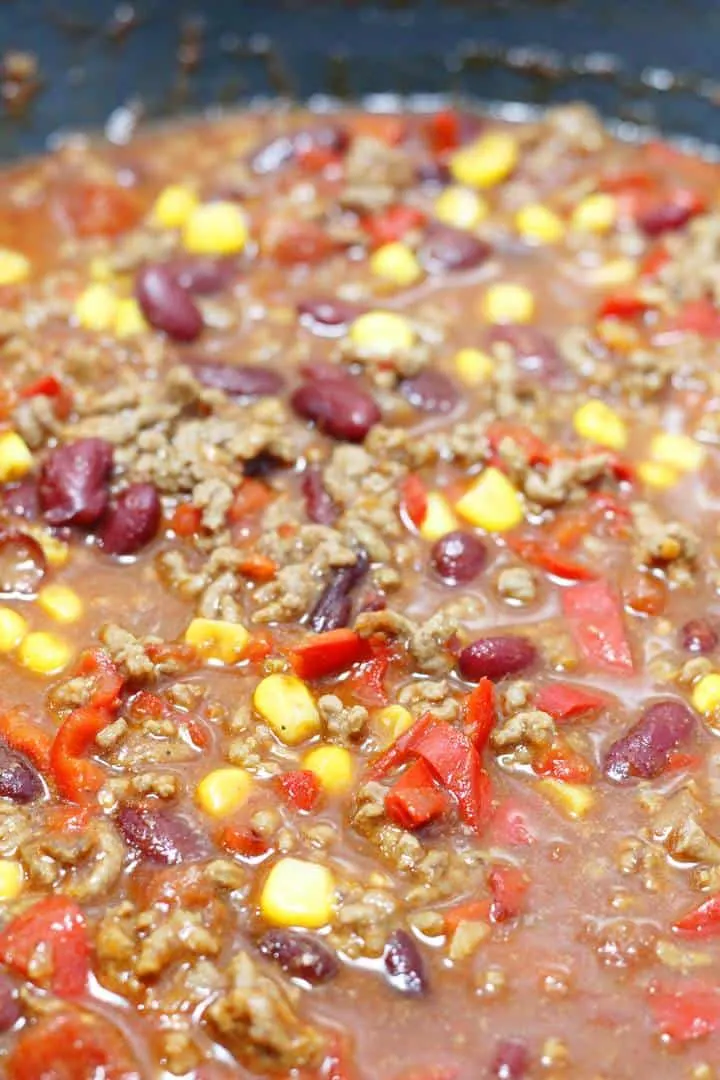 Or perfect for a single girl or guy that just does not want to cook during the week. We do not call re-heating something in the microwave 'cooking'.
Having said that, I have a good friend, Janus. Whenever I used to meet him at the fast-food joint in the local village Janus would always say 'it's my turn to cook tonight' (as he collected his take-out!!)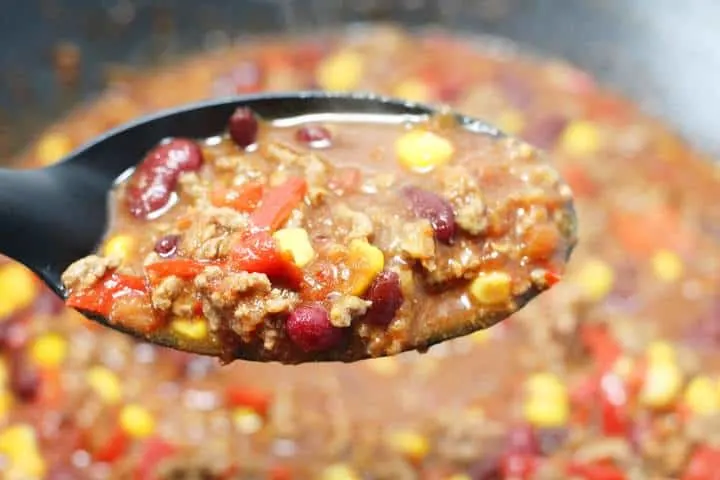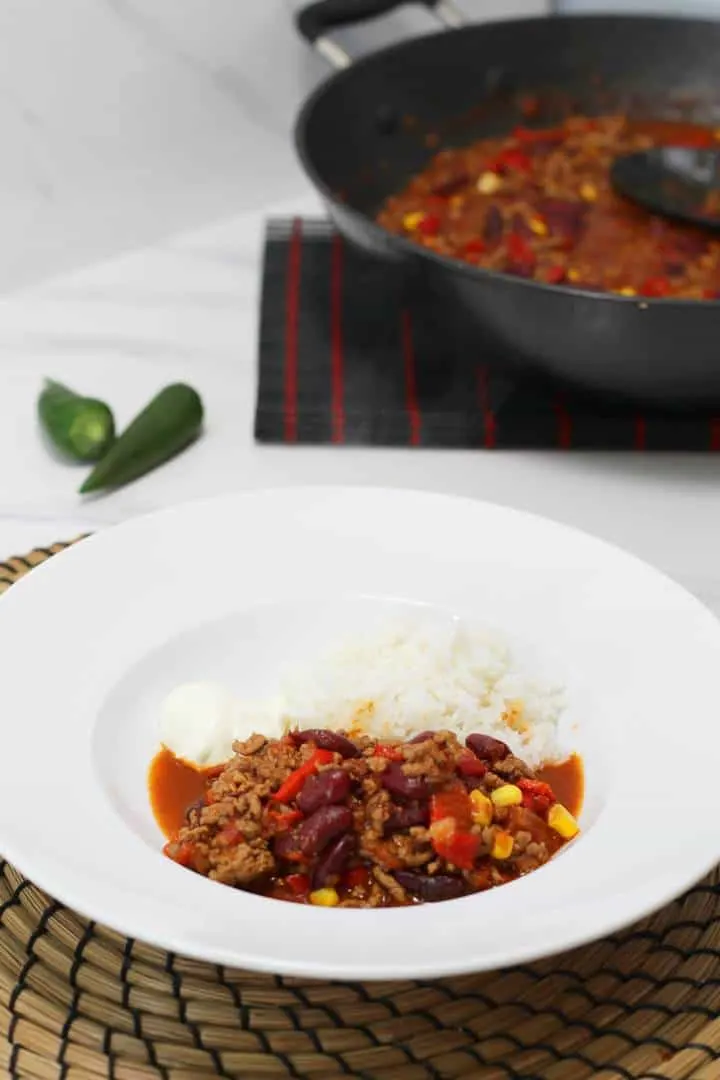 Really this is probably also the perfect meal to cook in a slow cooker or crock-pot.
I have, since originally writing this post, tried it in the Instant Pot. Check out my Instant Pot Chili Con Carne recipe!
Oh, and although I am sure Texas has some great chilli recipes, we still think that beans belong in chilli-con-carne!!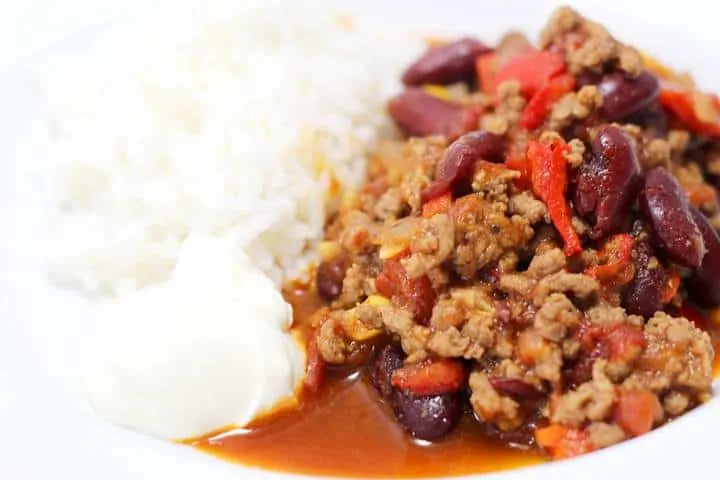 I hope you enjoy trying this simple and tasty recipe. If you do, please let me know how you get on in the comments section below!
How to make the perfect Chilli con Carne
If you liked this chili con carne recipe you may want to try some of these other recipes: