Keto Tuna Salad
Tuna is a fish that we really love. It is one of the main ingredients in the quick and easy meals that we often eat in our house when we want a quick and tasty meal.
This keto tuna salad recipe is ready in five minutes and tastes great!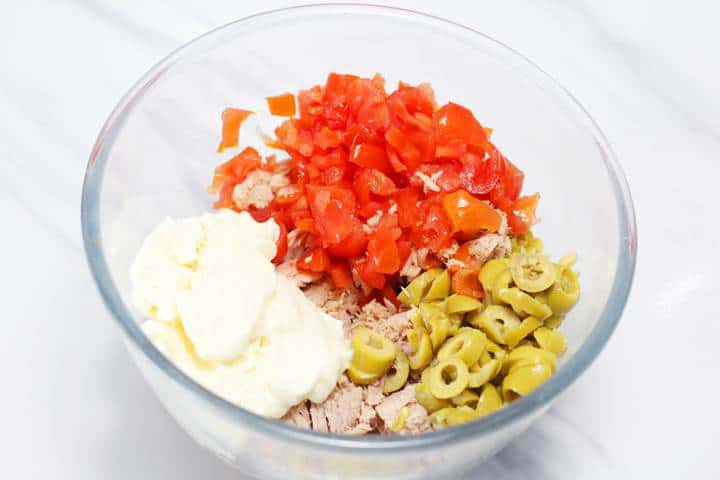 This recipe is very simple and quick to make and can be made as a healthy keto dish or as a delicious non-keto snack (if you want to eat it with crackers for example).
But these days anyone looking for an easy keto meal or a keto salad should try this recipe.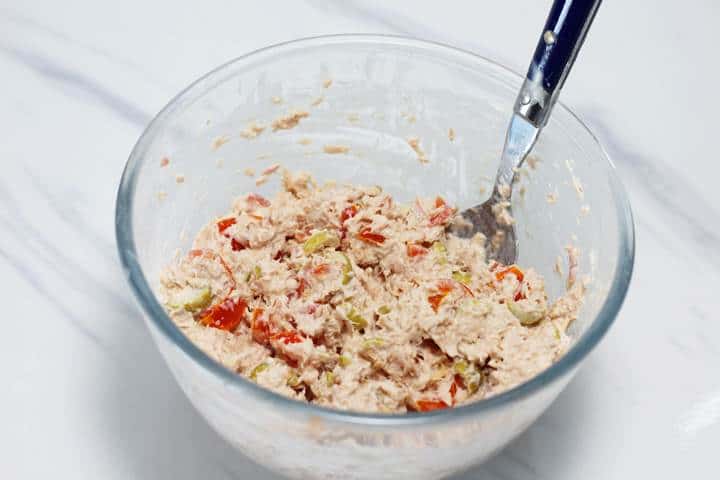 It is delicious and fulfilling. Perhaps even a perfect meal as an easy keto lunch.
We often make this recipe as keto hors d'oeuvres before meals with guests.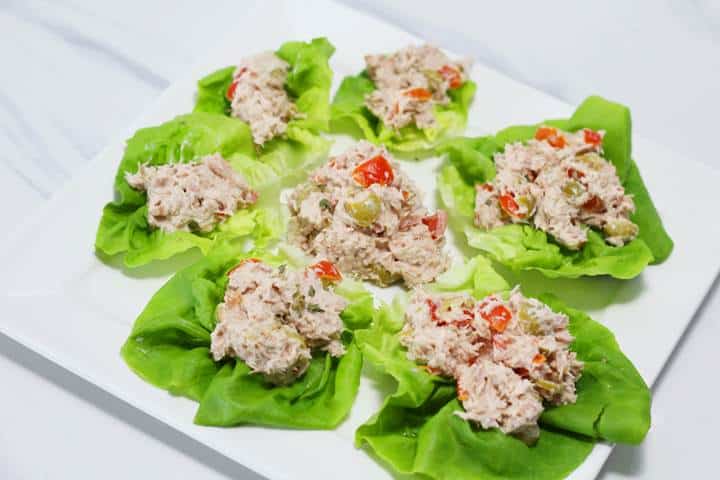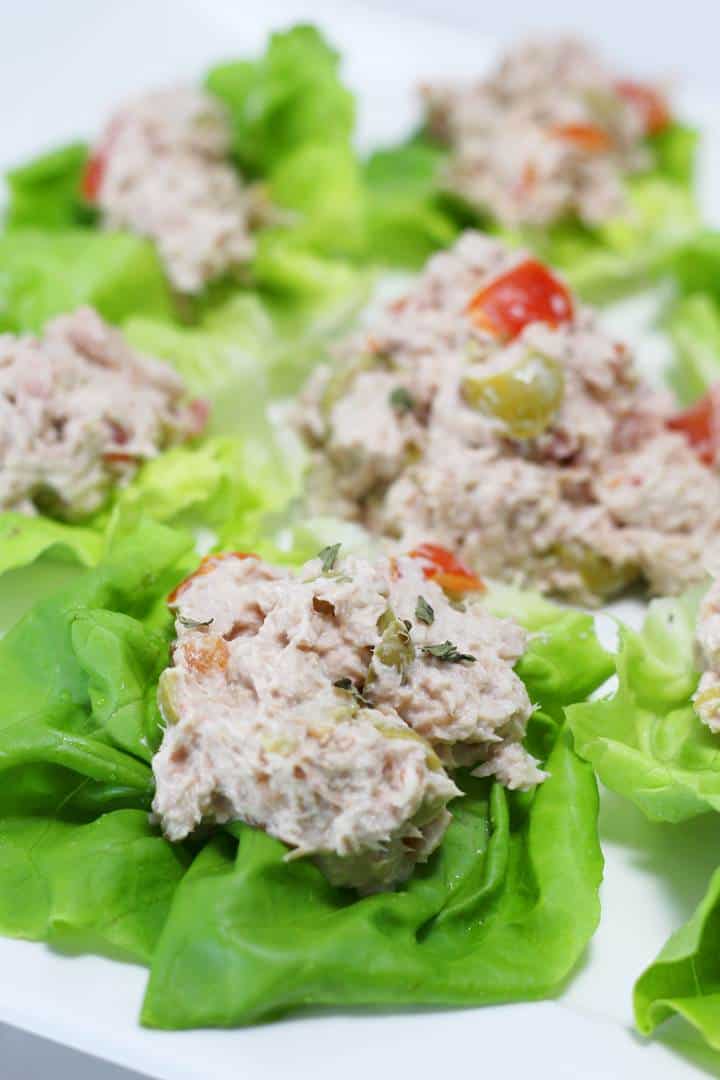 But for those of you looking for a keto tuna recipe look no further. This is cheap and easy to prepare and will stay on your menu.
Make sure when you choose your tuna that it is from sustainable sources. Some tuna is more plentiful than others these days.
Due to some of the climate changes ongoing it is even possible to fish for bluefin tuna on the West coast of Ireland these days.
However, it is heavily regulated and it can only be done from authorised charter boats. I believe all the fish are put back into the sea.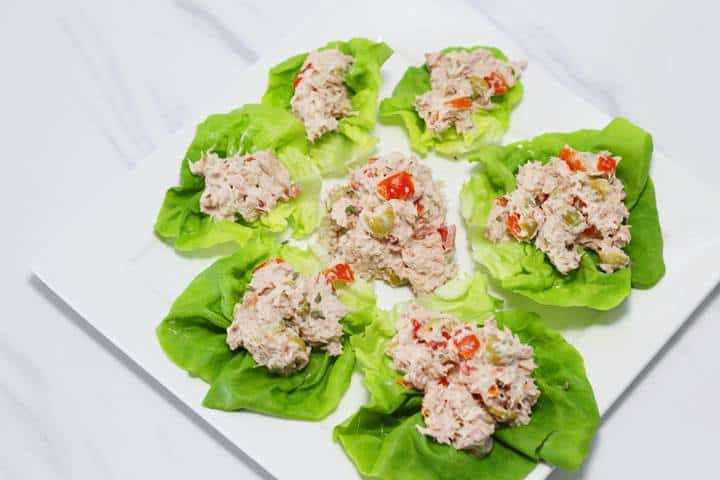 This is an easy tuna salad that is ready in 5 minutes and will satisfy, especially if you are still feeling hungry during a keto diet. The Hellmann's Real Mayonnaise is the trick to making it special.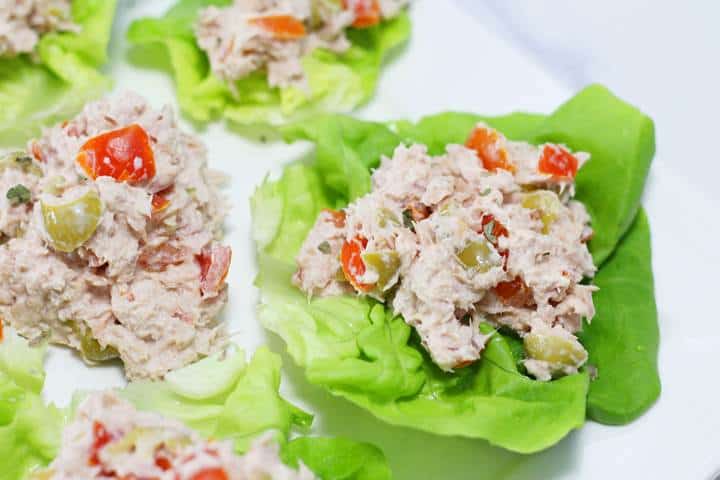 Please let me know how you get on making this simple tuna keto recipe in the comments section below.
How to make a keto tuna salad
If you enjoyed this keto recipe you may wish to try some of these:
or this one:
This last pasta one is not a keto recipe though of course :), but it is really tasty and something we make regularly ourselves.