Potato Gratin
Potato gratin or gratin dauphinois is a French potato recipe made with milk or cream. It originates from the Dauphine region of France.
It has many names in French such as pommes de terre dauphinoise, potatoes à la dauphinoise and gratin de pommes à la dauphinois.
Or in plain English – potato gratin (Dauphinois) or scalloped potatoes 😊.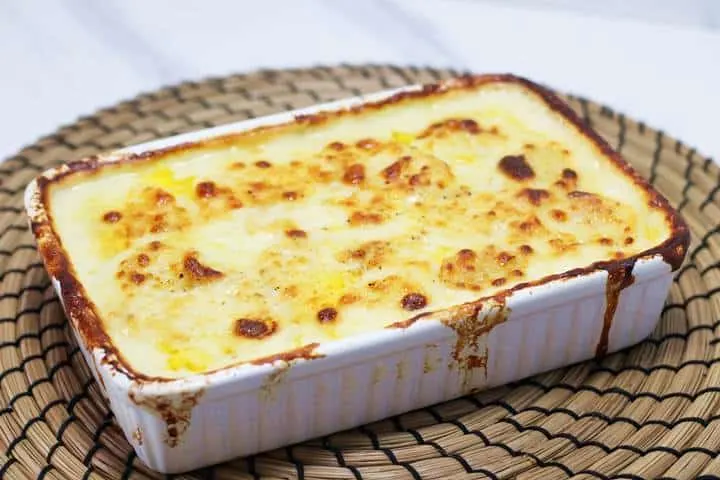 There are many varying recipes around to make this dish, some with or without cheese, onions and egg.
All of them use raw thinly sliced potatoes as the main ingredient.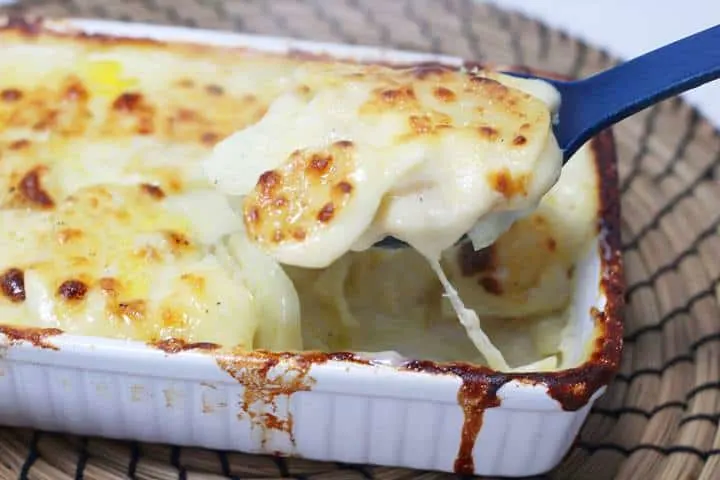 Recipe ingredients
My recipe is fairly simple and does not use cream but I do use some crème fraiche, cheese and an onion to add some extra flavour.
And of course, I use a good old English cheddar in the recipe.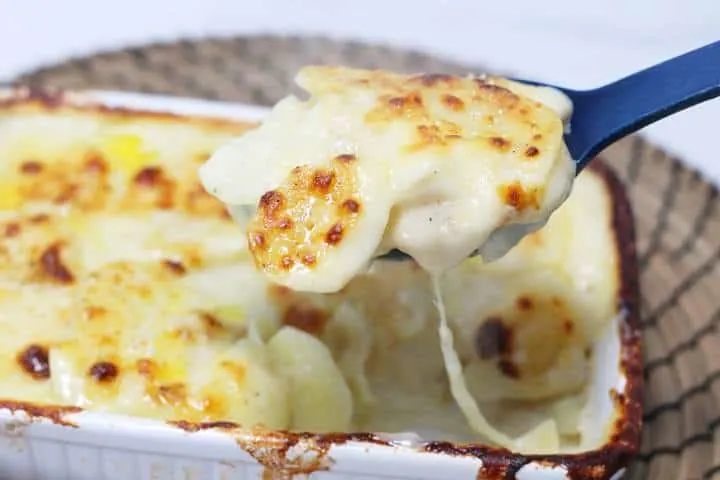 Be aware that because of the cooking time to cook the potatoes from raw, it does take a while to cook this dish.
The advantage is you can prepare it long before cooking and just pop it in the oven so it is ready when you need it.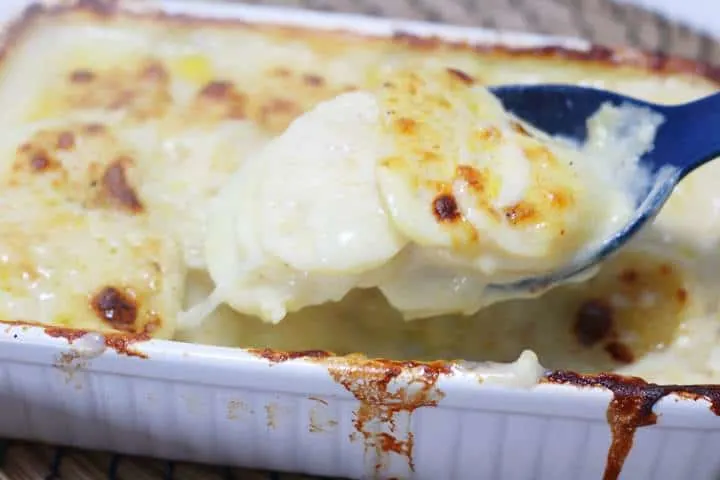 I think this is a great side dish for serving up with schnitzel or even some fried chicken.
We would often have this dish in the old days as part of our celebrations on so-called 'Boxing day'. Boxing day is the day after Christmas Day, or St. Stephens day as it is known in Ireland.
After Christmas traditionally some of the ham would still be available and would get used for all sorts of delicious meals.
We would eat this potato gratin (dauphinois) with some cold leftover ham which is a really perfect combination.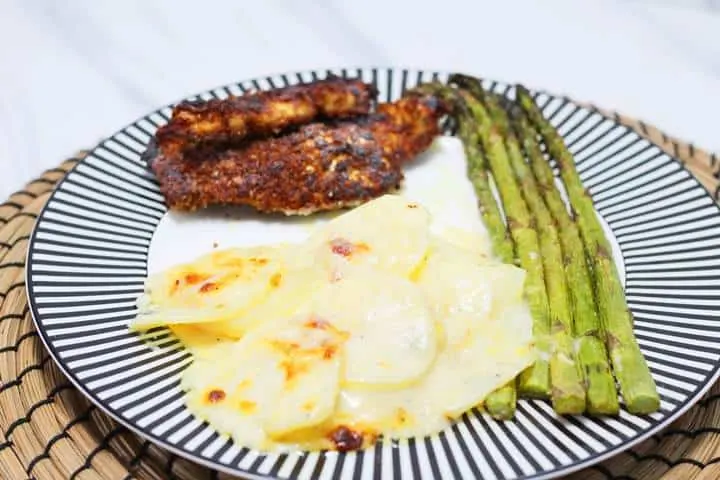 Make sure you do not cut the potato too thick or it will take longer to cook than you expect. You should cut them as thinly as you can without the risk of damaging them.
If you try this recipe please let me know how you get on in the comments section below!
How to make French Gratin
I hope you enjoy trying this one. What to eat with potato gratin? Why not try one of these: