Vegetarian French Onion Soup
This easy vegetarian French onion soup recipe is deliciously sweet and tasty and is a real comfort food, very suitable for warming you up on a cold winter evening.
Soupe à l'oignon obviously originated in France and was a cheap food as the ingredients were easy to get hold of.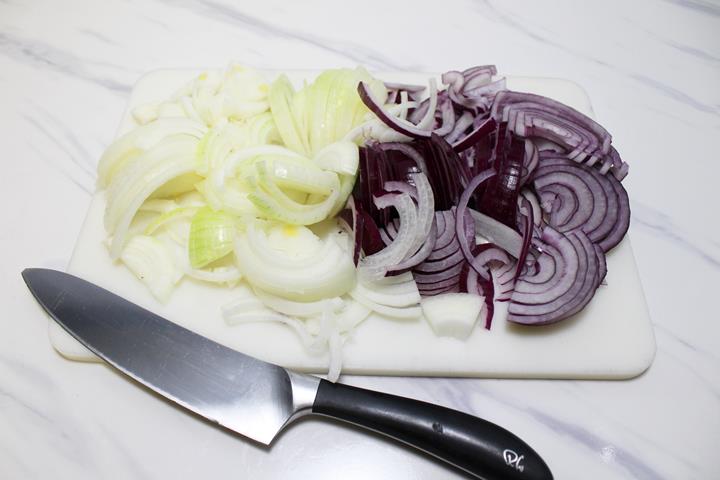 The traditional version would normally use a beef or chicken stock or broth, but we have used a vegetable stock so that my recipe is a French onion soup for vegetarians.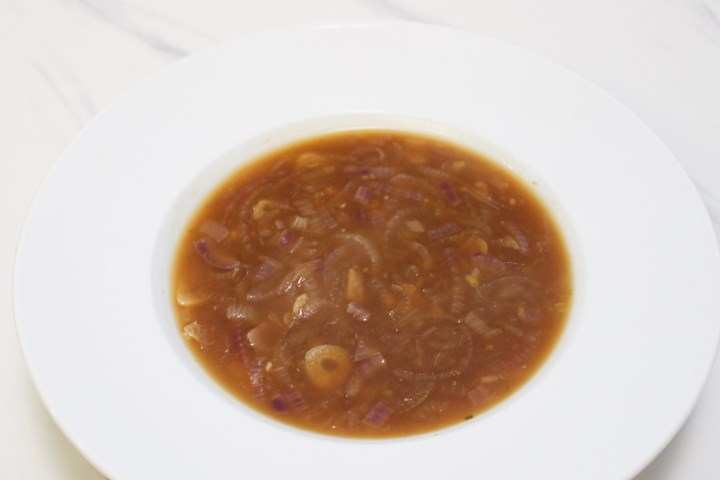 This is an easy French onion soup to make. It has no special ingredients, just a mix of onions, wine, vegetable stock and some garlic.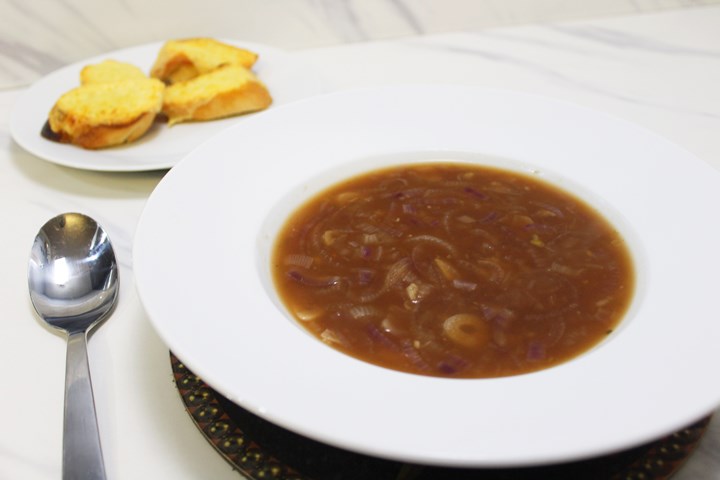 The sound of 'garlic and onion' soup makes one imagine it would have the strong taste of onion, but actually it does not – through the caramelization process and the use of some red onions it is really quite sweet tasting.
The mix of the sweetness and the cheese and onion toasties really goes well together I think.
A real French version would probably use a Gruyère cheese or something similar, but I think the cheddar cheese also goes well, especially with the added garlic in the butter.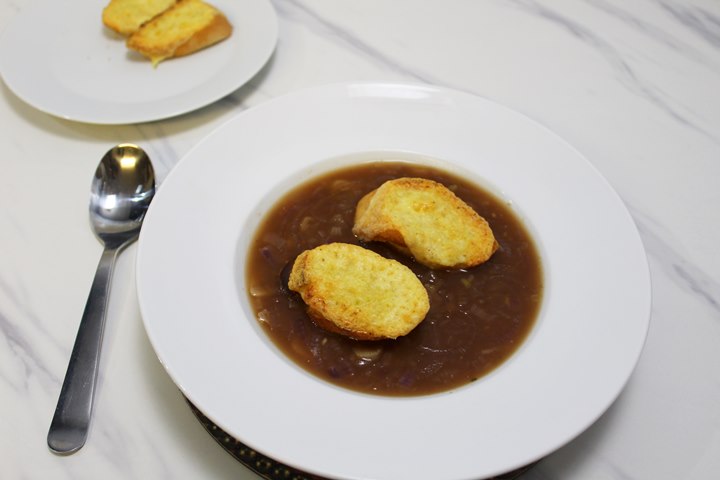 Meal Prep idea
I have found that this meal tastes even better if made before and kept in the fridge overnight, and warmed up in a pan the next day.
It also freezes very well, which makes it a great meal prep recipe. Make a large batch and keep it in single portions in your freezer in bags.
Easy to warm up during the week when you may not have much time to cook.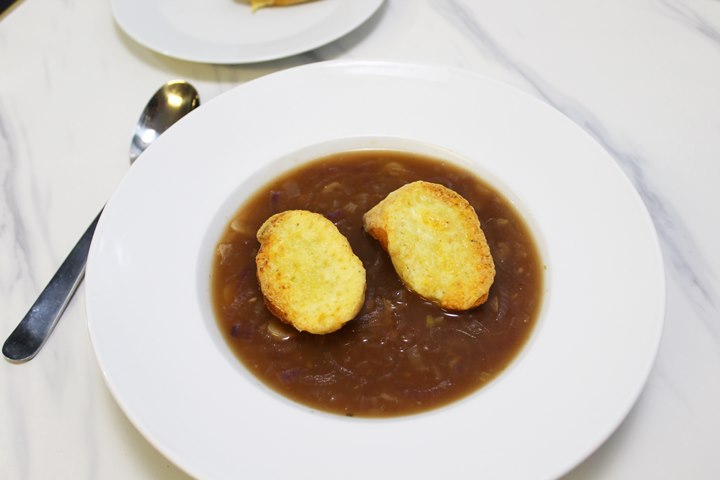 I think this must be the easiest of soup recipes that I know. And if you want to make a vegan French onion soup version, then just leave out the floating garlic cheese toasties and you are sorted!
How to make Vegetarian French Onion Soup