Mashed parsnips
This is a recipe for mashed parsnips. A perfect side dish for a roast dinner.
I personally find that purely pureed parsnips are a little bit too sweet and overpowering. Therefore I make my mashed parsnip recipe together with mashed potatoes.
This gives a nice intermediate taste and texture which is great when you want a little bit of sweetness in the mash. So this is really a mashed parsnips and potatoes recipe!
Because of the taste of the parsnips, I do not think it needs the extra secret ingredients that I use in my mashed potato recipe.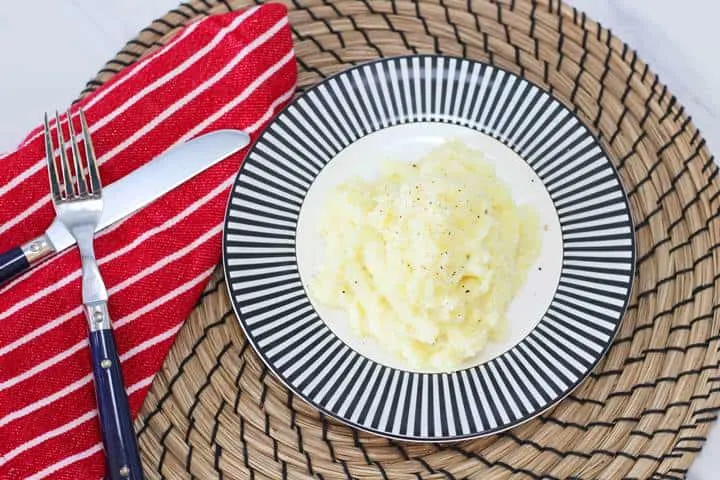 The masher
The secret to making any mash a success is getting it nice and smooth. This may require a different type of masher to the one you have, or just more elbow grease. We use one that looks like this: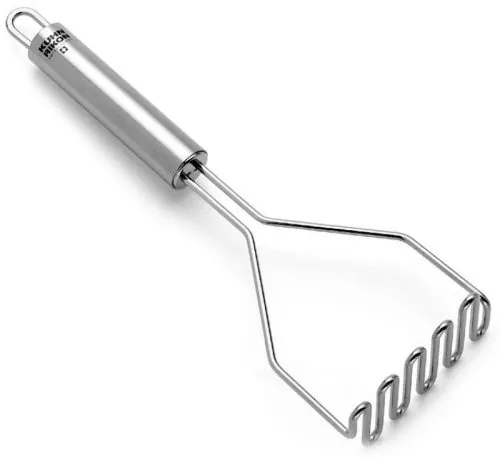 and we have found that moving it in a circular motion also helps to get rid of all the lumps.
Puree or mash
If you wanted, however, to make a pure parsnip puree, you would just follow the recipe without using potatoes and at the end, you put the parsnips through the blender.
There are also a few little secret tips that we use to get the taste right.
The first thing is to choose the correct type of potato. We used to buy 'Maris Piper' potatoes in Cornwall on the way back from our holidays – a 56lb bag for a couple of quid! It would last us for at least 6 months.
King Edwards are also known for being good to mash. When it comes down to it though, it is all about the best flavour. My favourite is the Maris Piper because they just tasted so good, and were great for roasting as well.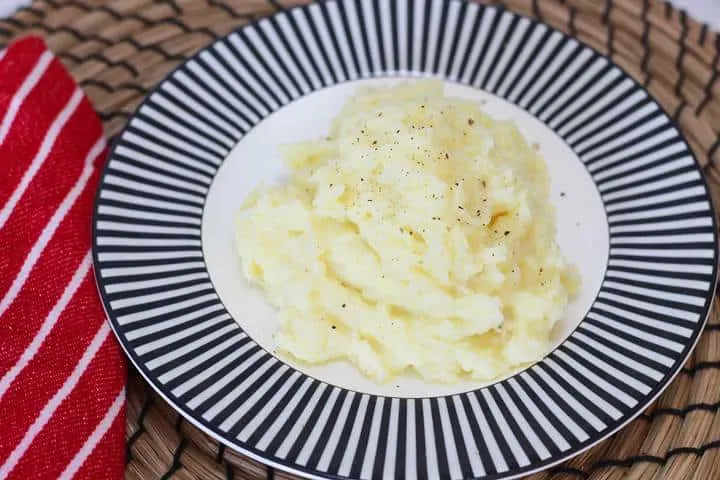 Mash is essential in many of the meals we like: fish pie, bangers and mash, cottage pie, shepherd's pie or just a simple meat and two veg. So you have to get it right!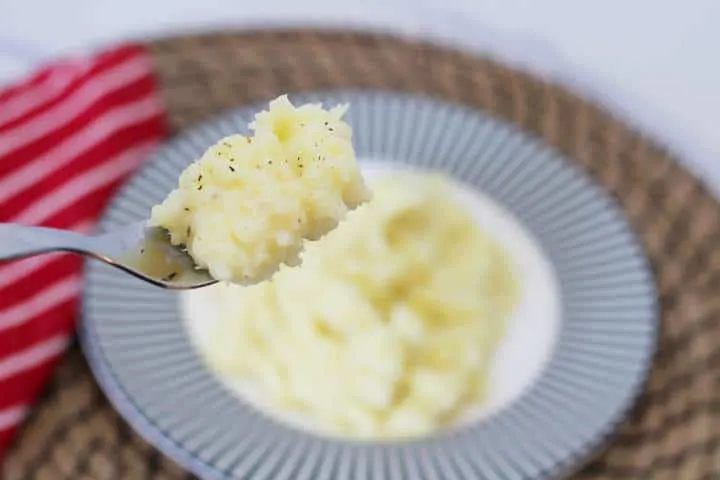 I hope you enjoy making this easy recipe. If you do, please let me know how you get on in the comments section below.
How to make mashed parsnips