Stuffed Aubergines
This simple stuffed aubergines recipe is a delicious and tasty way to enjoy this often purple fruit. The aubergine, or 'eggplant' as it is known in the USA, is actually a berry, though many people consider it a vegetable. In some other countries, it is known as 'brinjal'.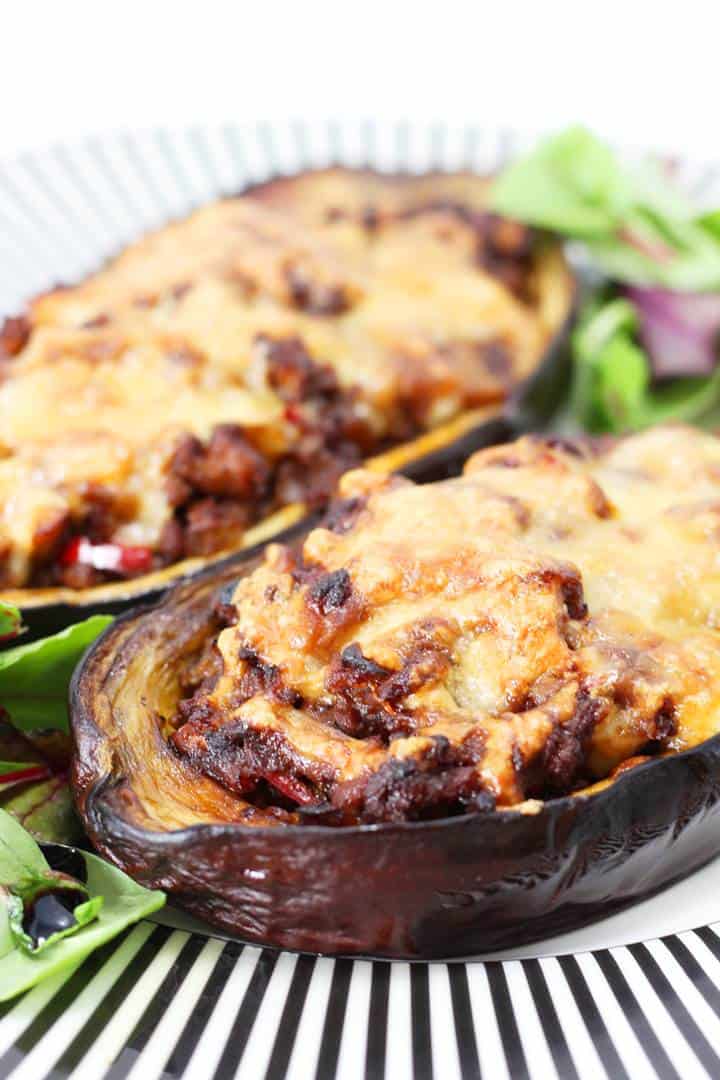 This fruit is not always purple in colour and can be white, yellow, green or even black. Nice if you are trying to provide some colour at the dinner table 🙂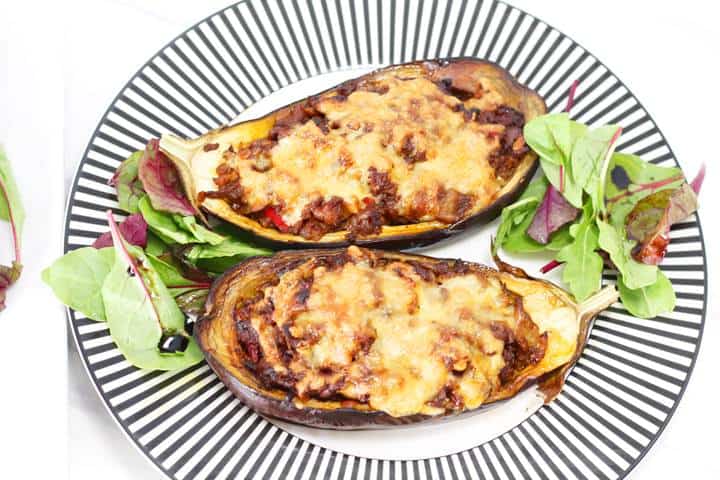 The eggplant is a cheap and healthy alternative to some of the other vegetables we eat in our normal diet. It is high fibre and low calorie and is full of nutrients.
I may even be adding them to my weekly grocery shop.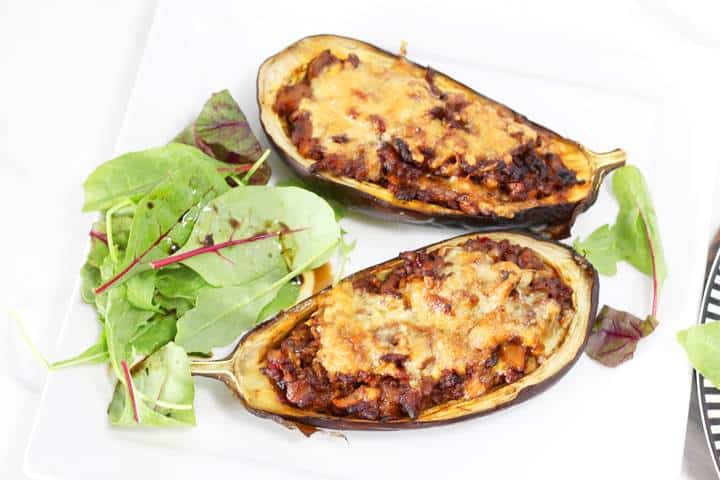 My stuffed eggplant recipe uses some basic ingredients, all of which are present in my fridge/freezer, apart from the eggplants which I bought especially. The optional HP sauce is really just a nice little twang I added just to give a little bit more oomph to the taste of the stuffing.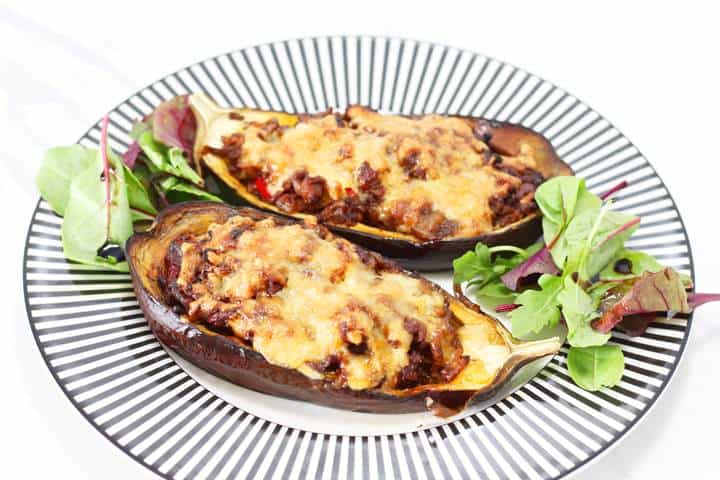 Really this recipe is so good that I shall be making it more regularly now. I hope you will try it too! If you do, remember you can eat the skins 🙂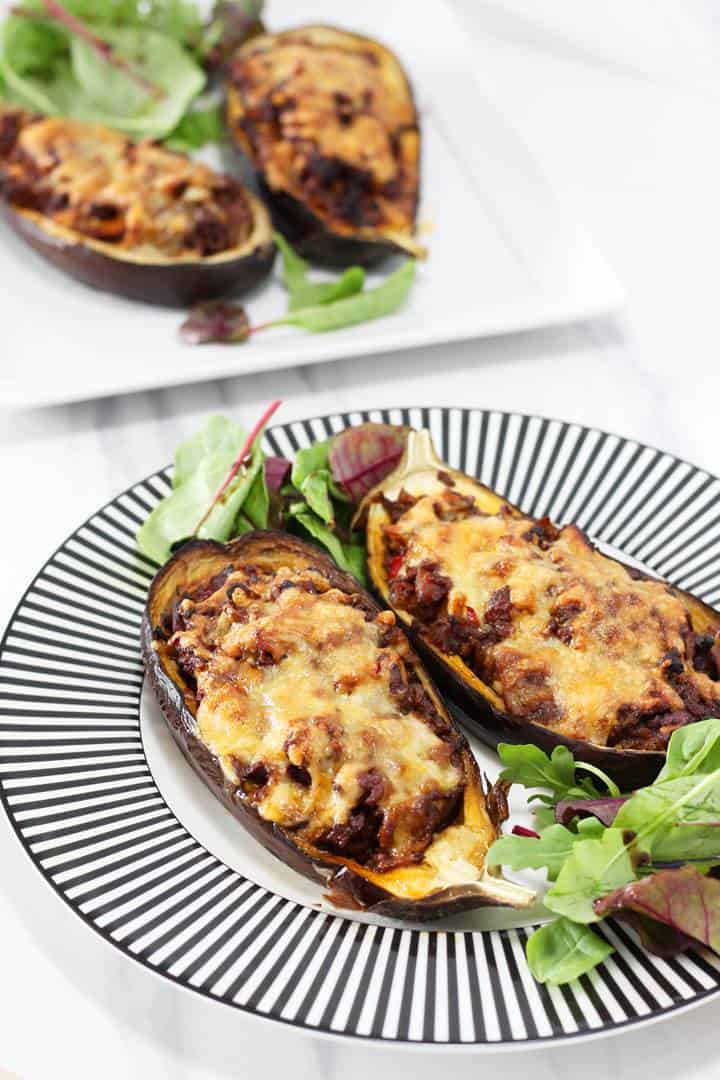 I hope you enjoy this. Please let me know how you get on in the comments section below.
How to make stuffed eggplant
If you enjoyed this recipe you may also enjoy :