Cream of chicken and rice casserole
This chicken and rice casserole, made with Campbell's condensed cream of chicken soup, is a simple recipe that anyone can make, which tastes great and is almost impossible to get wrong. It is an easy recipe that only needs a few ingredients.
Origin of this Campbell's Chicken and Rice Casserole Dish
This recipe is one of my late Grandma Molly's special recipes. My Granny used to live alone in Forest Hill in South London, and I used to visit her by train whenever I was around.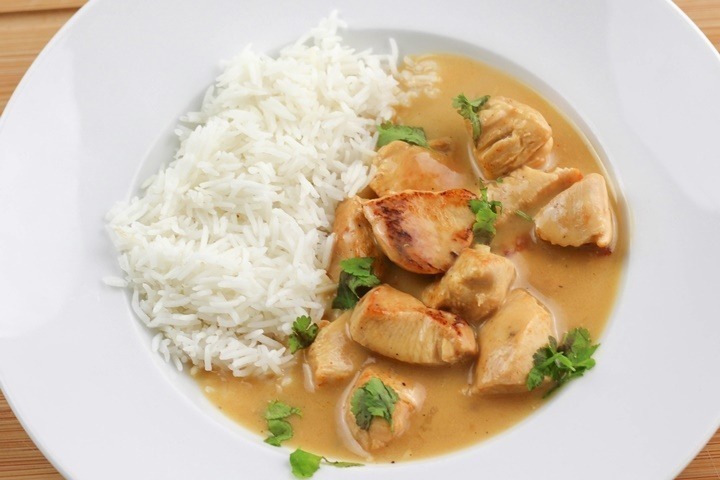 My Gran was not really a great one for cooking, but she always made this simple recipe for me when I was visiting, as she knew I loved it. I believe her version did not even have any garlic or shallots in it, and I do not think she even pre-cooked the chicken, as I do. It was that simple!
Campbell's Condensed Cream of Chicken Soup
The key to the recipe is, of course, the Campbell's soup. Remember the iconic paintings of Campbell's soup cans by Andy Warhol? Yes, those are the ones! They look a bit like this:
Now, back in the good old days, Campbell's used to be the best known and eaten brand of soup that I can remember. But now it does seem to be less easy to get hold of, and certainly, where we live, I, unfortunately, could not find any Campbell's 'condensed' cream of chicken soup anywhere, so I had to use a replacement.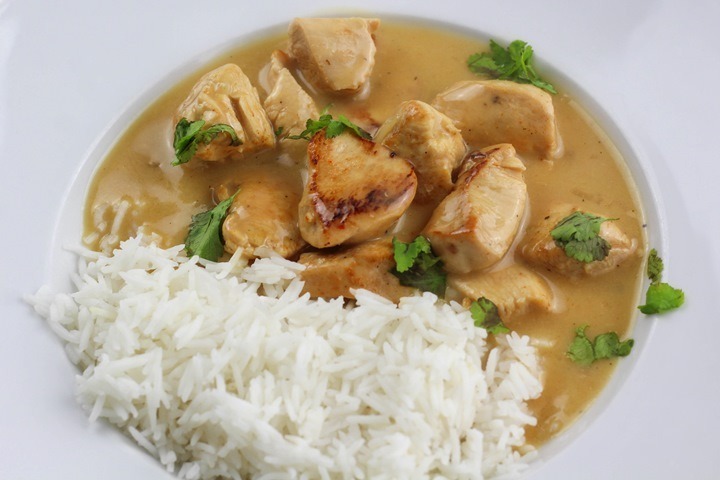 Use Condensed Soup if you can get it
So for these photos, I used a different manufacturer's can of cream of chicken soup for these pictures. [You could of course also try a condensed cream of mushroom soup if you wanted some variation – that would also work].
However, the soup I used here was not 'condensed' so the sauce is slightly different and less thick than usual. So as I mention in the recipe, if you use a non-condensed can of soup, you may want to thicken the sauce before serving, using the optional cornflour mentioned in the recipe.
So my recommendation is, if you can get your hands on some Campbell's condensed cream of chicken soup, please do use that. It is just better, and will give you a thicker and tastier sauce in your casserole! Their soups really are the best!
I have used chicken breast in this recipe, but if you wish you can also use chicken thighs and cook the chicken on the bone if you prefer. It is up to you.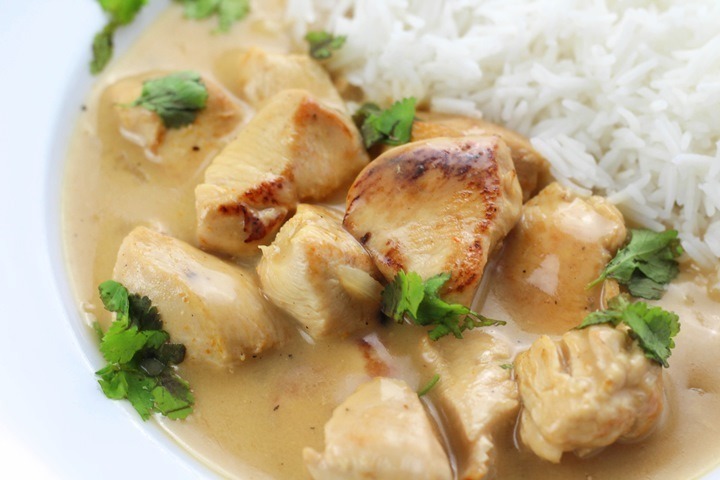 The secret to getting the nice fluffy rice in the photos is to rinse and soak your rice before you cook it. Check out some tips in my pilau rice recipe, just leave out all the added ingredients and add only a pinch of salt, but follow the same process of rinsing and soaking.
I hope you get to try this recipe. If you do, please let me know how you get on in the comments section below!
How to make chicken and rice casserole with cream of chicken soup