Start your day with this delicious frozen mango apple banana smoothie recipe!
This mango apple banana smoothie has got to be our favourite and easiest smoothie. I make one for my daughter's breakfast nearly every day.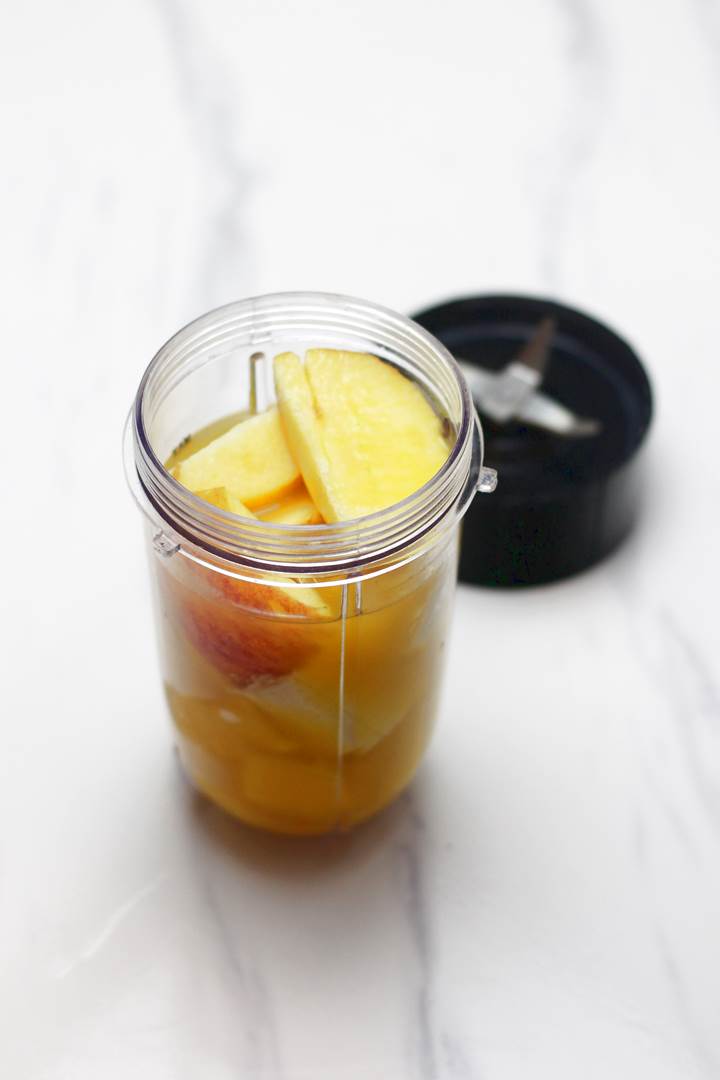 We also have a B&B business and offer fresh fruit for our guests for breakfast.
However, after a day or two, some of the fruit starts to lose its 'new' appearance and is no longer fit to offer to guests, especially the bananas.
So this is a great way to use up the still perfectly good fruit, so it does not go to waste, and provide a healthy breakfast for some lucky person.
We also use up any fruit juice that may be leftover from the guests so we can get a slightly different taste every day if we want.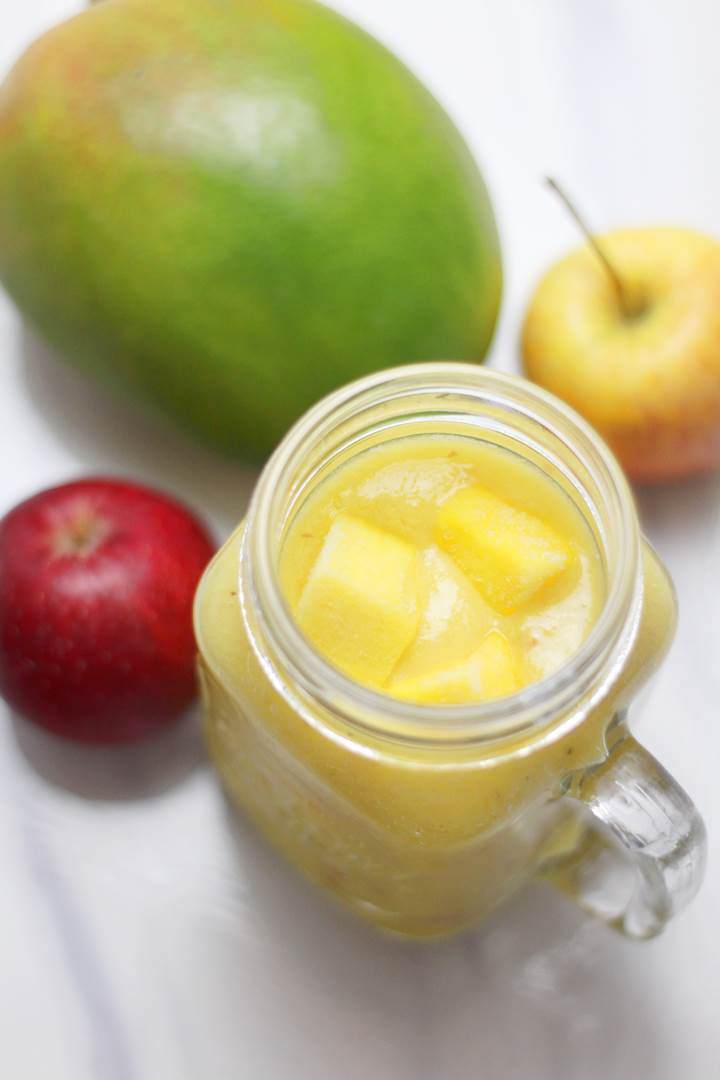 Frozen mango chunks
We get our frozen mango chunks from Aldi, which is super affordable and has a great selection of red frozen fruits too.
All of them are great and so convenient because we can't get all fruits fresh all year round.
We stock these bags in our freezer and always have the ingredients to make tasty and healthy smoothies in any season.
But we love using frozen mangoes especially because of the creamy and smooth consistency that we can get from it.
All other fruits for this smoothie we can keep and use at room temperature.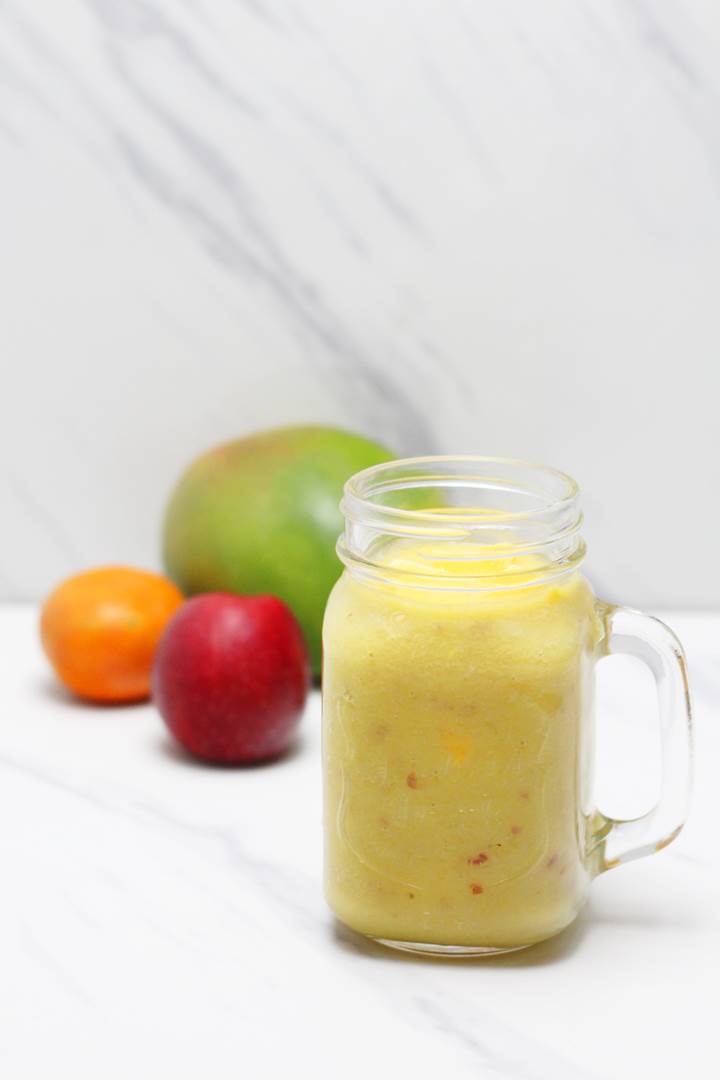 Nutri-bullet
We make our smoothies using a Magic Bullet blender. This is a great little smoothie maker, for soft fruits and when you are not trying to blend too much ice.
It suits us as we tend to use frozen fruit cubes which are softer, so we do not have to add ice to our smoothies.
Also, it has a lot of accessories so you can blend your smoothie 'to go' in the same cup. Handy.
Nutribullet also makes other more powerful blenders that will literally blend almost anything. Check them out on Amazon!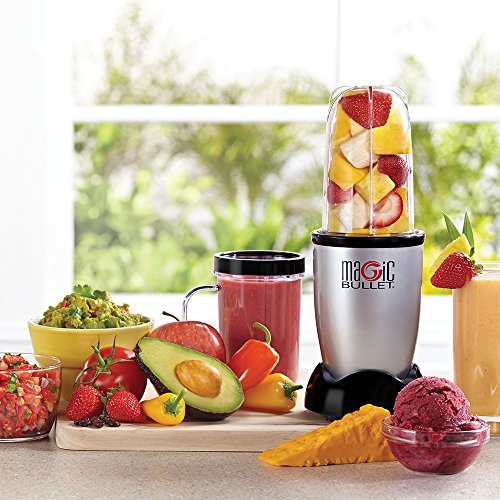 We just bought one of these and they are awesome.
They blend in no time and have plenty of sealable cups and containers that you can take with you to work or on your travels.
How to make a smoothie
If you liked this, you may like this other breakfast favourite of my daughter:
or some other smoothie recipes: