Potato Asparagus Salad
This simple recipe for a potato asparagus salad gives you a super-looking plate of food that is great as a starter or appetizer, as a side dish, or even as a snack.
In this recipe, I have used green asparagus tips and some Maris Piper potatoes, as that is what I could find in my local Aldi supermarket. But you can also use white asparagus if you prefer, or even some tasty new potatoes – use whatever you can find locally.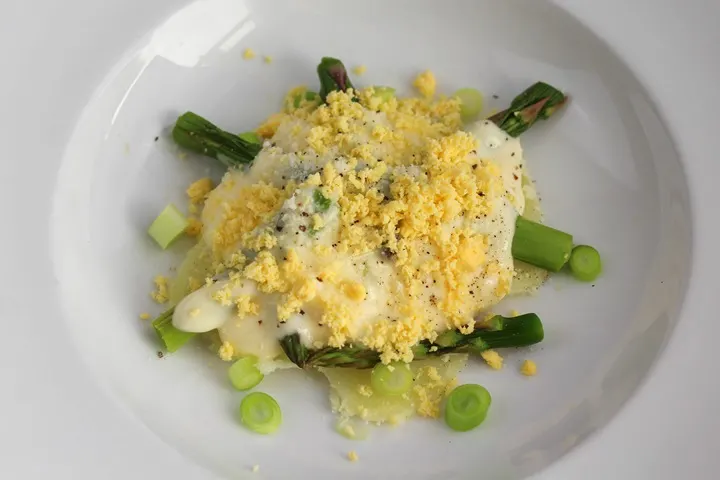 Inspiration for this potato asparagus salad recipe
This recipe was inspired by a similar appetizer I had in the beautiful Haute-Savoie region of the Alps in France, very recently. The dish, using cabbage instead of asparagus, was served as a starter to a three-course plat du jour and was just fantastic.
I am sure the chef there used a homemade creamy sauce or mayonnaise instead of Hellmann's, but the idea was fairly similar, though they used some rather fancy French words to describe the meal!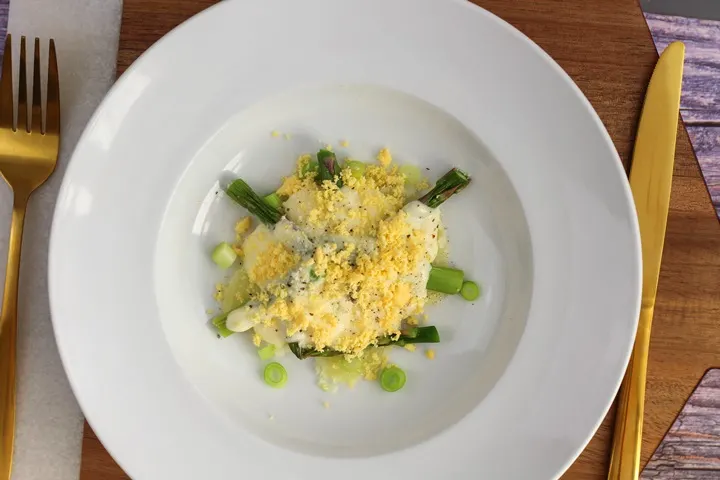 He also used a different sort of grater that managed to produce some long strands of egg yolk, but the taste will be similar.
I thought I would try this with asparagus instead of cabbage and the result was excellent. You could also try with roasted asparagus if you prefer.
I may try making this with some cabbage next time instead of asparagus, and using some green beans for colour instead.
Serve hot or cold
You can serve this dish hot, or make it upfront and keep it in the fridge to serve it cold if you prefer. Either way, it is very tasty side dish, starter or even an easy snack you can prepare at any time of the day.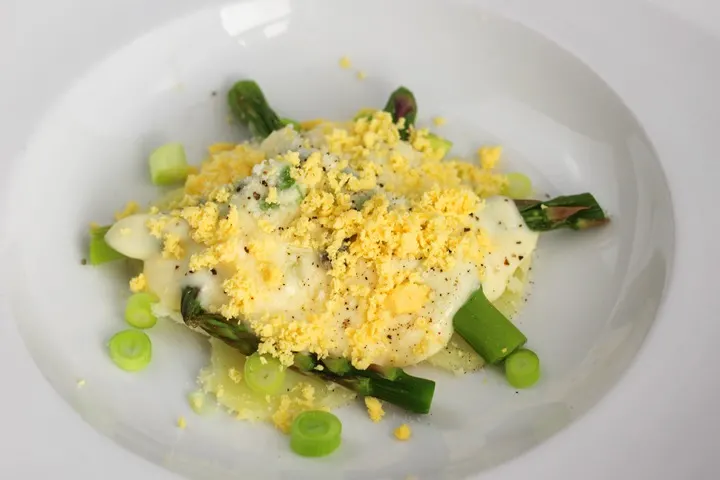 This goes very well with some cold leftover roast chicken breast or some tasty smoked salmon.
Now that the sun has finally come out after a very long winter, I think we may be trying this recipe more often in the coming months.
If you are inspired to try this recipe or another version of it, please let me know how you get on in the comments section below!
How to make a Potato Asparagus Salad