Gluten-free lettuce Taco's
All type of Mexican food is appreciated in our house and we especially love eating tacos and fajitas. This simple recipe for gluten-free lettuce wraps is a gluten-free variation of a basic beef taco recipe, using lettuce leaves instead of tortillas or crispy corn shells.
What is gluten?
Gluten is a family of proteins commonly found in grains like wheat, rye and barley. It is commonly found in foods made with flour like bread, pasta and cereal. Gluten can be dangerous for people with celiac disease where it can trigger an immune response.
People with gluten intolerance can have trouble breaking down the gluten, which is like a rubbery substance that gives bread dough its elasticity and holds it together.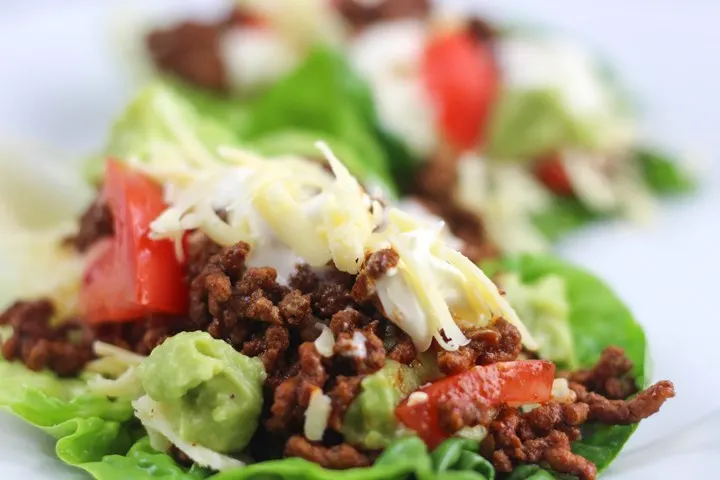 The wheat tortillas we normally use to make our tacos, therefore, contain gluten. We planned to eat taco's recently but my wife had just started a gluten-free diet so we decided to make these as an alternative for her.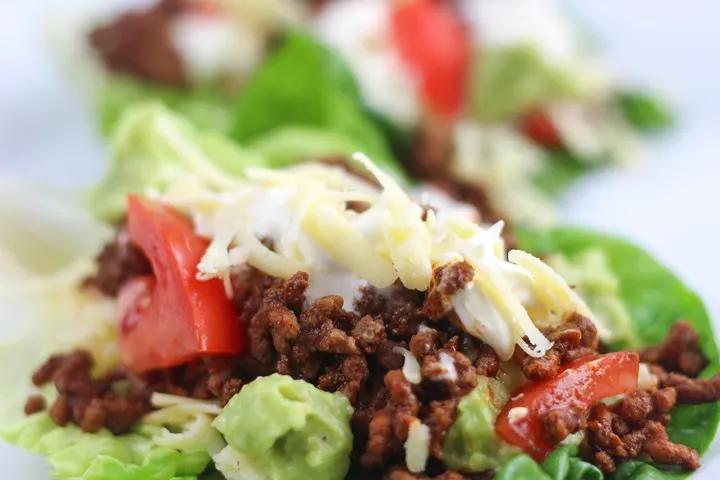 Lettuce wraps
Obviously there are many ways to wrap tacos, using wheat or corn tortillas or even flatbread. Corn tortillas may be gluten-free if there has been no cross-contamination from other products during manufacturing. But we did not have any handy so we resorted to using lettuce leaves to wrap the taco.
It was actually quite effective, although, as with all tacos, you have to be fairly skilled not to lose too much of your filling on the floor! Just wrap the lettuce leaf around your filling and hold on to it for dear life! You will not keep your fingers clean, I guarantee you 🙂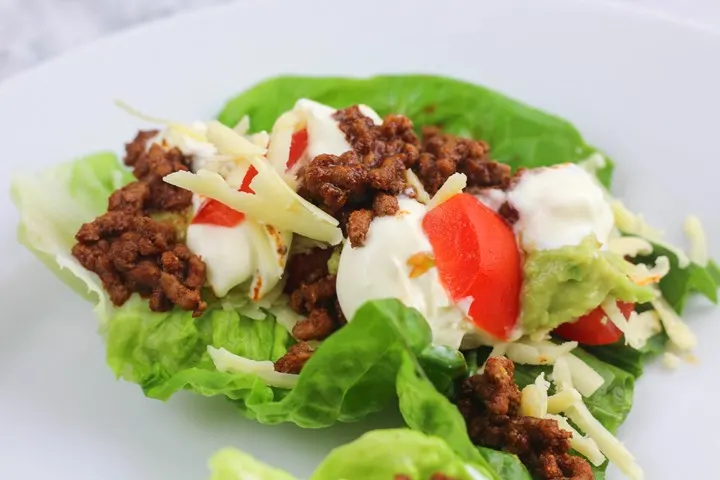 What to put in your glutenfree lettuce wraps?
The fun thing about making tacos is that you can let people fill them with whatever they want. My daughter has decided she does not like onions or guacamole, so we spread out the ingredients and let her choose what she wants, like when we make our own pizzas.
In this recipe, we used ground beef, but you could also use chicken as an alternative for some chicken lettuce wraps. You may want to experiment by adding onions, cilantro or other ingredients to your tacos.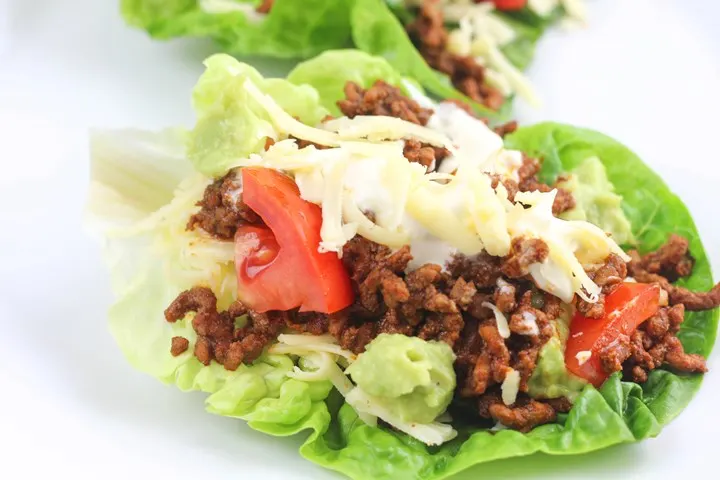 If you want to make your own guacamole, which of course you should, then try this guacamole recipe. Or maybe you have some tzatziki in the fridge to use instead of the Crème fraîche?
Lettuce tacos
You can eat this dish as an appetizer or as a main dish. The only disadvantage of using lettuce as the wrap is that you seem to be able to get less filling in your taco! See how much you can fill it without dropping it all!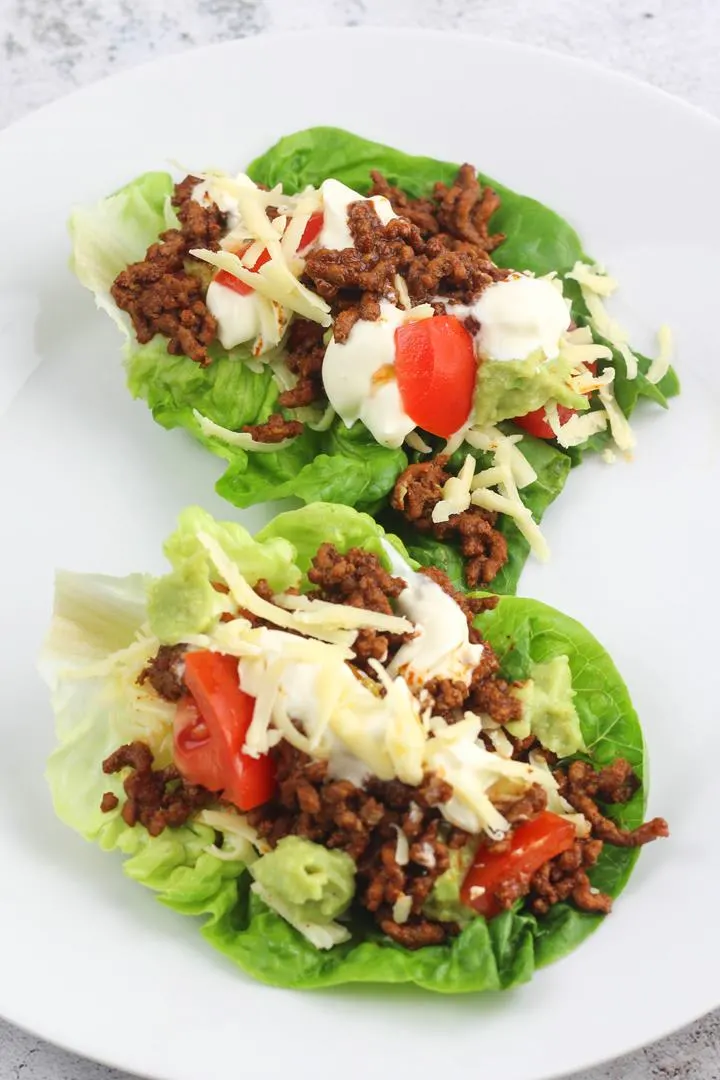 I hope you enjoy making this simple recipe and consuming them! Let me know how you get on in the comments section below!
How to make gluten-free lettuce taco wraps