Creamy Mustard Sauce for Salmon
This easy and quick recipe gives you a super tasty creamy mustard sauce, which can be used to serve with salmon, other fish or even pork and chicken. It is a very quick recipe and is not difficult to master. You can make this in a saucepan or frying pan. I used my cast iron skillet.
Mustard cream sauce for Salmon
This sauce is a creamy sauce made with Dijon mustard, Wholegrain mustard, White Wine, garlic, parmesan and cream. It is ready in 5-6 minutes and adds a bit of creamy sharpness to the meal which is so different from a lemon butter sauce, for example (also good though!).
Just remember to lower the heat when you add the cream and keep an eye on it afterwards before serving so it does not overheat and curdle.
For these photos, I pan seared the salmon gently in some olive oil which gave it a lovely crispy outside layer, and it was flaky on the inside. It was ready in 6 minutes, 3 minutes per side.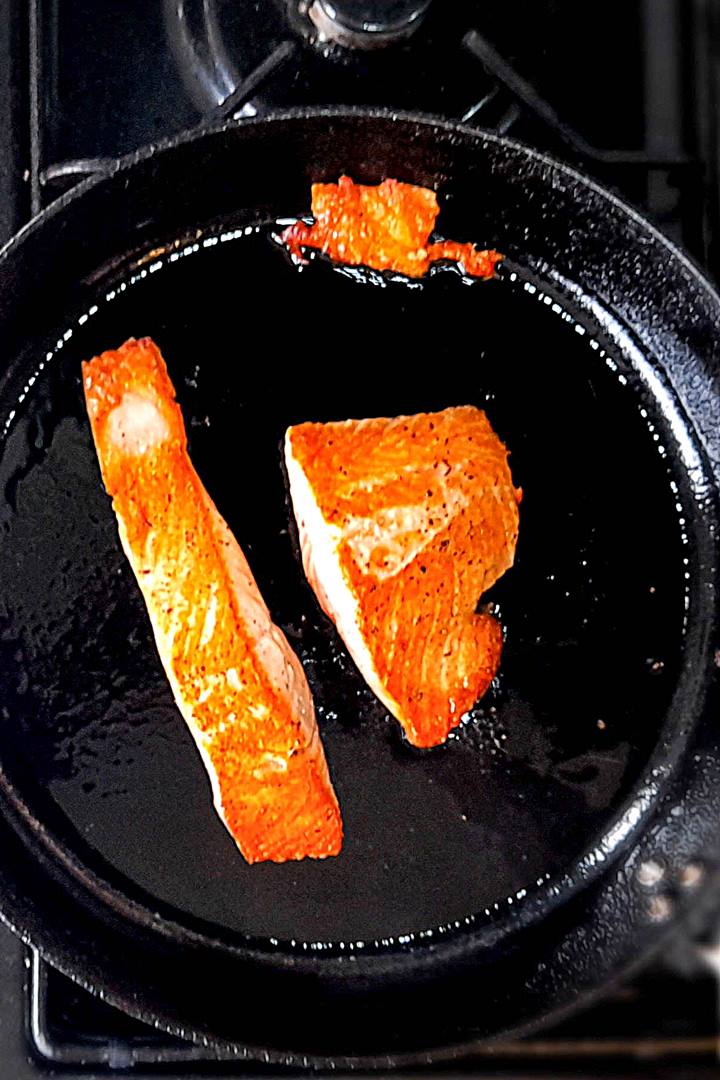 But you may want to serve this sauce with some pork chops or chicken instead. Then it may take a bit longer to cook the meat.
I served this up with some steamed cauliflower and baked zucchini and peppers, the latter of which took 15 minutes to cook so I had plenty of time to prepare the fish.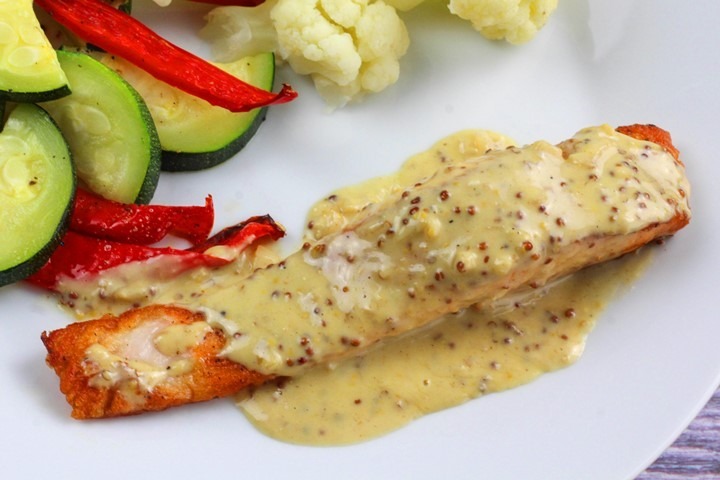 You could also decide to bake or grill the salmon if you prefer, like in my salmon recipe for weight loss, but that would take a bit longer to cook, although it would be healthier than frying.
What to serve on the side?
As mentioned, I served this with some steamed and roasted vegetables. But you can serve this simple meal with a variety of side dishes.
How about some long stem broccoli or some cauliflower cheese instead? Have a look at my Sides section for some other ideas.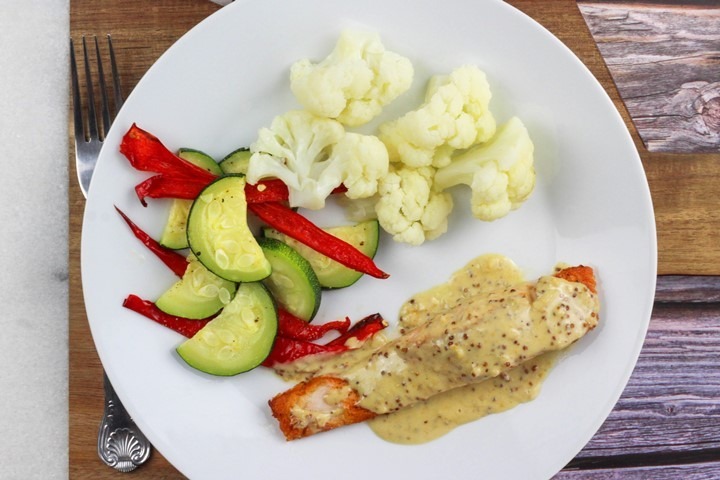 This is a really delicious sauce and the combination of tastes goes well together. So well in fact that I am going to make this dish again as soon as I have published this blog post!!
All the ingredients were from our local supermarket, Aldi, where we buy most of our produce.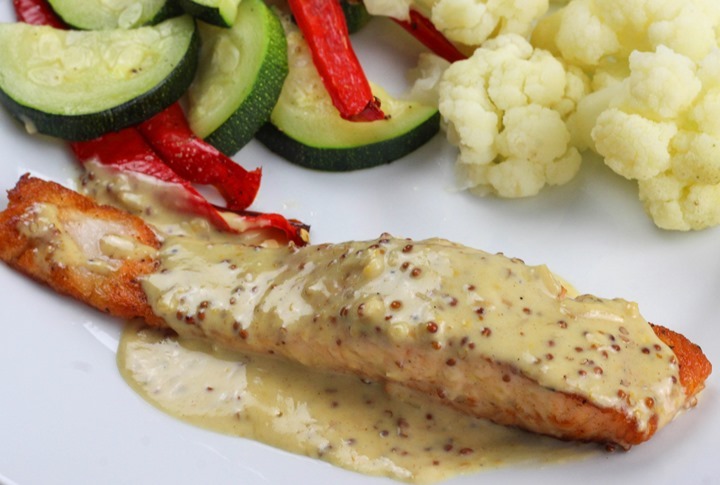 I hope you try it as well.
If you do, please let me know how you get on in the comments section below!
How to make a creamy mustard sauce for Salmon