Easy Cheesy Cauliflower
This cauliflower grilled cheese recipe is a very easy one to make and is a great way of eating cauliflower in a deliciously rich creamy cheese sauce. It is a great accompaniment for a roast dinner or even as a main course on its own.
Cauliflower and kids?
When I was a kid growing up, my Mum had a great list of recipes she used to make to feed us kids. This was one of them and I must say that, as a kid, this was probably my least favourite dish. Even now I am not sure why, but I recall refusing to eat it.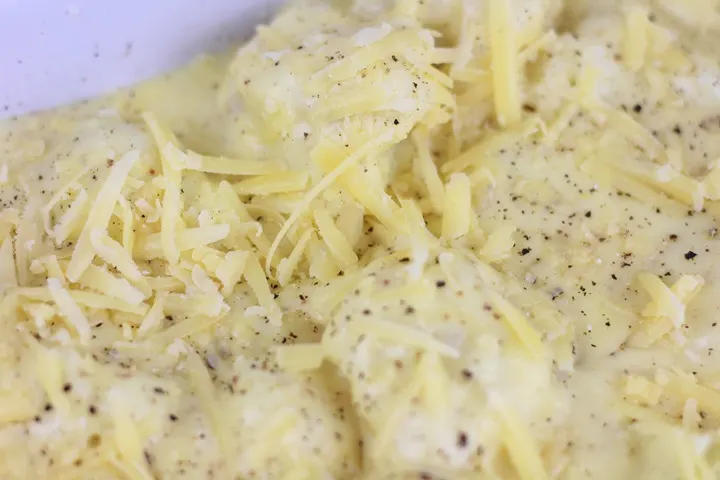 But kids grow up and tastes do change, and now I really enjoy this recipe. I think the problem was that Mum would sometimes serve this up as a main dish, whereas in fact, I think it is better suited as a side dish. It is really quite calorific with all that cheese and very filling.
My 10-year-old daughter enjoyed this dish served up as the main course, so maybe it was just me that was fussy. I think people's tastes are very personal generally, but really how can you actually not love something, anything, served in a thick creamy cheese sauce!!! 🙂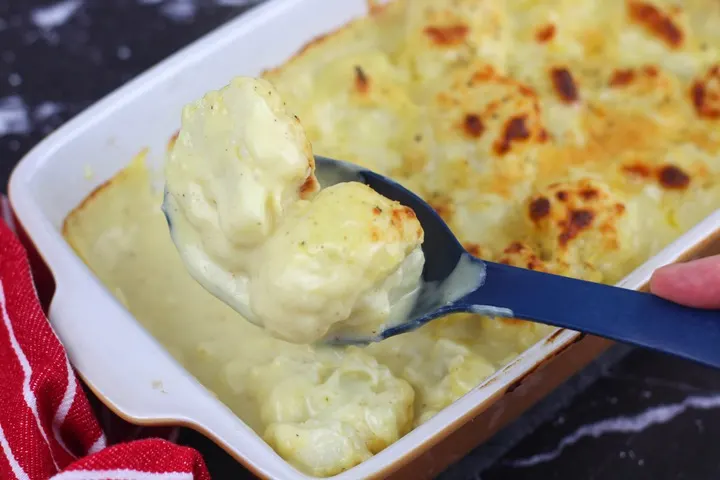 Cauliflower Cheese
Cauliflower cheese, as we call this dish in England, is a traditional English recipe which appears to date back to the 19th century. It is normally made with a nice mature strong cheddar cheese, which gives it that extra bite.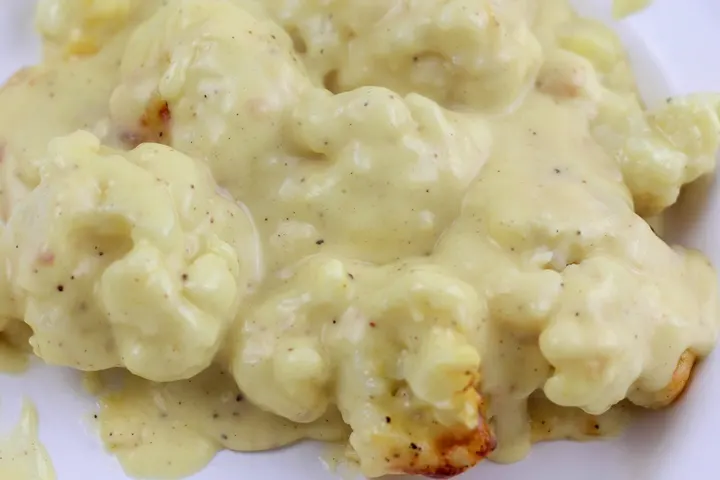 The béchamel sauce gets transformed into a kind of Mornay sauce by adding the cheese. I suppose you could also try Gruyère cheese to make the sauce, but cheddar is really more traditional, as that is what would have been available in England back in the 19th century.
However, a Mornay sauce with Gruyère is likely to be perhaps more refined in taste. Why not experiment with different types of cheese? I used a strong Irish cheddar as that is what we can find readily where we live, and it is very comparable to a good English cheddar.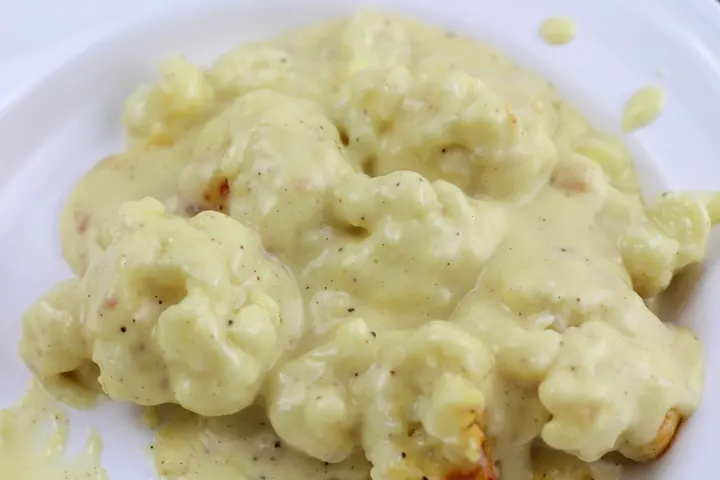 I hope you enjoy making and tasting this dish. Please let me know how you get on in the comments section below!
How to make Cauliflower Cheese