Normandy Pork
Normandy is a northern region of France known especially for the Allied beach landings on D-Day, on June 6th 1944, but also, as one would expect from any region of France, for its gastronomy. This post will show you how to make my version of pork Normandy, a dish inspired by the local ingredients available in this beautiful part of France.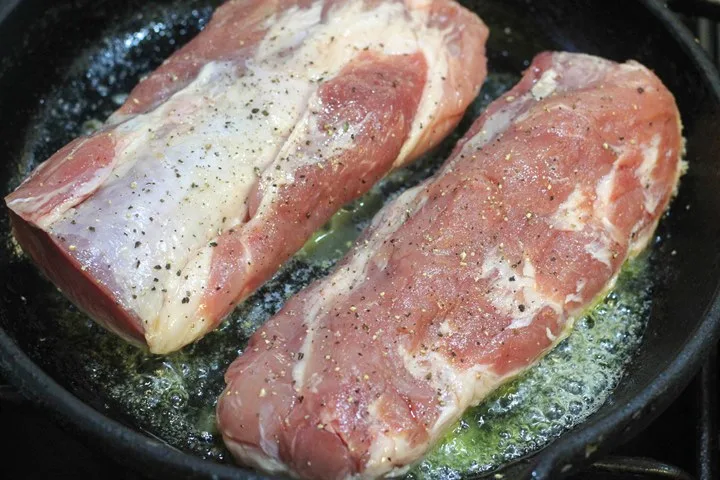 Normandy
Normandy is a wonderful region of France. I have visited Normandy several times over the years. School trips to see the Bayeux tapestry and Mont Saint-Michel, and passing through on family holidays on the way to Brittany.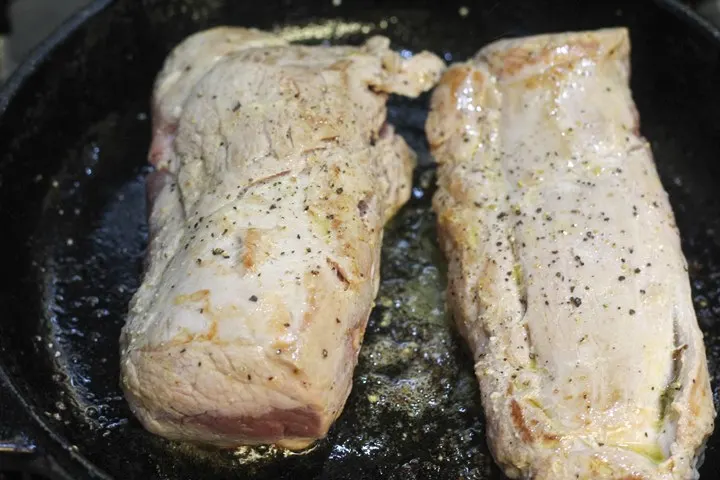 I once visited all five Normandy WWII beaches together with my sons and a good friend of mine, Ian and his kids, in one long day, starting at Carentan and ending up at Pegasus beach near Ouistreham.
We ended up eating early in an amazing restaurant, but my kids were so filthy from climbing through the bunkers at Pointe du Hoc, that the restaurant owner did his best to get us out of the restaurant before his main guests arrived!
Apart from the incredibly moving D-day sights, Normandy is known for its dairy cattle and apples. From this comes such divine dairy foods like Camembert, Neufchâtel and Boursin cheese, amongst others. Also, cider and calvados (apple brandy) are local specialties, as well as cream, all of which I use in this recipe.
Pork Normandy
There are quite a few ways to make a Pork Normandy dish, but really it should contain apples, cider, calvados and cream to get the most of the Normandy ingredients.
You may find it in different forms served with pork chops or even as a slow-cooked casserole, but the apple flavour will be in there somewhere.
I have used some pork tenderloin as it is easy to obtain here locally, and I think also very easy to cook in the oven, rather than watching it constantly on the stovetop.
You can serve this dish with some fresh vegetables. Here I served up with some new potatoes and some boiled sugar snaps. Super tasty!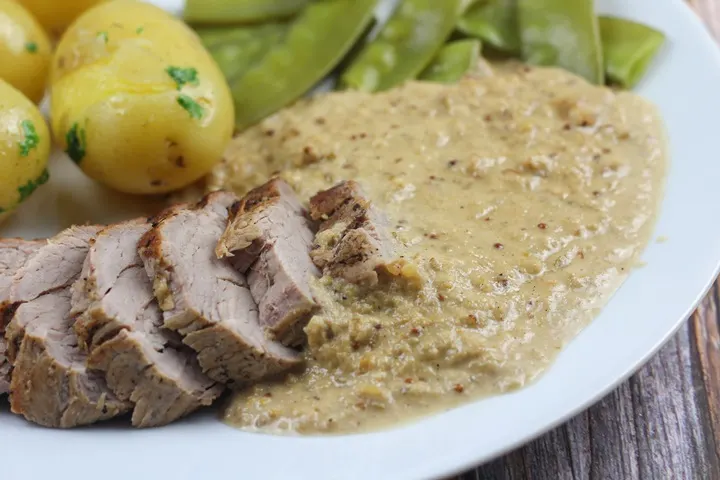 I hope you enjoy making this dish. If you do, please let me know how you get on in the comments section below!
Enjoy!
How to make Pork Normandy
Need some affordable cast iron cookware? Try these guys:
Or some other recipes?