British Eggy Bread Recipe
This very easy and quick eggy bread recipe is a super way to start the day, and a great way to get a balanced start of protein and carbohydrates. The advantage of this recipe is that it is very quick to prepare and ready on the table in about 5 minutes!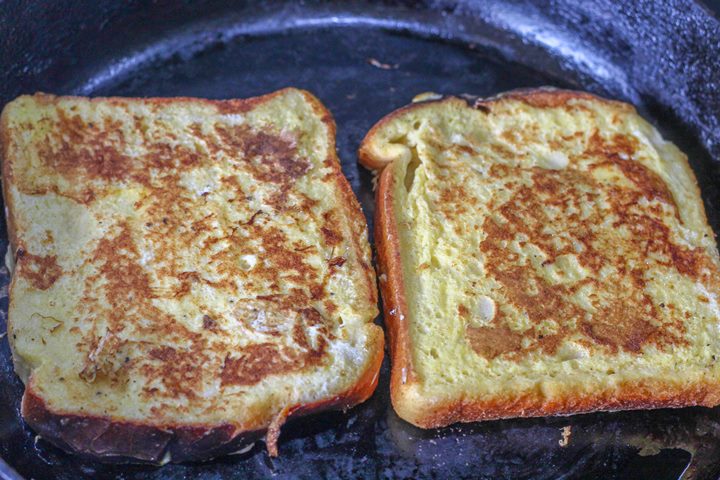 And the kids will love it!! (Well, mine do!)
There are several ways to eat eggy bread, which can be savoury or sweet. This is a savoury eggy bread recipe but I will link through to a sweet version at the end of the post.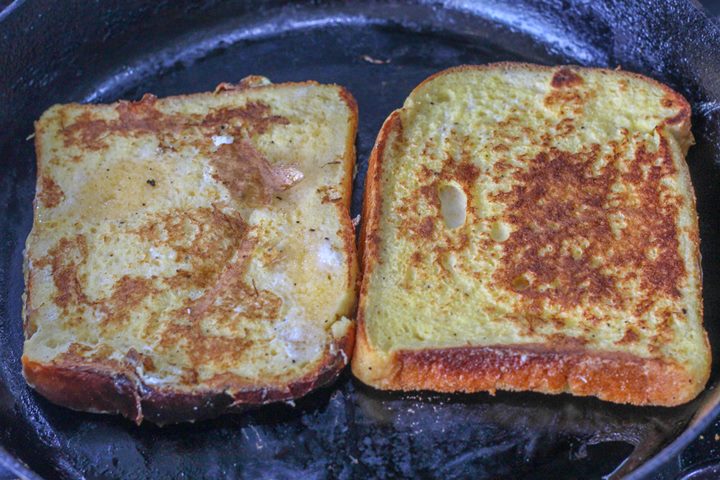 I once spent a few months living on a diving boat in Malta and this recipe was my staple breakfast every day. It is so easy as all you need is a frying pan and some heat and it is almost impossible to get wrong. Simple to make in a tiny boat's galley.
It is also a good camping recipe as you do not need a fridge for the ingredients.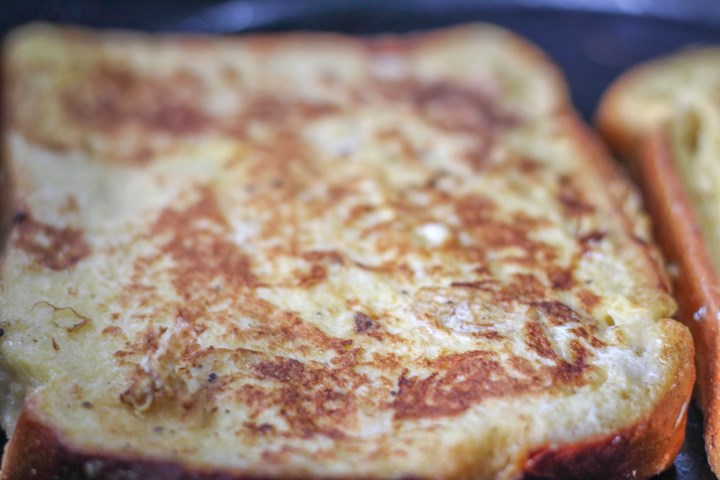 What type of bread to use for eggy bread?
You can really use any type of bread for this recipe. A sweet French Toast version might use brioche, but a British version could use white or brown bread. These pictures show some basic white loaf slices from Aldi.
This recipe is also a good way to eat bread that may not be so fresh anymore and is only really good for toasting.
What to eat with savoury eggy bread
Well, this is up to you of course. I like to eat this with some tomato ketchup (Heinz of course).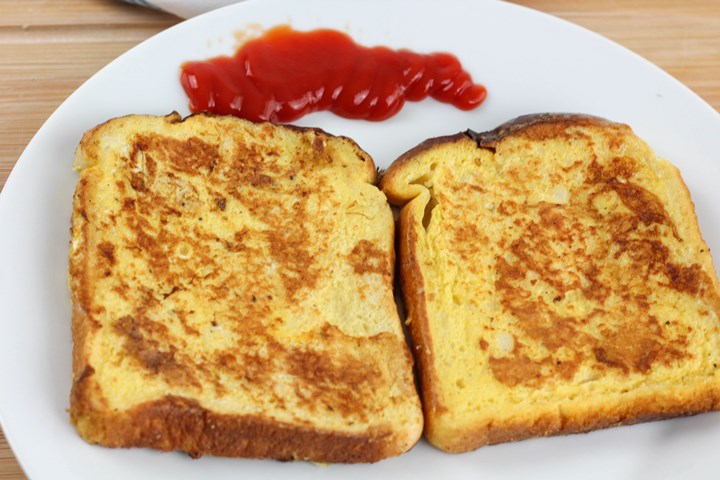 But other people may prefer to eat it on its own or even with some mayo. I am sure there will be some Northerners who would recommend a good brown sauce to go with this.
Eat it with whatever you fancy. If you prefer a sweeter version then you should try my cinnamon bread French Toast recipe instead.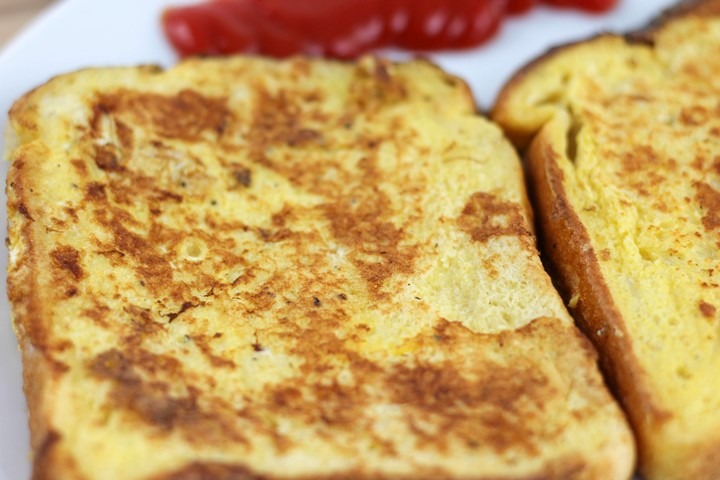 I hope you enjoy this simple recipe and it gives you another easy breakfast idea to try.
How to make eggy bread
Here are some other simple breakfast ideas: