British Eggy Bread Recipe
This very easy and quick eggy bread recipe is a super way to start the day, and a great way to get a balanced start of protein and carbohydrates.
The advantage of this recipe is that it is very quick to prepare and ready on the table in less than 5 minutes!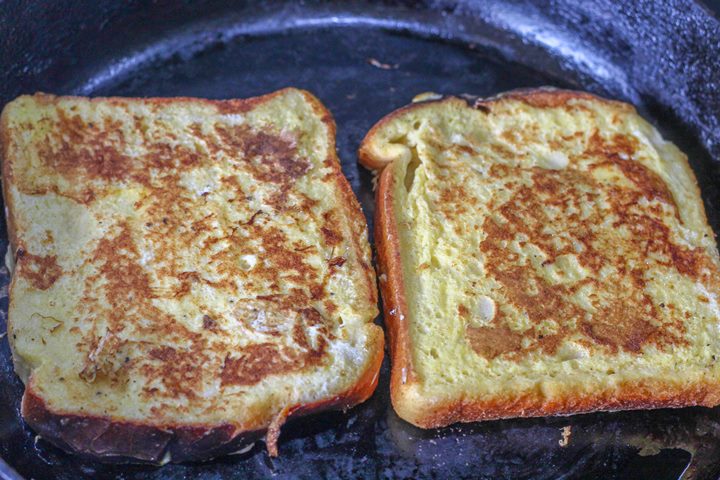 And the kids will love it!! (Well, mine do!)
What is Eggy Bread?
Eggy bread, otherwise known as French toast, is what it says it is – bread soaked in egg and toasted in a skillet or pan. There are several ways to eat this simple food, which can be savoury or sweet.
This is a savoury eggy bread recipe but I also have a sweet eggy bread recipe using cinnamon, which is also super easy.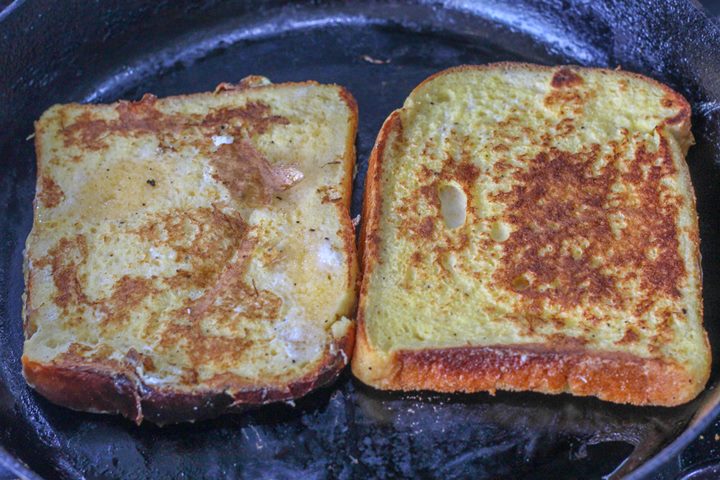 I once spent a few months living on a diving boat in Malta and this recipe was my staple breakfast every day for about 2 months. It is so easy as all you need is a frying pan and some heat and it is almost impossible to get wrong. It is also simple to make in a boat's tiny galley.
Eggy bread is also a very good camping breakfast idea as you do not need a fridge for the ingredients – well we don't where we live! Here in Ireland we can keep uncooked eggs for anything up to 10 days at room temperature.
If you don't fancy cooking sausages or bacon in the morning, then this is a quick and satisfying alternative on the camping stove.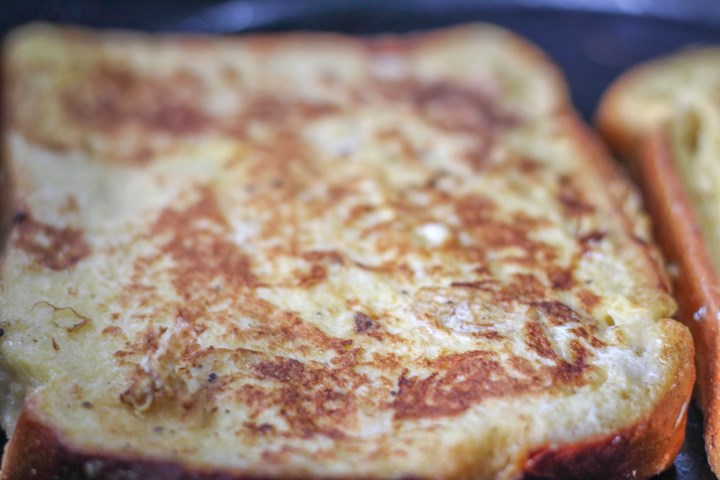 What type of bread to use for eggy bread?
You can really use any type of bread for this recipe. A sweet French Toast version might typically use brioche, but a British version could use white or brown bread. These pictures show some basic white loaf slices from Aldi.
Really you need a type of bread that will soak up the egg properly. A slice of sourdough, for example, may not be ideal as the egg might fall through the holes.
This egg bread recipe is also a good way to eat bread that may not be so fresh anymore and is only really good for toasting. Not if it is mouldy though, of course!!
What to eat with savoury eggy bread
Well, this is up to you of course. I like to eat this with some tomato ketchup (Heinz of course).
When I lived on the boat in Malta we used to eat it together with some (don't laugh)…fried Spam!! Yes indeed. That was what we had on board, and believe me, it is actually very good. Don't knock it until you have tried it!
But you may prefer to eat it on its own or even with some mayo. I am sure there will be some Northerners who would recommend a good brown sauce to go with this.
Eat it with whatever you fancy. If you prefer to try a sweeter version then you should try my cinnamon bread French Toast recipe instead.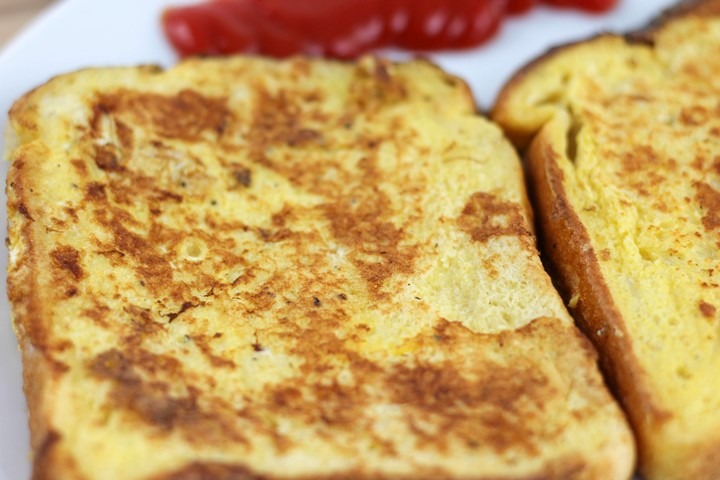 I hope you enjoy this simple recipe and that it gives you another easy breakfast idea to try.
How to make eggy bread
Here are some other simple breakfast ideas: