Slow Cooker Short Ribs
Slow-cooked short ribs are a delicious way to cook one of the tastiest cuts of beef cattle. Short ribs after slow cooking become very tender. And where we live they are also very affordable.
This piece, which included 3 bones cost about 7,50 Euros and it fed three of us.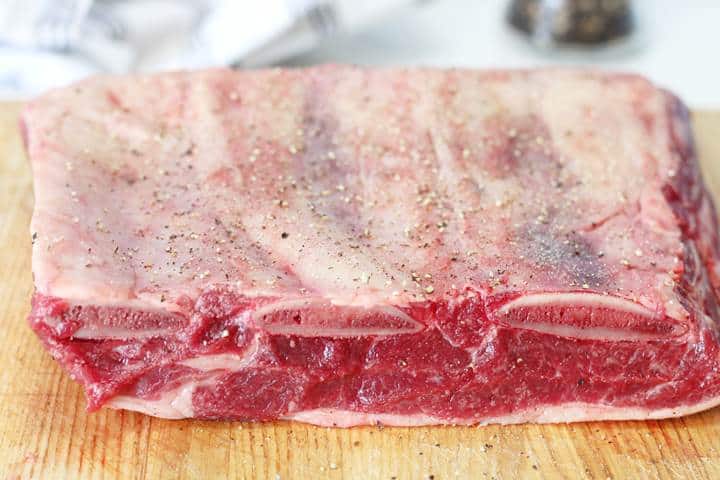 Cooking the ribs on the bone improves the flavour of the sauce as the flavour from the bone marrow gets incorporated into the mix. When you have finished cooking the meat is so tender it falls off the bone and melts in the mouth.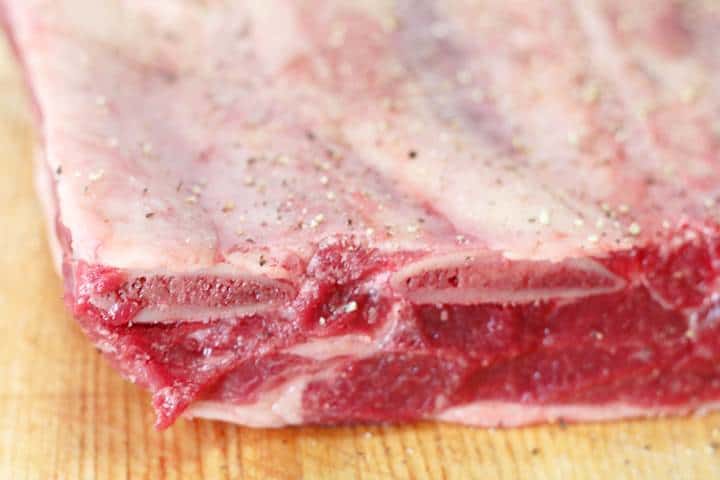 In Holland, or the Netherlands, they have a dish called 'sucadelapjes'. The 'sucadelapje' is a piece of steak (I think chuck ) that is slowly cooked in liquid (stock/beer etc) and onions and produces what they call 'draadjesvlees'.
This is also very tasty, but not quite as tender as the ribs, because the ribs tend to have a bit more marbling of fat before cooking. But it gives a similar result with the meat kind of dissolving away deliciously in your mouth.
I may put a recipe up here one day if I find some suitable meat locally.
Kruger National Park
Making this dish reminded me of a trip I once made in South Africa in the early 1990's. I stayed in Skukuza in Kruger National Park. There was a restaurant inside a beautiful old steam train where we were served kudu, buffalo and crocodile.
I searched on the internet and suppose it must have been the Selati Station Grillhouse but I am not sure if it is still open.
You would have to check. Back then it was very special.
They told me the Kudu had been marinated for a year in a huge vat (whether it was true I have no idea).
In any case, it was the most delicious and tender piece of meat I have ever tasted. The buffalo was like the Dutch draadjesvlees and also tasted good. I remember the crocodile tasting a bit like chicken.
The highlight was when at some point there was a whistle and the sound of a train running on old tracks.
Then the train started shaking and when we looked outside we saw the fantastic Mozambican waiters rocking the train back and forth. It was quite an experience.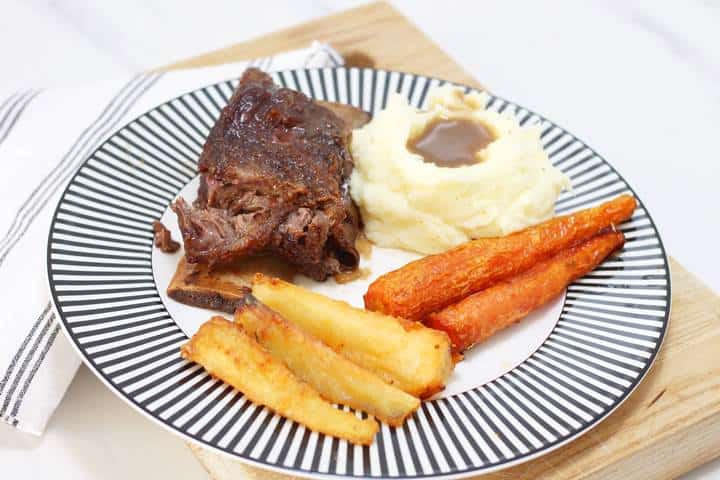 This slow cooker short ribs recipe is an ideal crockpot recipe. I have used my Dutch oven as I do not yet have a crockpot, but the process is the same.
Simply prepare meat and vegetables on the hob, and finish in the slow cooker. The results should be the same.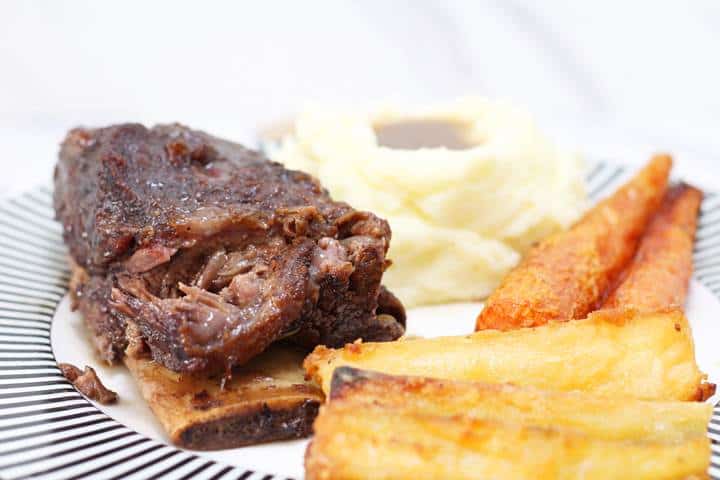 Good luck and let me know how you get on in the comments section below!
How to make slow cooked beef ribs