Honey Roasted Parsnips
These easy to make honey roasted parsnips are a super accompaniment to a roast dinner.
The beauty is that you can parboil them with the potatoes and roast them together with your potatoes or carrots.
This means you do not need any separate pans or baking tins to cook them in, which saves on washing up.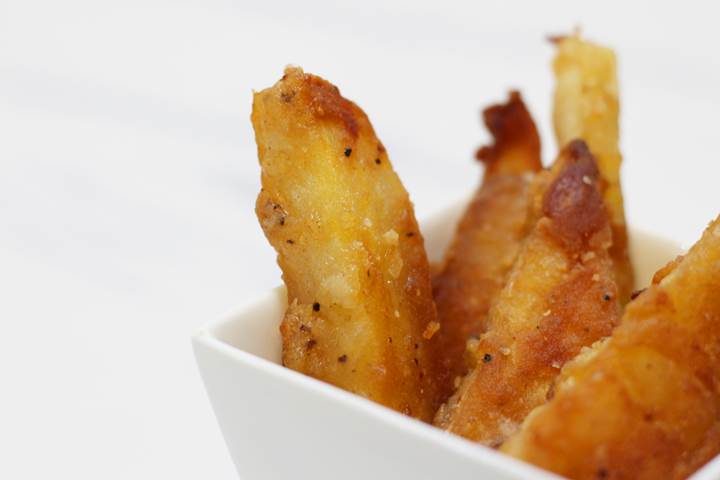 Parsnips have a lovely sweet and nutty taste which is delicious when combined with the savoury flavour of roast meat and a rich gravy.
Over in Ireland we often buy the parsnip together in a bag with carrots as they often get sold together.
This is handy as I often cook my baked carrots with garlic anyway with a roast dinner.
Sometimes I will bake the carrots together with the parsnips, depending what else we have in the oven (the potatoes may get roasted in the same roasting dish as the meat for example).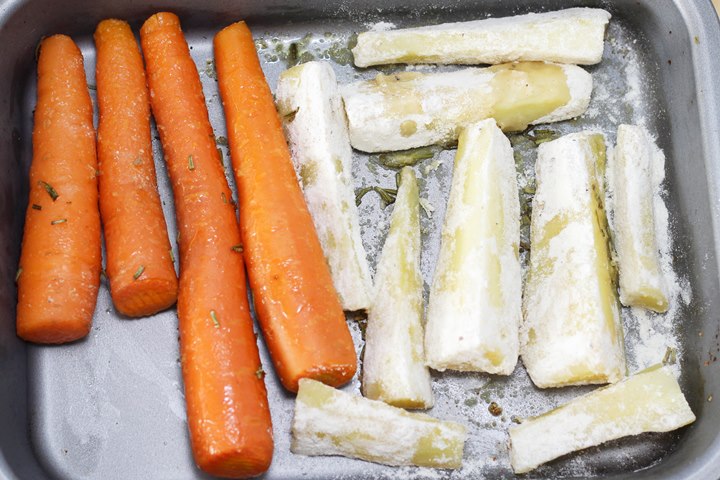 The parsnip is a root vegetable where the parsnip root is the edible part. If you are trying to grow it yourself be aware that the sap is toxic.
So you have to take care when handling the leaves and stalks to prevent wild parsnip rash.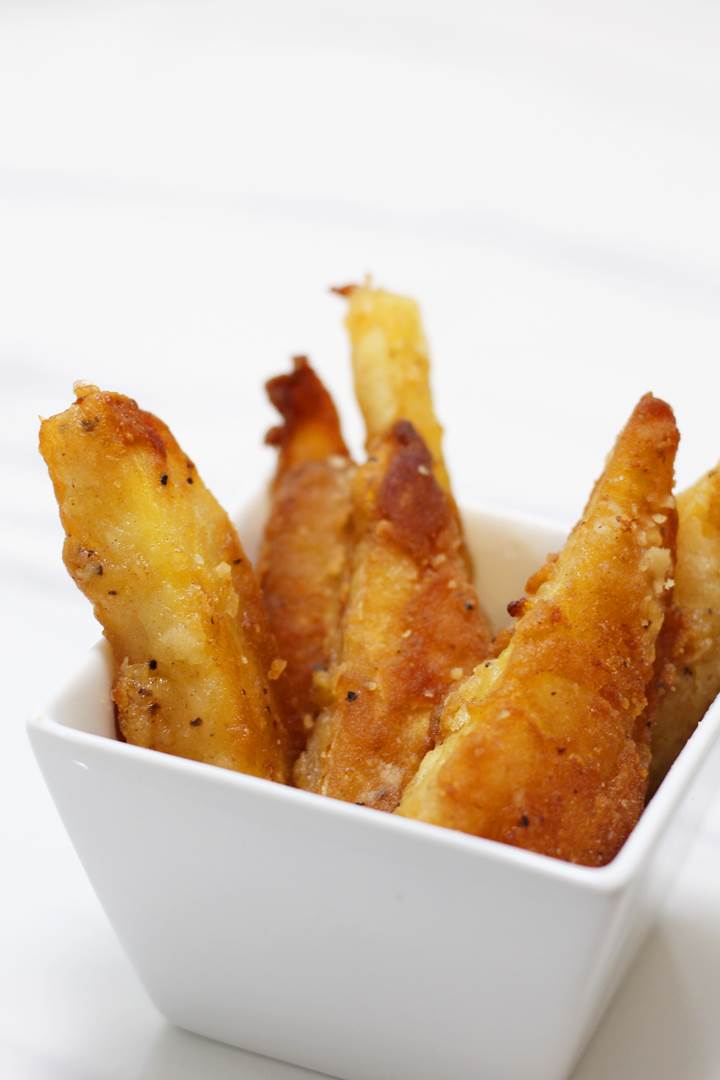 Cooking parsnips
When you are preparing parsnips, if they are thin, you do not really need to peel them. I would be tempted to just wash them off.
If they are thicker ones, then I peel them and keep them in salted water until cooking. This stops them from discolouring.
They tend to float so you may want to weigh them down with a smaller pan lid to keep them underwater (the peeled potatoes will sink in the water).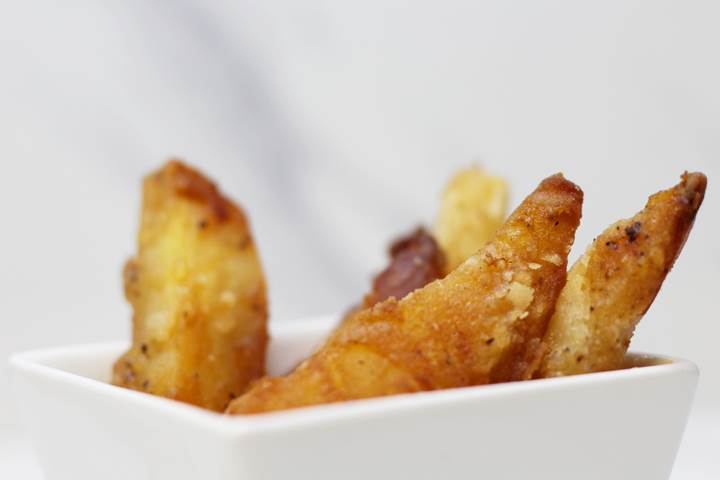 Then cut them to size just before you parboil them.
Using this recipe, parboiling and roasting, will give you some satisfyingly crispy roast parsnips.
Crisp on the outside and soft and sweet within. Delicious!
The honey in this recipe just adds a nice sweet glaze and enhances the sweetness making them a wonderful accompaniment to a savoury dish such as a roast chicken dinner.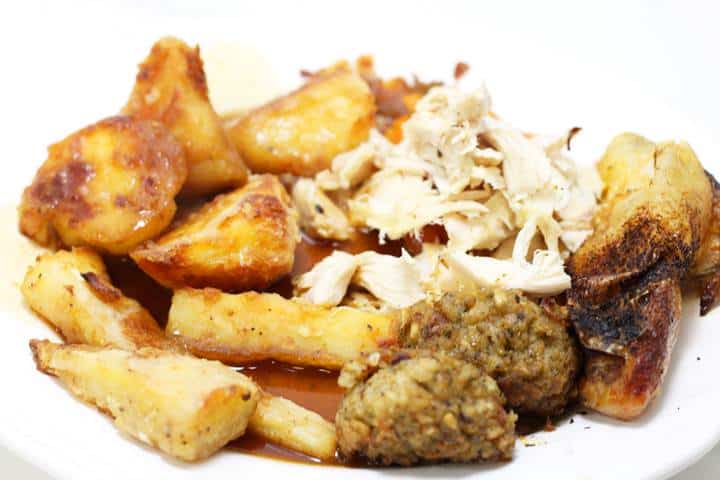 I hope you enjoy this recipe. If you do try it, please let me know how you get on in the comments section below!
How to make honey roasted parsnips
If you like this recipe, you may want to try some of these :