Slow-cooked Oxtail
This recipe shows you how to slow-cook oxtail for perfect results. There is nothing quite like the taste of slow-cooked oxtail meat.
The meat from oxtail is on the bone and is surrounded by lots of fat and sinews. When slow cooked it releases a wonderful taste into the sauce that makes it a real comfort food.
The taste of the oxtail meat is just wonderful as it is cooked on the bone. This is a simple oxtail recipe that you will want to repeat over and over.
Where does oxtail come from?
Oxtail is the tail of a cow. It is traditionally, where we live, a fairly cheap cut of meat and your butcher is likely to have some hidden away if it is not on display.
Our butcher had some frozen pieces which he cut with a band saw for me. I let them defrost in the fridge first for a day before I cooked them.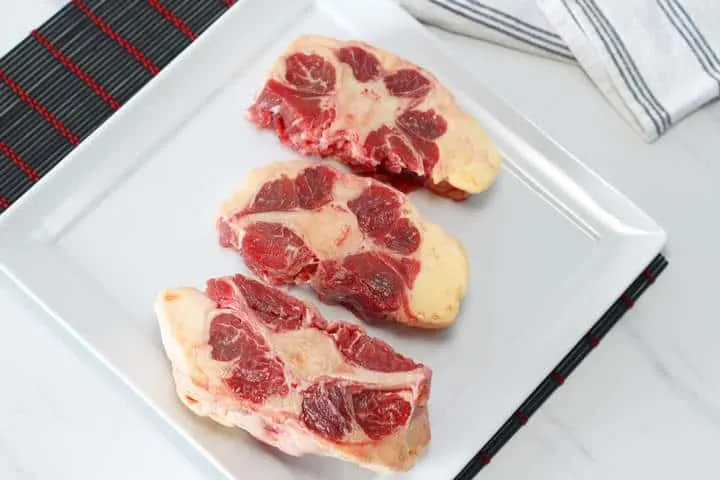 The pieces I had were quite fatty. The fat does add a lot of taste to the sauce, but you should skim it off with a spoon before serving up.
If there is too much fat on the pieces you have, you could, of course, remove some fat before cooking. (An alternative is to let everything cool after cooking in the fridge, and the fat will solidify, allowing you to remove it more effectively. You can then just reheat what remains.)
Commonly oxtail is used for making oxtail soup and oxtail stew. This is in effect an oxtail stew recipe, but I served the meat up separately to the juices that remained from cooking the meat.
I did this because I think the taste of the meat is so good it should be enjoyed individually. The gravy went great with the mash.
My oxtail cuts were not that thick, which is great as you need less juice in the pan, but it meant less meat per cut.
A slightly thicker cut would perhaps be better next time. Normally, if not frozen, you would cut the oxtail at the vertebrate joints.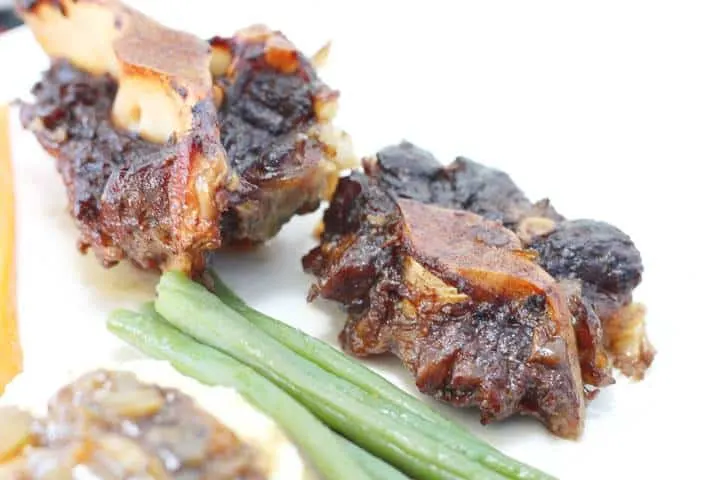 Slow cooked Oxtails in crockpot or Instantpot
I did not have a slow cooker when I made these so I used my trusty Le Creuset casserole dish (Dutch oven) in the oven. But you can also make this meal in a slow cooker, crockpot or Instantpot.
Le Creuset 5 Quart Oval French Oven
Just follow the same directions to brown and fry the meat and vegetables and put it all in the crockpot. You can then cook at a lower temperature for longer if you so wish.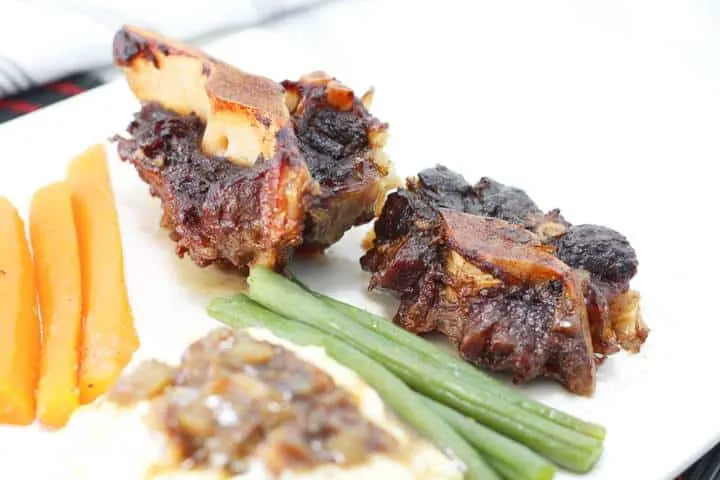 I hope you enjoy this recipe and do not wait too long to try it, as I guarantee you will make it again!
How to slow cook oxtails in the oven
One of these may be a good accompaniment:
If you enjoyed this recipe, you may want to try: