Spanish Omelette with Bacon and Cheese
This easy recipe is for a Spanish Omelette with bacon and cheese. It is quick to make and is perfect for using up precooked potatoes if you have any leftovers.
What is a Spanish Omelette?
Spanish Omelette (or tortilla) is celebrated as a national dish in Spain and a traditional Spanish Omelette is normally made with onions, eggs and potatoes. But Spanish omelettes have enormous versatility and can be combined with other ingredients. This Spanish Omelette recipe includes bacon and cheese to give it some extra variation.
It is a hearty dish and super simple that you can eat at any time of the day. The addition of potato adds an extra dimension to a simple bacon and cheese omelette.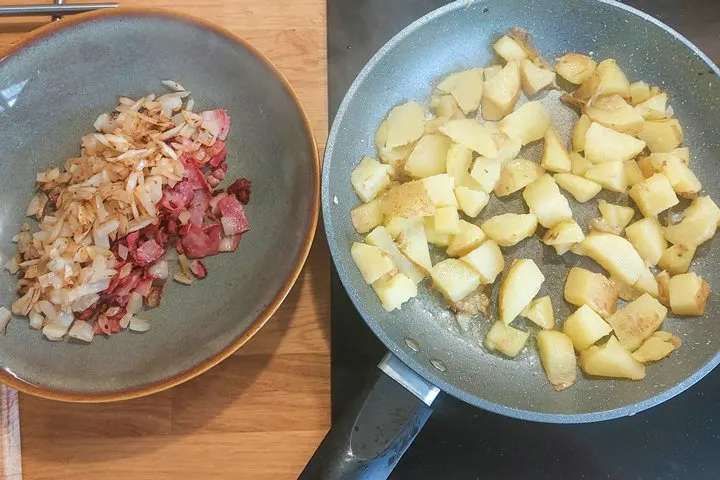 Among the many treasures in Spanish gastronomy, the Spanish omelette stands out as a culinary masterpiece. This iconic dish has captured the hearts and taste buds of people around the world, and its popularity continues to soar.
Spanish Omelette
The Spanish omelette, known locally as "tortilla española" or simply "tortilla," is more than just a dish. It is a symbol of Spanish culture and tradition. Spaniards take immense pride in their ability to create the perfect omelette, and every family boasts a unique recipe passed down through generations.
It is a great recipe for using up leftover cooked potatoes if you have some handy.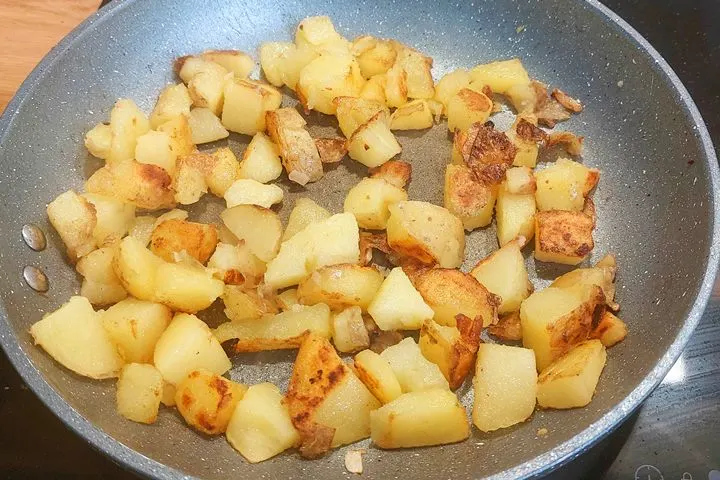 The dish's origins are steeped in history, dating back to the 19th century when it gained popularity across Spain. Today, it remains a staple in Spanish households, celebrated during family gatherings, festivals, and special occasions. You can eat it hot or cold, and serve it as a tapas.
International Fame of Spanish Cuisine
What makes the Spanish omelette truly special is its universal appeal. As Spanish cuisine gained international recognition, so did the humble tortilla.
Travelers, food enthusiasts, and chefs worldwide have embraced the dish, adapting it to suit local tastes and ingredients. In every corner of the globe, you can find variations of the Spanish omelette, each with a unique twist that adds a touch of local flavour.
Its simplicity and versatility have made it a go-to comfort food for people of all ages.
Adaptability of the Tortilla
While the classic version of the tortilla includes potatoes, eggs, onions, and olive oil, there are many variations. Chefs and home cooks alike have experimented with countless ingredients, elevating the dish to new heights.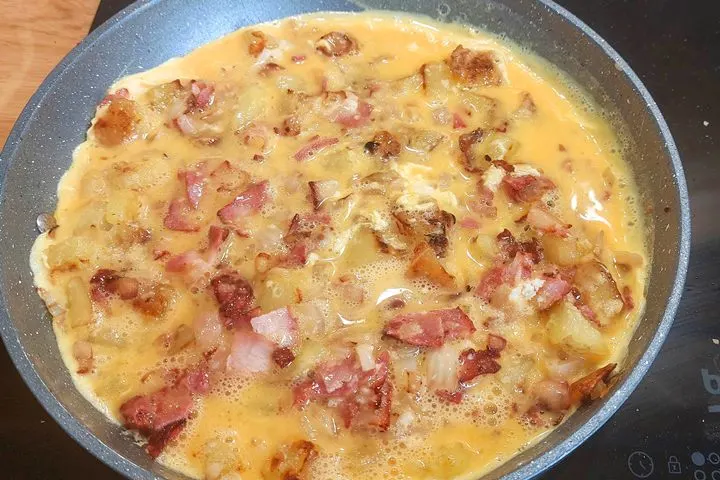 From exotic vegetables and cheeses to seafood and meats, the Spanish omelette has become a culinary canvas for creativity. This adaptability ensures that no two omelettes are ever the same, allowing for endless flavour combinations and culinary adventures. Adding bacon and cheese for me just seemed to be the perfect adaptation, being the Brit that I am. Mushrooms would also be a good addition.
In the realm of global cuisine, the Spanish omelette stands as a testament to the beauty of simplicity and the power of cultural heritage. Its ability to transcend borders and captivate taste buds worldwide is a testament to its timeless appeal. So, the next time you savour a slice of Spanish omelette, remember that you're not just enjoying a dish; you're experiencing a rich tapestry of flavours, history, and tradition.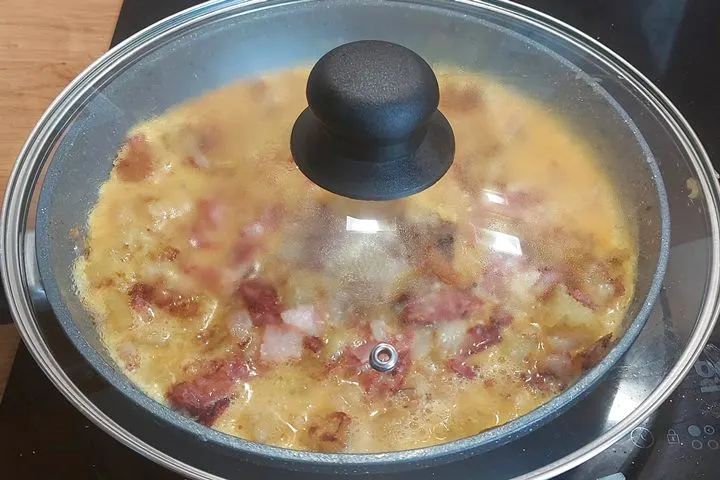 Enjoy!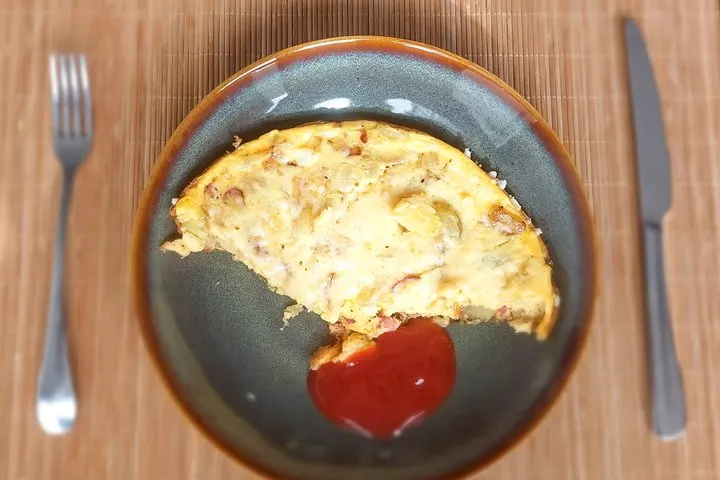 I hope you enjoyed this recipe and found ways to adapt it to your own tastes. If you did, please let me know how you got on in the comments section below!
How to make a Spanish Omelette
And some other potato recipes:
Here are some more Spanish recipes on my site: