Ratatouille
This quick and easy Ratatouille is super healthy French cuisine.
People sometimes ask what to eat with ratatouille – we think it can be used as a tasty accompaniment to most kinds of meat, or on its own as a simple vegetarian meal.
It is really delicious and this vegan ratatouille recipe is extremely easy and quick to make.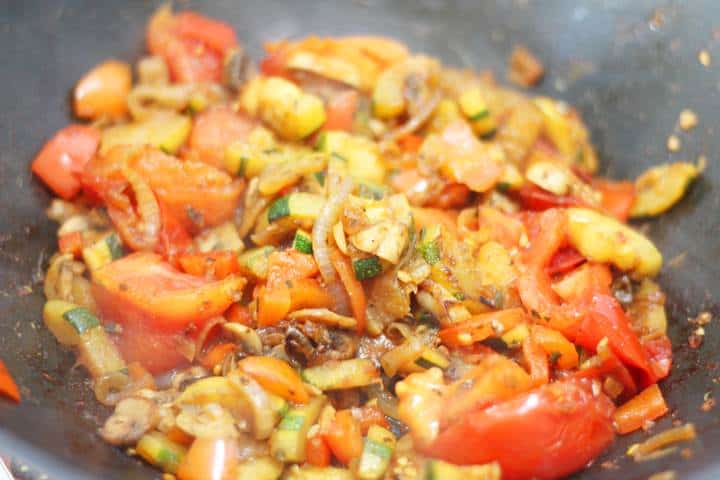 This dish consists of sautéed vegetables that melt together to create a colourful and yummy side dish. It is of course also a well-loved vegetarian dish.
You may recall the film Ratatouille by Pixar which is about a rat that wants to be a chef in Paris. It is a lovely movie which, if you haven't seen it, you should (also as an adult). It may provide some cooking inspiration.

Vegetarian side dish
I made this yesterday as part of a healthy diet we are attempting to follow to shed a few kilos. In our house, we are very much meat-eaters, but it is important to follow a good balanced diet including vegetables, and this dish is one we all like.
We have several vegan and vegetarian recipes on this site, like our vegan Italian salad for example. Just search for vegan or vegetarian in the search bar.
If you are interested in more vegetarian and vegan recipes you can check out Wow, It's Veggie for more delicious ideas!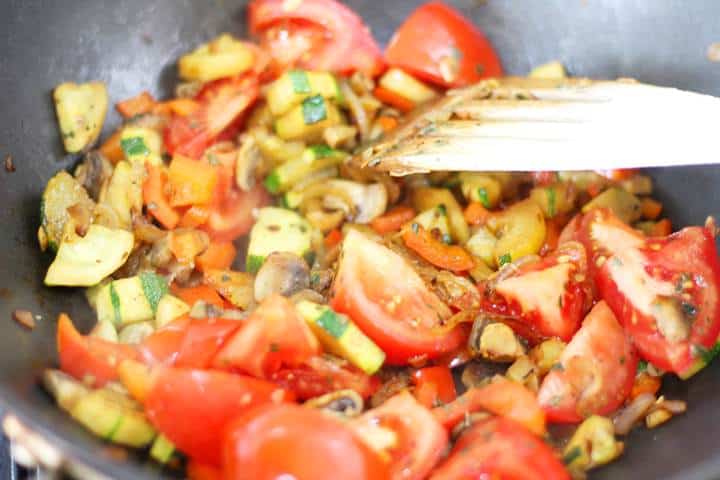 Quite often other vegetables are used in this recipe, such as aubergines and carrots, but they increase the cooking time and I was looking to make something quick and easy.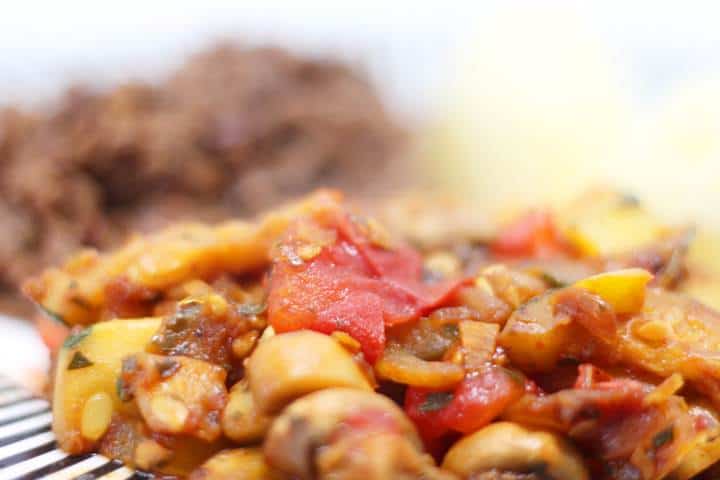 This was ready in about 15 minutes. Of course, you could also add more olive oil or some thyme for taste if you prefer, but I was looking to keep the calories as low as possible.
And, I think the taste of the vegetables was great as it came, with just some basil and seasoning.
Anyhow, I hope you enjoy making this and find your own way of improving it!
Enjoy!
If you do try this recipe, please let me know how you get on in the comments section below!
How to make traditional Ratatouille