Quiche Florentine
Quiche Florentine is a quiche that uses spinach as one of the ingredients. I have added some crispy bacon to this quiche Florentine Recipe and have used some Swiss cheese just to give it a bit of a twist.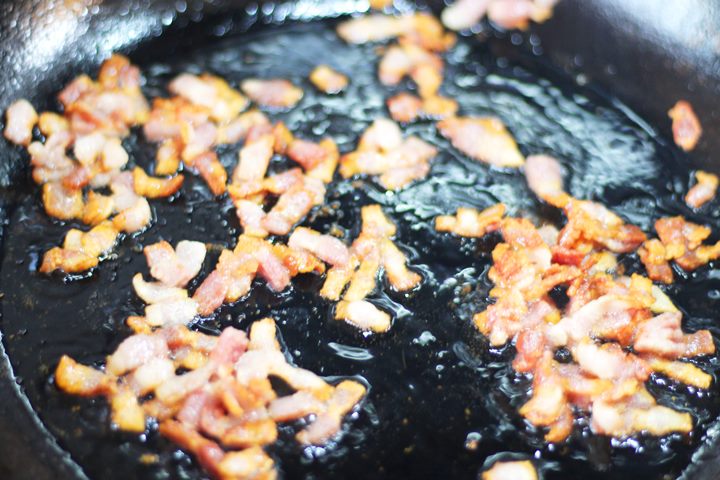 Quiche is really a bit like an omelette but cooked in a pie shaped pastry normally in the oven, rather than in a pan.
Quiche Florentine Ingredients
The Florentine refers to the spinach used in the recipe. But I find you can always mess around with a recipe a bit to improve it.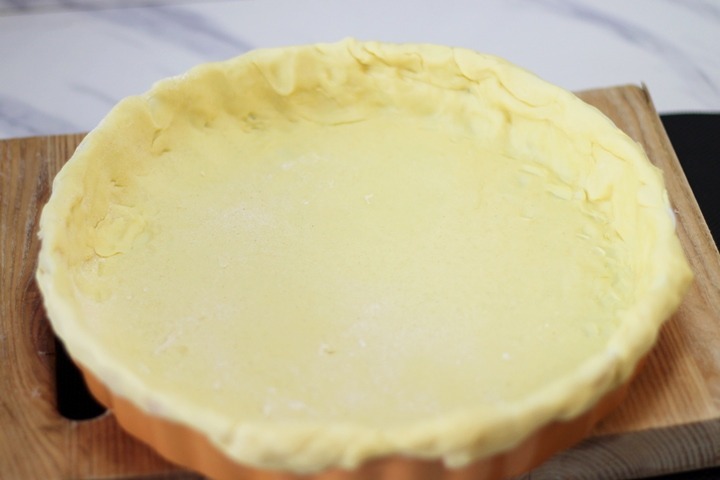 Some quiche recipes will use heavy cream but I have just used milk in this quiche recipe.
You could of course also use ham to make a ham and spinach quiche if you prefer or you just happen to have some ham handy.
Alternatively, lardons can also be used for an easy bacon spinach quiche.
Hot or cold Quiche?
What I like about Quiche is that it can be eaten hot or cold. We had some leftover when I made this one and we ate it reheated the next day (after storing in the fridge overnight) and it was still great.
I prefer mine hot, but it is also good eaten cold.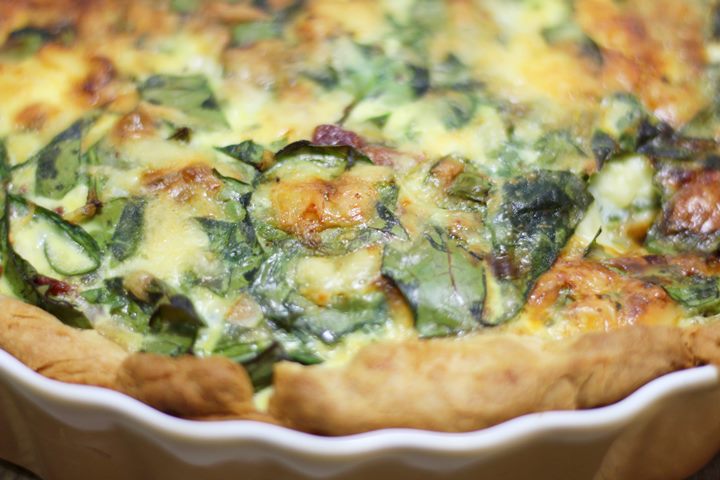 Really if you have the time you could make your own pastry and pie shell.
But I just used some ready made shortcrust pastry and fitted it into my pie dish to make the pie crust.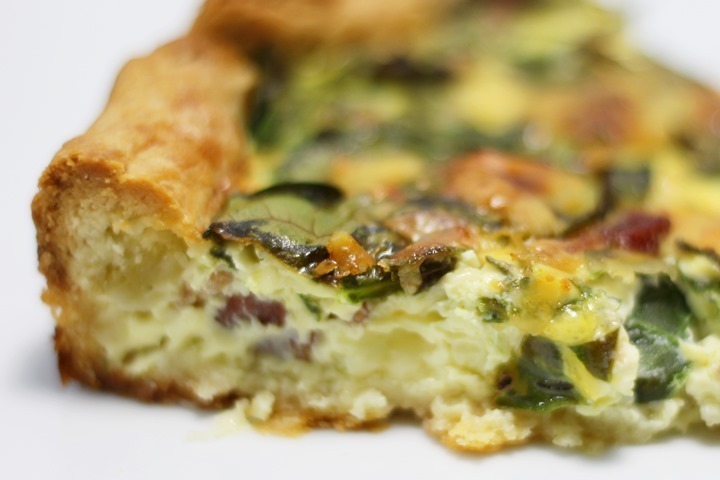 I suppose you could also buy a ready-made pie crust if you have them locally.
I also used fresh spinach in this recipe, and removed all the stalks before chopping the leaves.
'Real Men Don't Eat Quiche'
Well this one does ! And I cook it. I love Quiche. But times change.
Perhaps you remember this book 'Real Men Don't Eat Quiche'

from the 1980's by Bruce Feirstein, which was a satirical view on the battle of the sexes. The funny thing was that at the time even the critics did not get it!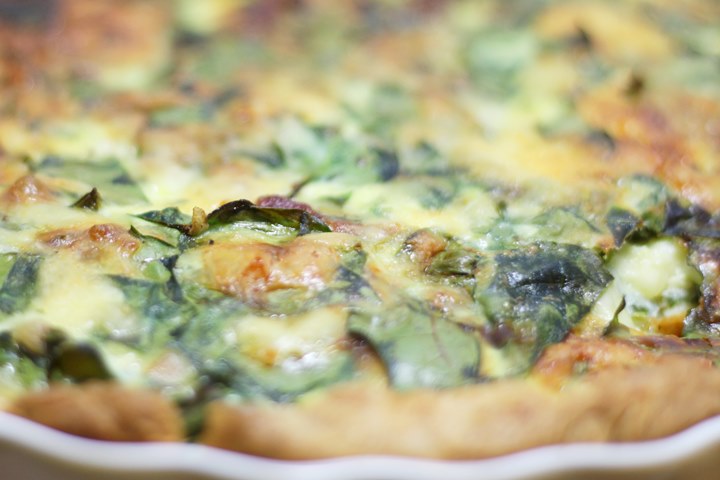 Luckily things have improved in some parts of the world since those days – at least this ex-rugby player is now making his own quiche…….and eating it!
How to make a Quiche Florentine