Stuffed Capsicum
This recipe for stuffed bell peppers with rice is a simple one. You can use leftovers of vegetables and meat you may have to combine with rice and produce a healthy and nutritious meal.
The filling is really up to you what you put in it. You can, of course, leave out the meat and make a vegan or vegetarian dish if you prefer.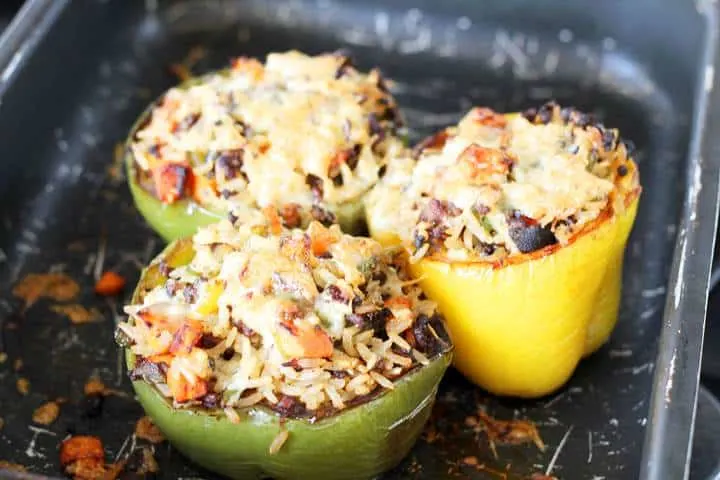 Peppers, sweet peppers, bell peppers, or capsicum as it is officially known, are great ingredients for all sorts of meals.
These peppers come in all sorts of colours, but green, red and yellow seem to be the most common here. You can use whichever you wish for this recipe.
Bell peppers are often called sweet peppers as opposed to chilli peppers which are stronger tasting and more pungent and spicy. They may also confusingly be called paprika (in the Netherlands for example).
Bell peppers are actually a fruit (a berry) but are often considered a vegetable and used as such in cooking recipes.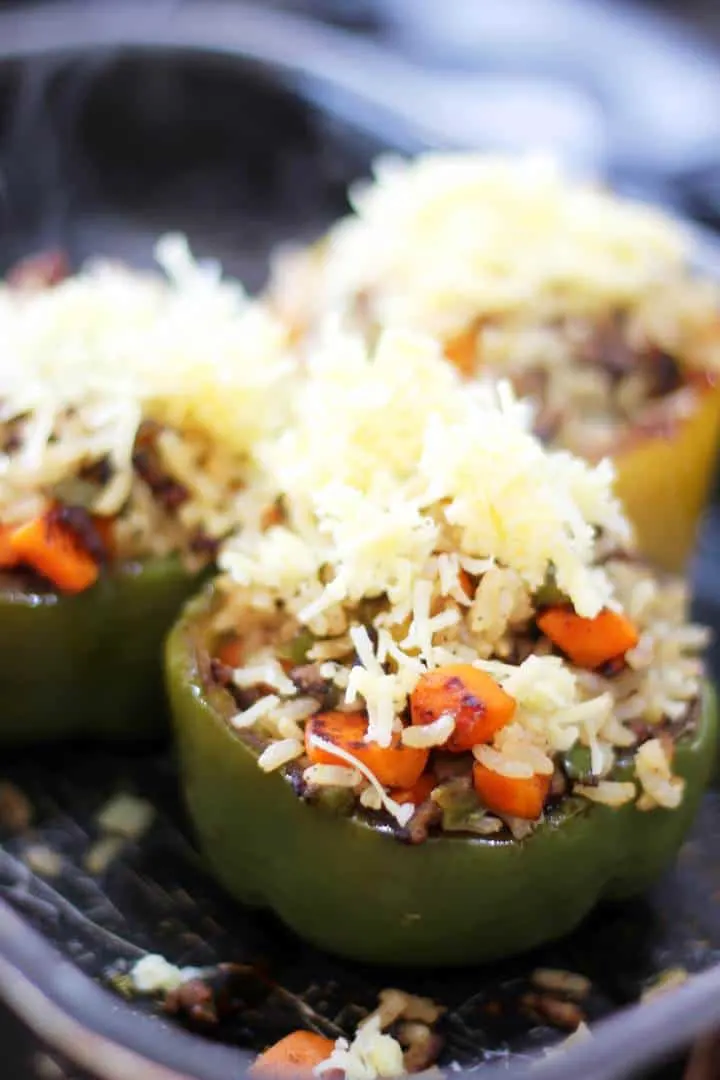 I use bell peppers in a lot of dishes and especially my favourite curry dish, which I link to at the end of this post.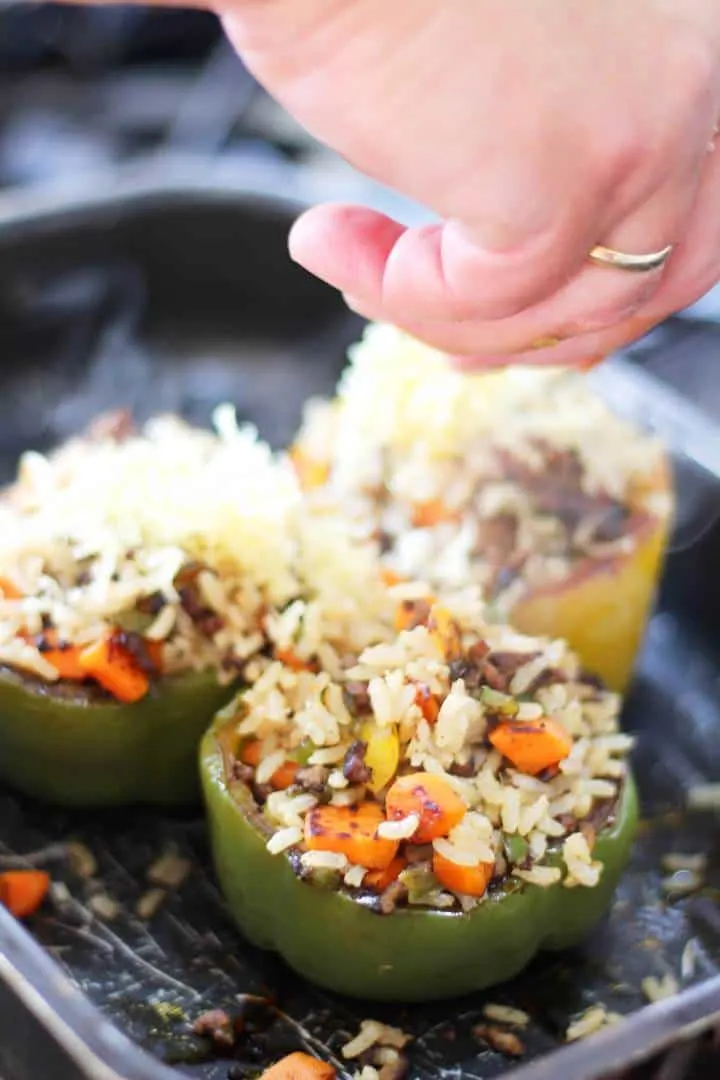 This is a simple stuffed capsicum recipe using meat, rice and vegetables, that is easy to make and tasty.
Stuffed peppers can be found in different types of cuisine all over the world. It is a doddle to make and also pretty quick to get on the table.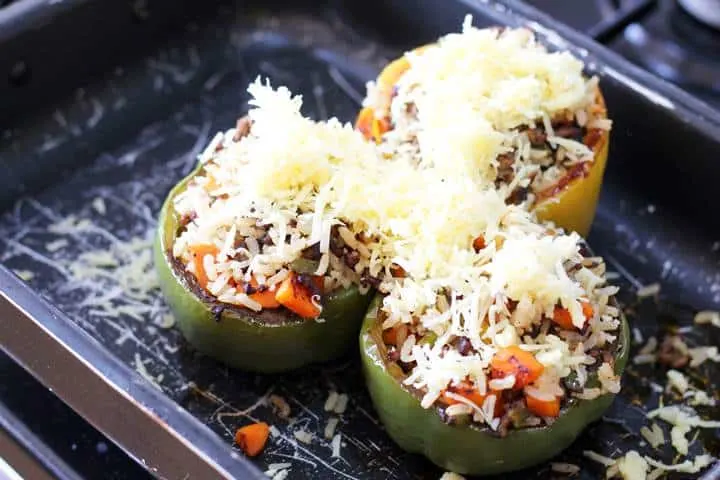 Pepper stuffing
The nice thing about this dish is that you can stuff the peppers with whatever you want.
So if you want Italian stuffed peppers, chilli stuffed peppers, chorizo stuffed peppers or keto stuffed peppers you just change the recipe to suit.
I hope you enjoy this and let me know how you get on.
How to make stuffed bell peppers with Rice
This is another recipe where I use a lot of sweet bell peppers:
or alternatively: