Strawberry Mango Banana Smoothie
This mango strawberry smoothie with banana recipe is a healthy way to start your day. It is a lovely summer drink or snack as well and is very nourishing.
It is an easy way to add some tasty variety to your weekly meal plans. Also, these smoothies can also be part of a healthy diet plan.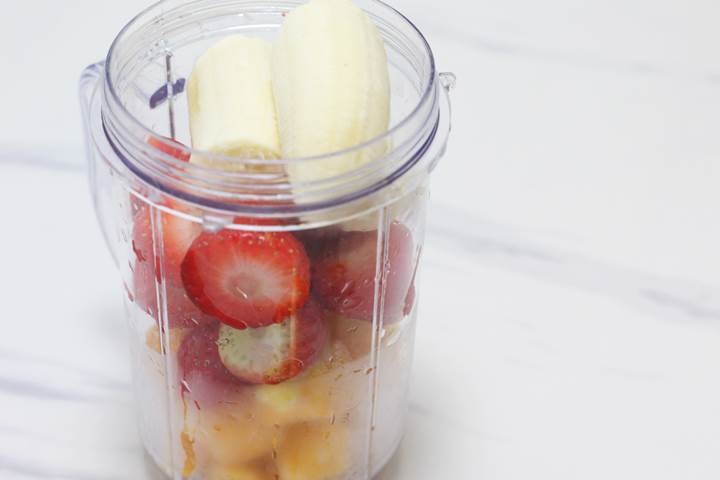 It is simple to make and ready in about a minute. We use frozen chunks of mango from Aldi to make this, and other smoothie recipes, as we always have these in the freezer.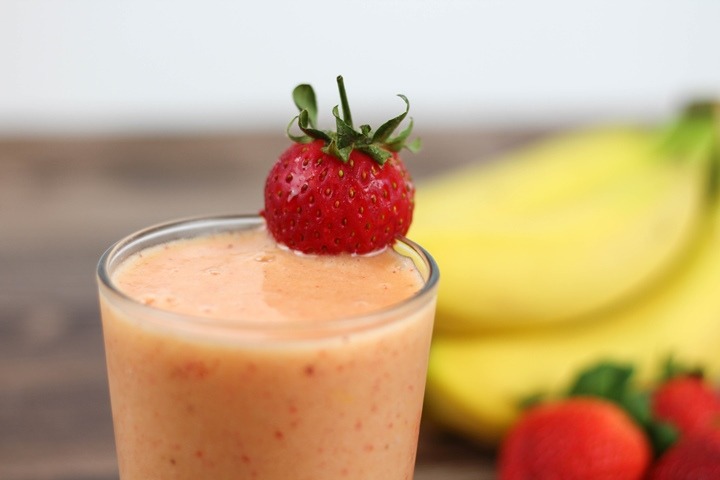 Here I used fresh strawberries and a fresh banana. But of course, you can also use frozen fruit if you cannot get fresh.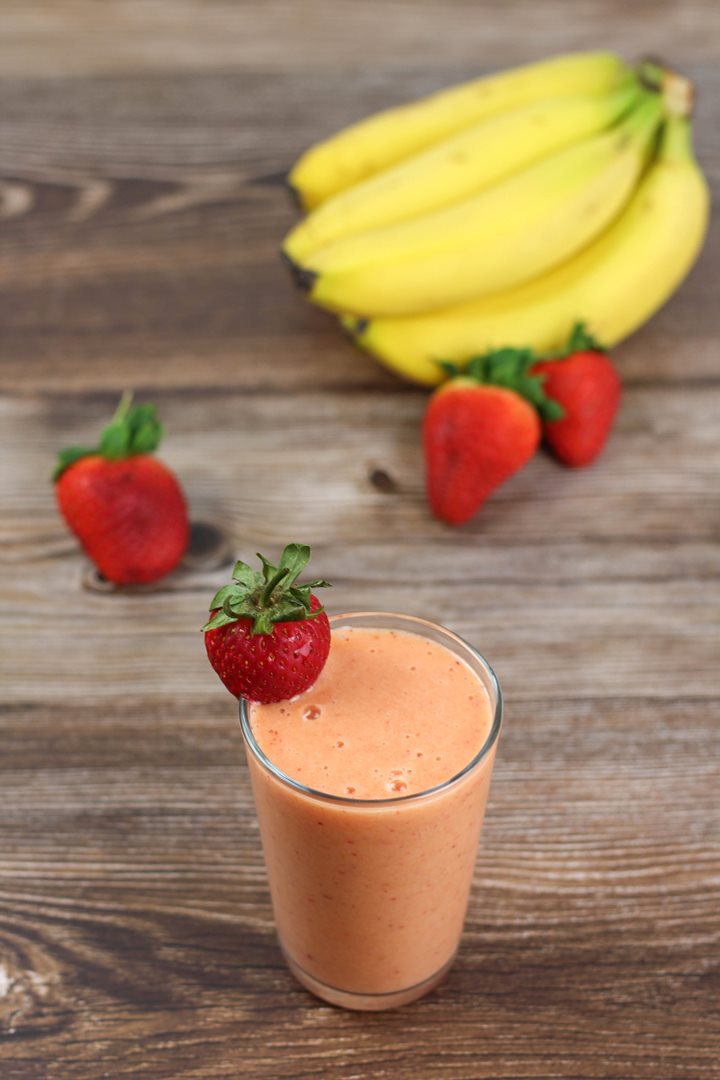 If you are worried about the calories in the juice, just use water instead. We use the juice as there is often some leftover from our B&B guests' breakfast and we do not like to waste food.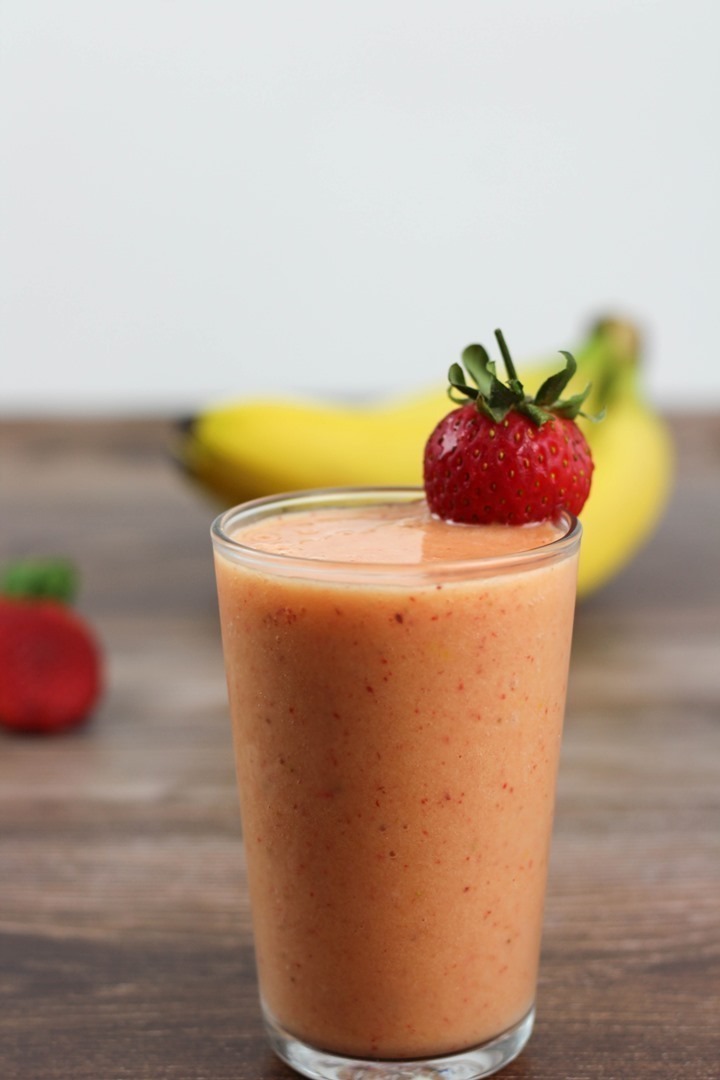 We have recently purchased one of these little beauties below, the Magic Bullet Blender, and would highly recommend them. Quick and efficient.
They seal well and are multifunctional. I also use it to grind up muesli to make muesli pancakes, and they are also perfect for wipping up some thick cream for my English scones recipe.
Magic Bullet Blender, Small, Silver, 11 Piece Set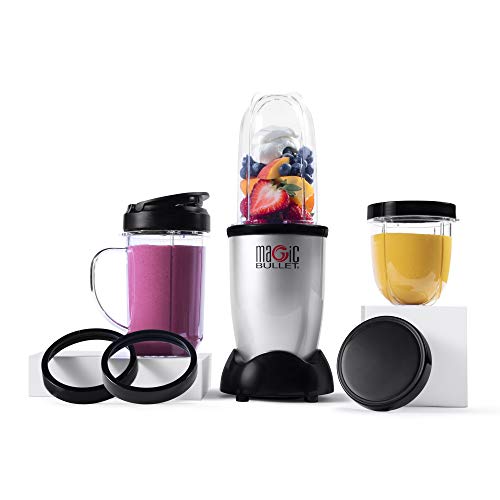 This is a delicious smoothie and one that we make repeatedly in our house.
Smoothies for breakfast, all year round!
But because of the delicious frozen fruits we can now buy in our local supermarket, we can drink smoothies all year round.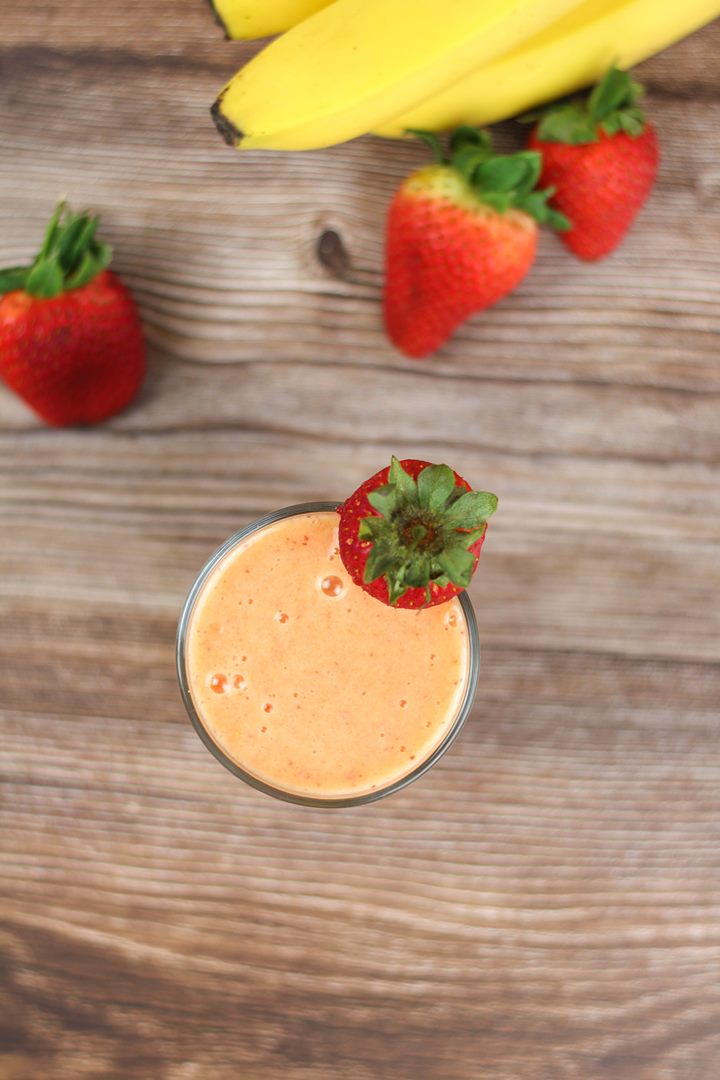 On this site we have many smoothie recipes, like: strawberry and mango smoothie, mango pineapple smoothie, mango apple banana smoothie, frozen mixed fruit smoothie. All using frozen fruits from the Aldi.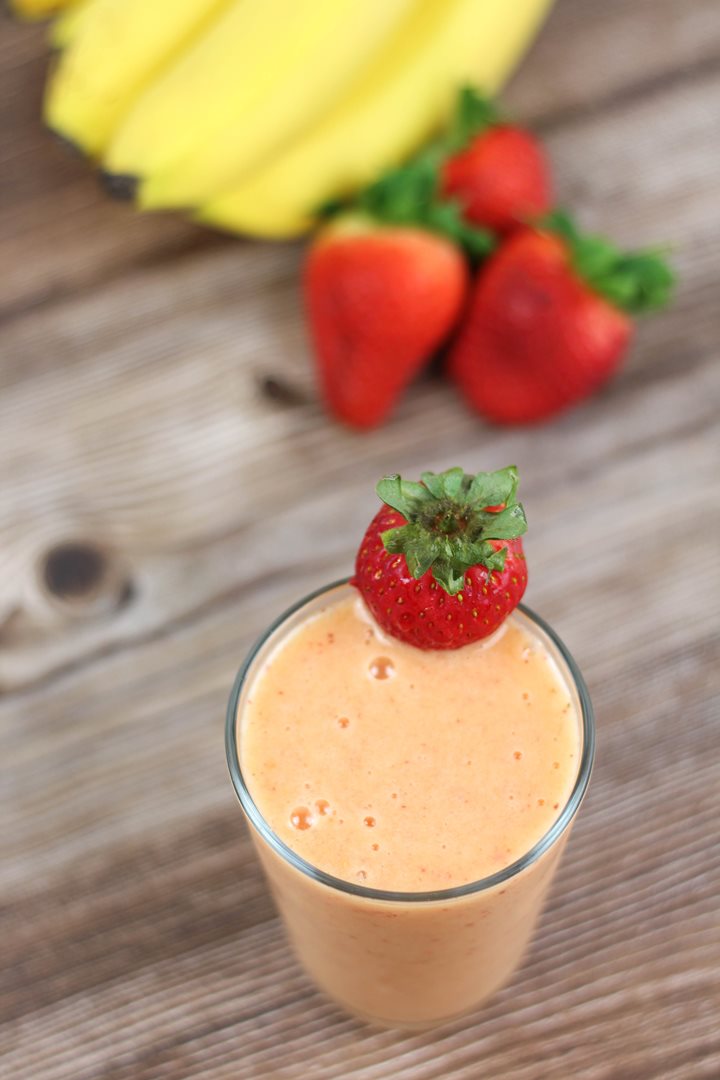 I hope you manage to try some of these smoothie recipes. They are all pretty healthy and super tasty and all can be vegan if you do not use any yoghurt. Let me know how you get on in the comments section below!
How to make a mango strawberry smoothie