Frikadellers – Danish meat balls
My Mum made Frikadellers – Danish meat balls – when we were kids and we would all devour them whilst they were still hot.
She made them at Christmas and would use them as an accompaniment to our Christmas lunch.
We would always get in trouble for eating too many before dinner!
Frikadellen-Fricadille-Frikadellers-Fricadelle?
We used to call them fricadillas in our house. In Germany you may hear the word frikadellen – which means a sort of meat hamburger or meat patty.
It is not quite the same however as this Danish meatball recipe.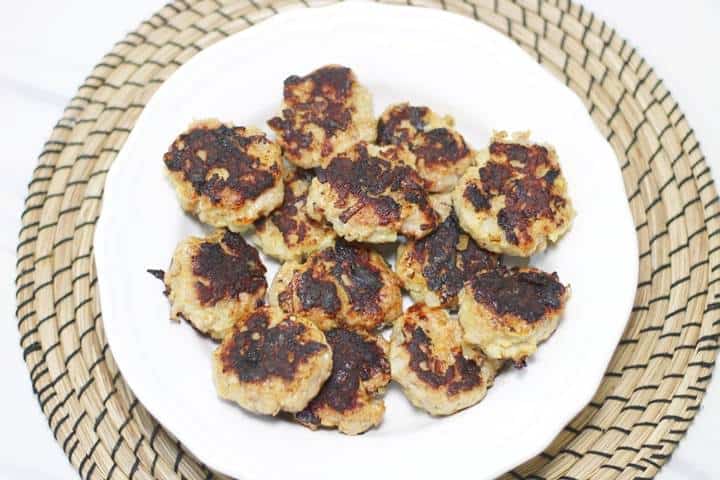 The origin of this pork meatball recipe is Danish. This is pretty understandable, as they love their pork in Denmark.
It is the most commonly used meat in that country. I think this is because they have a lot of pig farming and like to be self-sufficient.
These are effectively Danish meatballs, and not to be confused with Swedish Meatballs.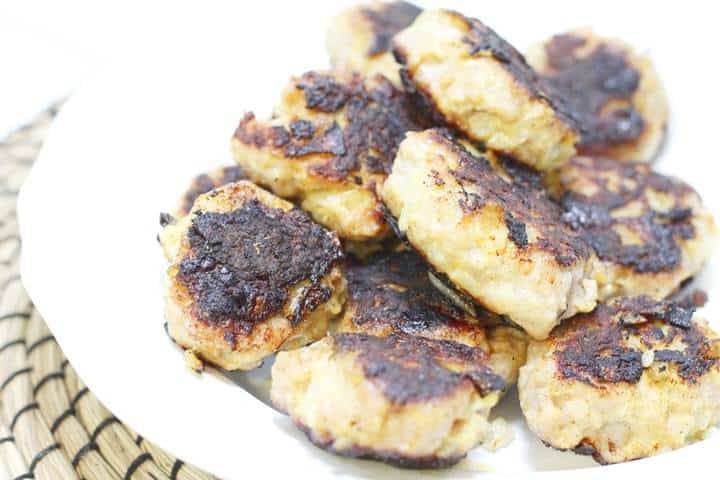 I remember the last time we were in Denmark our hostess made us some delicious pork loin (wrapped in bacon!) for dinner – it was really fantastic.
These meatballs are traditional Danish food and I enjoyed some in Copenhagen in the Heering Restaurant in the Nyhavn in 2016 – very tasty, and a lovely little restaurant.
But the drinks were VERY expensive – a beer was 8 Euros!
You will need to make a large batch as they will disappear in no time, I guarantee! They are great to make for a buffet or for drinks snacks.
You can keep them in the fridge in an airtight box – I think they are better cold.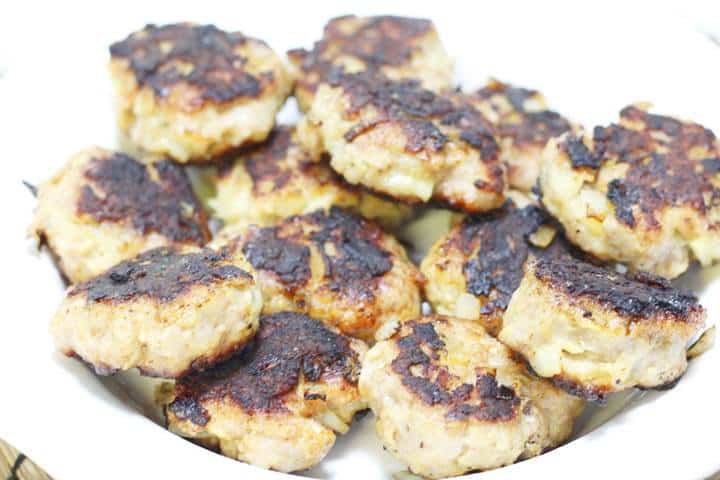 If you cannot find pork sausage meat, you can buy some nice pork sausages and squeeze the meat out by hand. I did this for the ones in the picture.
I hope you enjoy trying them and let me know how you get on!
How to make this Frikadeller Recipe
Click here for some other types of Scandinavian meatballs:
Or maybe you would like to try some spicy Hungarian meatballs?:
Or maybe you need some finger food?