Liver and onions with gravy
Liver and onions with gravy is a typical English dish that has been around for years. However, it is a bit like Marmite – you either love it or you hate it.
Not everyone likes eating liver, but some people are very partial to liver and just love it. It is very personal.
This old fashioned liver and onions recipe will show you how to cook lambs liver, bacon and onions.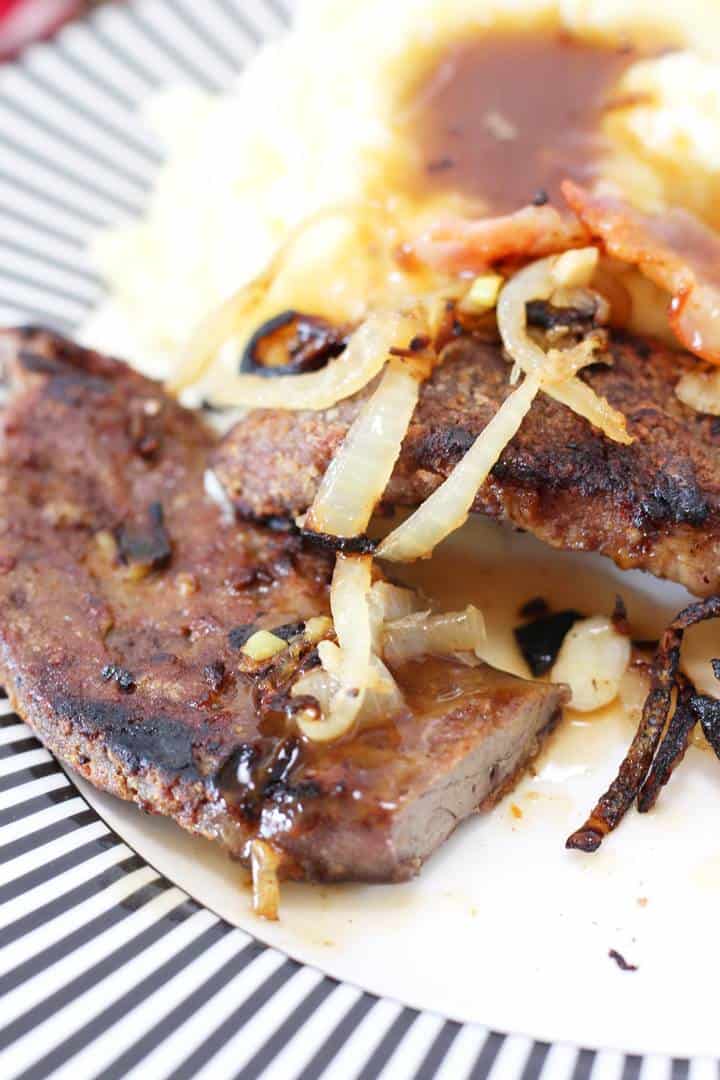 I happen to believe that liver is an acquired taste. This recipe uses lambs liver.
To be perfectly honest, I personally much prefer chicken livers, but I have had some trouble finding those locally.
Certainly, all of these things are subjective and person dependent, so if you have never tried it, GIVE IT A GO!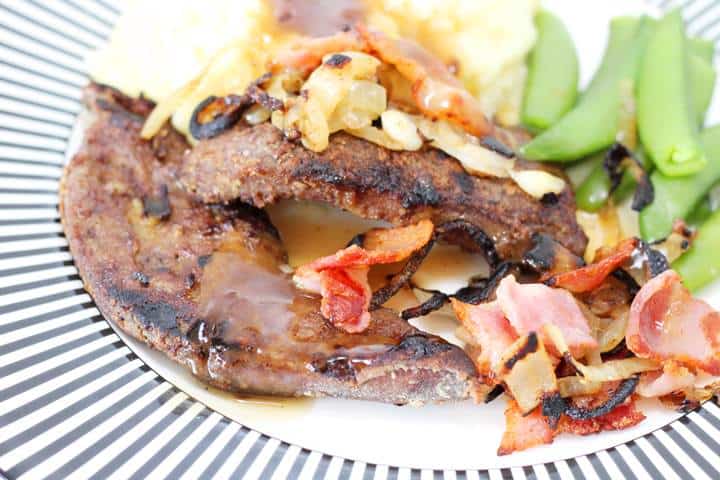 If you are a liver fan the nice thing about this recipe is that it is cheap, quick and easy to make.
And if you are a bit handy you can make it all in one pan.
Soak liver in milk?
If you google around you will find a bit of a discussion on the net about whether or not to soak the liver in milk before cooking it.
Some people say this tenderises the meat and removes some of the blood from the meat and makes it taste better.
Others say it removes good elements from the meat.
I do not know and have not tried it so I will not comment on this, except to say maybe it is another variation to try?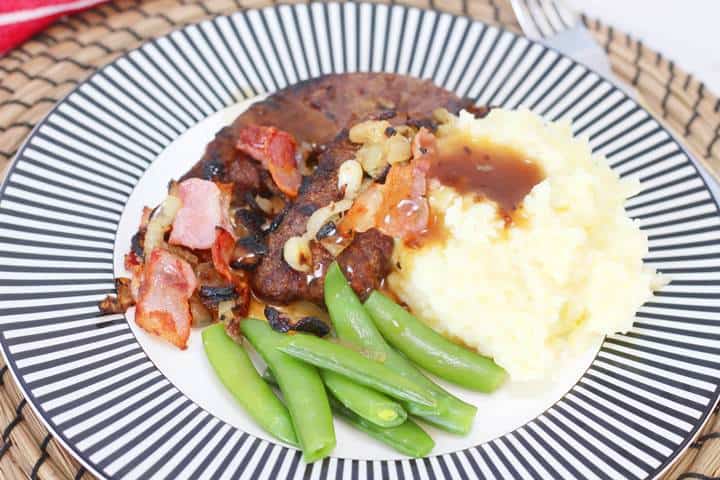 Liver, bacon and onions have always gone well together. In fact, they belong together on a plate, as they complement each other perfectly.
Another of my favourite meals as a kid was chicken livers with bacon and white rice, served up with plenty of Heinz tomato ketchup. I used to love it when my Mum used to dish this up for us.
I recently found some fresh chicken livers on a visit to Cork's English Market, so you can find another link to this recipe at the end of this blogpost.
Serve up this dish together with some parsnip mash and some greens.
How to cook liver and onions
Wikipedia link will tell you more about liver and onions.
This
Serve up with:
This is my personal favourite liver recipe: