Keto Moussaka Recipe
This low carb moussaka recipe is easy to make and tastes delicious, thanks to the added spices and creamy cheesy sauce. The net carbs are so low you can call this a keto moussaka.
Different types of moussaka
There are many countries that have their own variation of moussaka recipes. But most tend to include some sort of minced meat and eggplant or zucchini.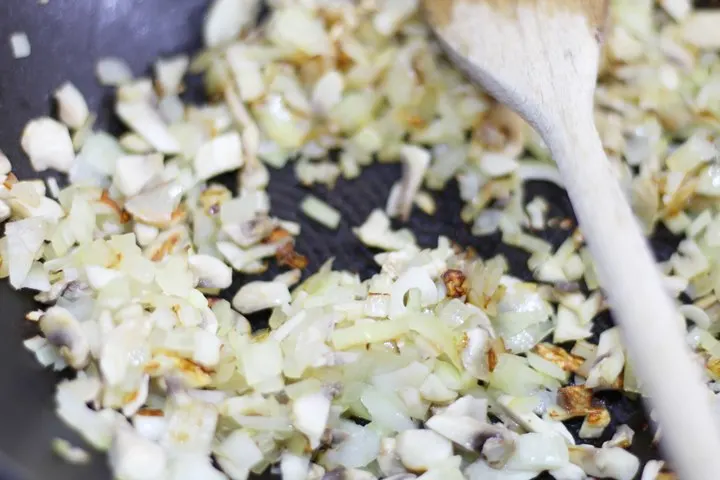 A traditional Greek moussaka recipe often has a milk-based sauce thickened with egg or flour on the top of the meat (normally minced lamb) and sliced eggplant.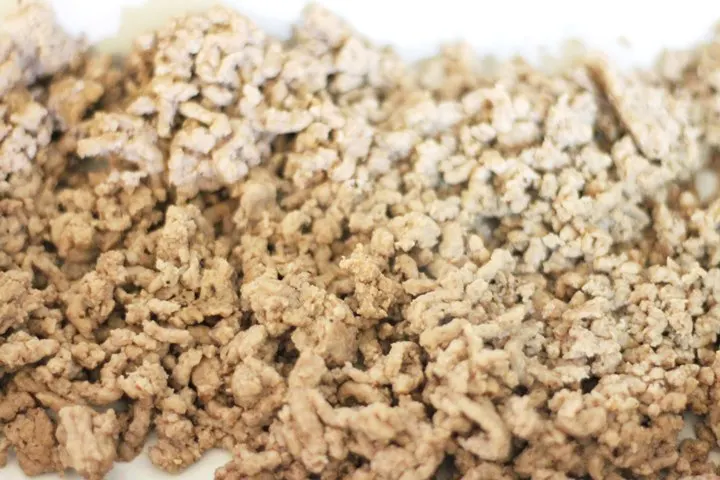 In a Turkish moussaka recipe, the eggplant is fried and served in the meat and tomato sauce. Sometimes peppers or zucchini may be used.
In other countries, potatoes may replace eggplant and the meat may be ground beef or pork instead of lamb.
Low carb Moussaka recipe
My keto moussaka recipe is a bit of a mixture of the above. It has a Keto Béchamel sauce (nice and cheesy) mixed in with the lamb minced meat, with the sliced eggplant on top.
This keeps the spice taste in the meat during cooking in the oven and gives a lovely creamy meat sauce.
As we are using a gluten free Béchamel sauce it also means that this is a gluten free moussaka recipe, as well as being one of my low carb recipes.
You could include even less carbs by leaving out the onion, but you would be sacrificing some taste I think.
Here you can find some more information about the relationship between carbs and vegetables. According to Nutritionix this recipe has ZERO net carbs?!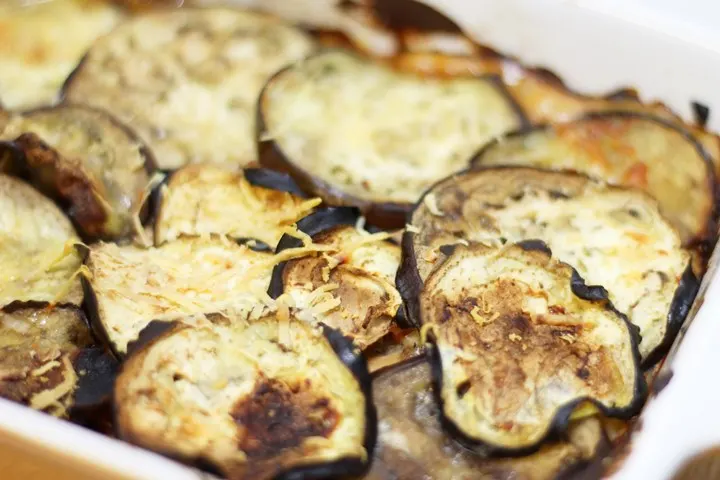 So no this is not an authentic Greek moussaka, but it tastes just as good!
This meal is good for meal prep and it tastes even better second time round. Include it in your meal plan for next week!
Please let me know how you get on in the comments section below.
How to make the best keto moussaka
So if you are into Keto, how about trying some of these recipes?: