Irish Sausage Rolls
This recipe is a twist on a traditional Irish sausage roll recipe. It is made with some traditional Irish sausage meat with a few extra ingredients.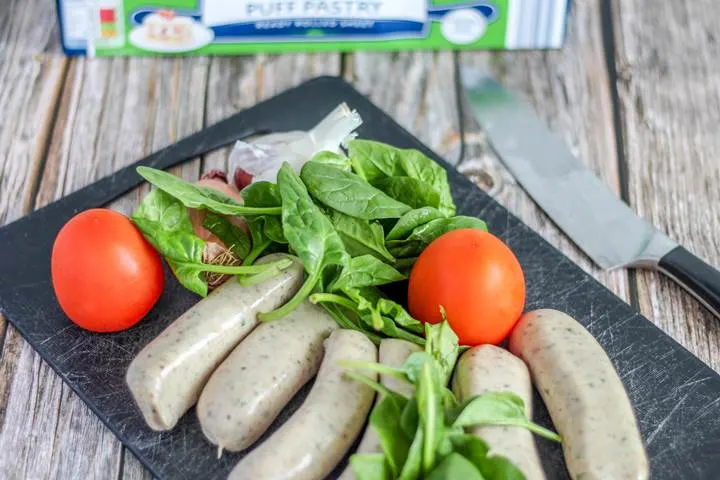 I was experimenting a little bit with size and shapes when I made these which is why my photos are not that brilliant, but believe me, the results were great and everything went while it was still hot!
Traditional Sausage Rolls Recipe
Authentic Irish sausage rolls have a nice light puff pastry around tasty herby sausage meat.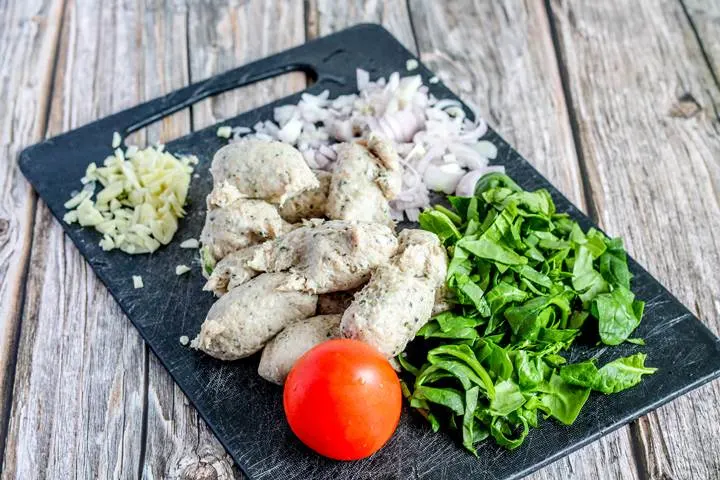 In this recipe for Irish Sausage Rolls the ingredients are based on some pork sausage meat (80% ground pork) from traditional Irish sausages.
I used some spring onion and black pepper-flavoured sausages from Aldi that are just delicious. They already include some spices so you do not have to add much of your own. I squeezed the sausage meat from the sausages by hand.
I used the same type of sausages in my hot sausage sandwich and cold sausage sandwich recipes. They are sooo good 😊!
Real Irish sausage rolls in Ireland often vary in the fillings they use. Sometimes you may find a black pudding or pork and apple-flavoured sausage roll, depending on where you are. They may also be served up with a relish of some sort. The Armada hotel at Spanish Point in County Clare serves up a particularly good sausage roll in the summer months, that my wife loves.
One of our favourite local cafes, Coffee Rush drive through, in Lissycasey, also makes a super sausage roll with black pudding.
In this sausage roll recipe, I have also added some garlic, tomato, spinach and mustard to spice them up a bit and add something different.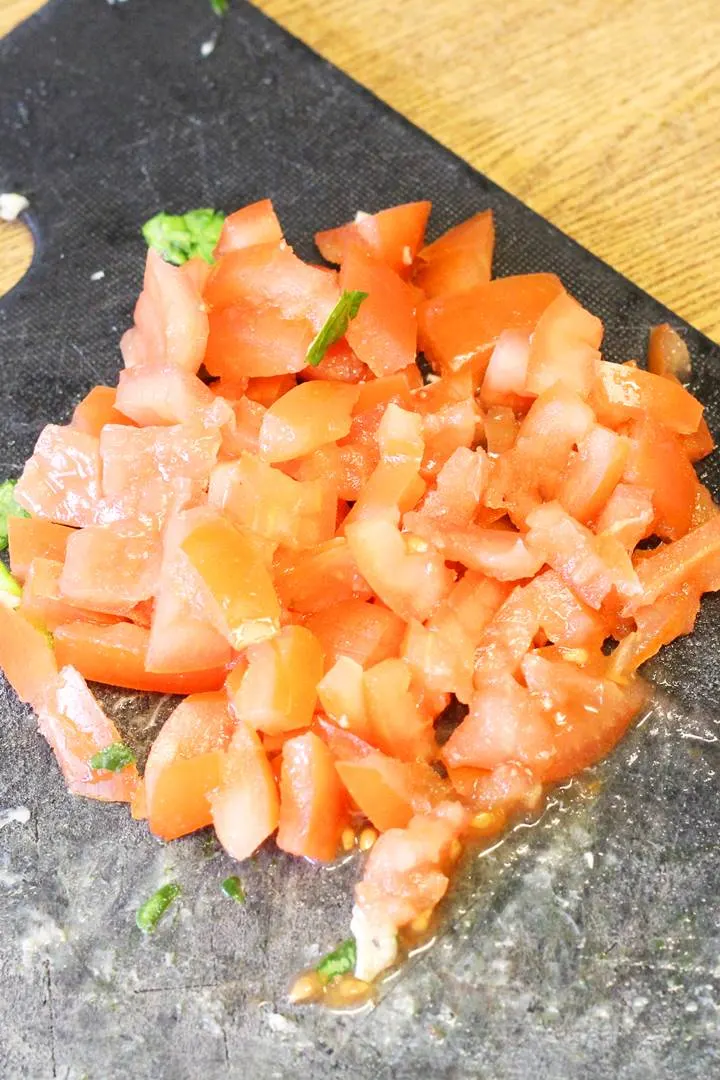 You could of course also add some herbs of choice, but I chose not to as the sausage meat was actually tasty enough on its own.
Shillelagh Irish Pub in the Hague
When I lived in the Netherlands I used to go often to visit the Shillelagh Irish Pub in the Java Street, den Haag, on a Saturday afternoon.
The primary reason was that they always covered the Six Nations and other international rugby matches and the pub would fill with ex-pats, and a great atmosphere. Especially on St. Patrick's day!
The secondary reason was that they would serve up delicious homemade snacks at half-time.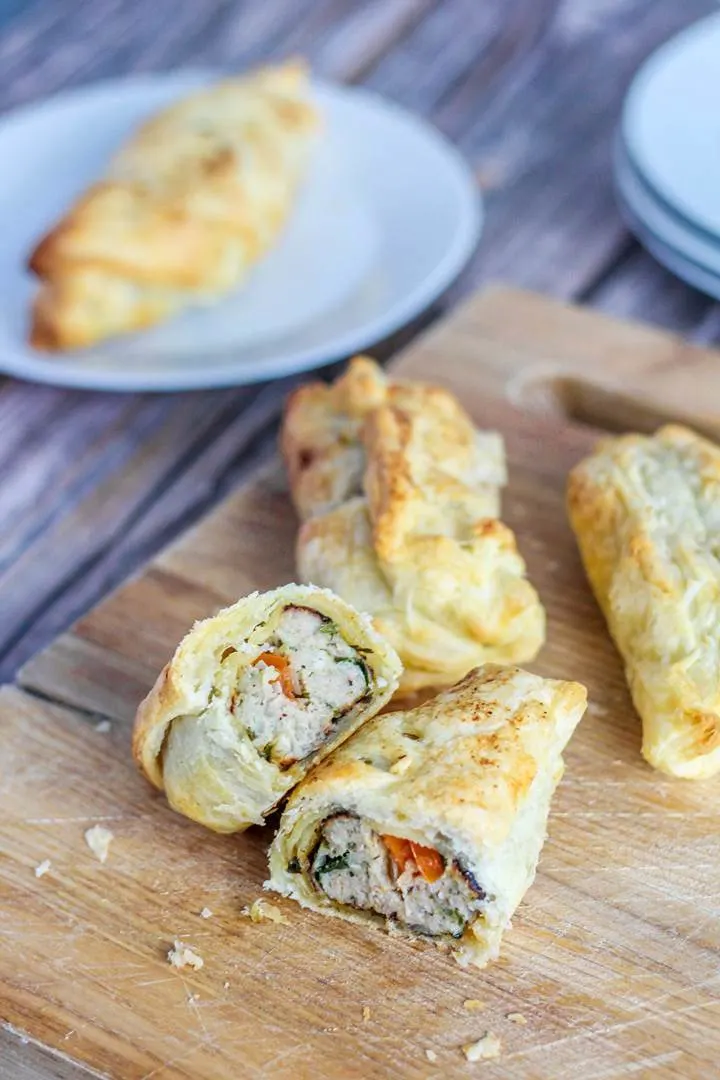 One of these were the homemade sausage rolls, hot from the oven, that were just what the doctor had ordered after a few nice pints of Kilkenney. Great half-time food!
Unfortunately, it seems that the Shillelagh in the Hague is no longer in existence. A shame, as I have spent many happy hours there over the years.
Irish Sausage Roll Recipe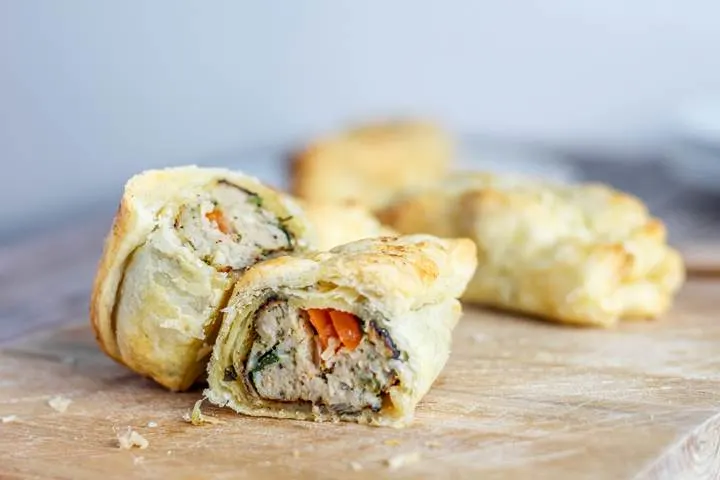 This recipe is not like the one used at the Shillalagh. It is a bit different. But it works and I hope you will try it.
It just depends on having a great sausage meat to use and a nice light puff pastry. They are best eaten hot, but cold is also OK.
If you do try this recipe please let me know how you get on in the comments section below!
Make your own sausage rolls
Some other savoury snacks:
Or some other Irish recipes: