Irish Wheaten Bread
This simple Irish Wheaten Bread recipe shows you how to make your own Irish Soda bread in your own home. It is easy to make and you do not need any special tools or ingredients. It is delicious when you serve it up with some salted butter or with other condiments of your choice.
You will notice when you make it that the dough is very thick and dense, thanks to the buttermilk in the Wheaten bread mix.
What is Irish Wheaten Bread?
There are several Irish bread types. This is one of them.
In the North of Ireland, brown soda bread is commonly known as Wheaten bread.
'Soda' bread is bread made with sodium bicarbonate (baking soda or bicarbonate of soda) as the leavening agent. In Ireland, we make soda bread with white or whole wheat flour, depending on where you are.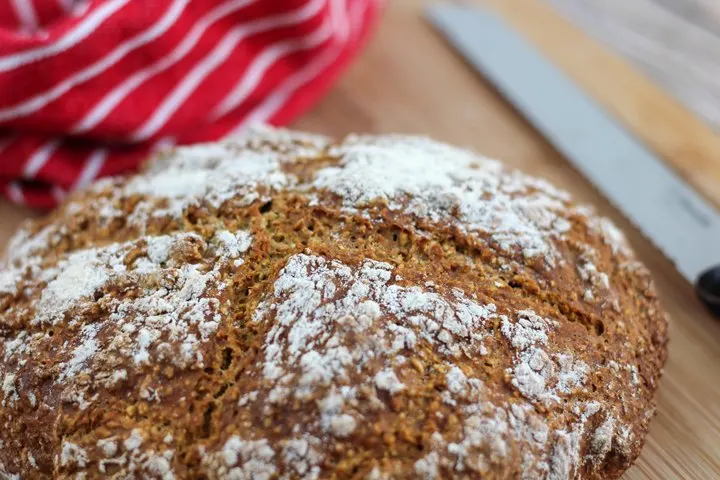 This recipe for Wheaten bread uses a mixture of wholemeal (whole-wheat) flour and all-purpose flour with some zapped rolled oats.
The buttermilk in the recipe gives the bread its soft moist texture. We use baking soda as the leavening agent to create a brown wheaten soda loaf that is just delicious.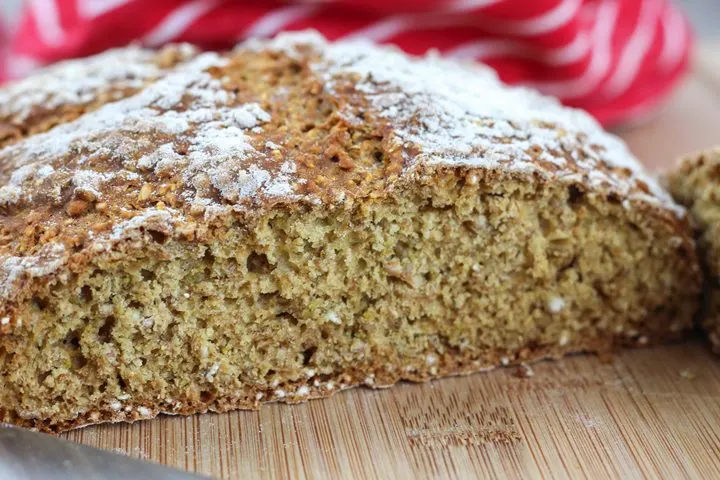 My mum always has wheaten bread or soda bread in the house stashed away in the freezer as it is readily available in the local supermarkets.
Toasted soda bread is always a staple part of our breakfast at my parent's house.
When we lived in the Netherlands it was impossible to obtain soda bread locally, so I used this simple recipe to make it myself.
The result is a bread that is perfect to eat warm as an accompaniment to a bowl of soup, or together with some nice mature cheddar cheese and butter.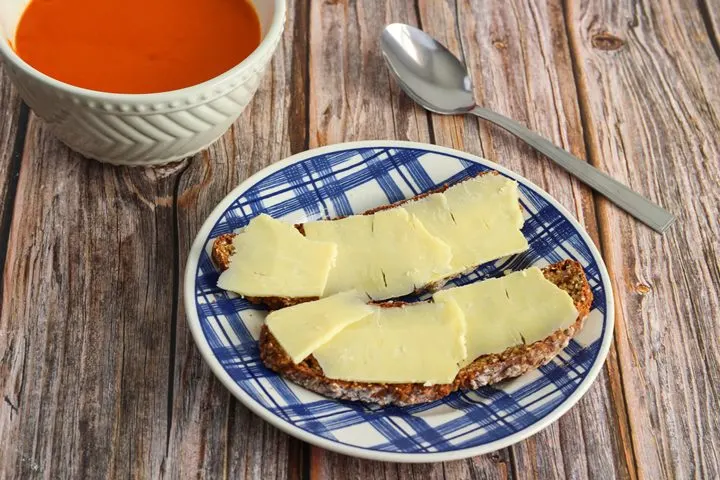 What to serve with your soda bread
If you ever visit Ireland and travel the Wild Atlantic Way, you will find that homemade brown soda bread is ubiquitous. Irish bread is often served up with a full Irish breakfast (an Irish fry) or as an accompaniment to a fish chowder in the pubs and B&B's. It may also be served together with smoked salmon, which still gets caught and smoked locally.
It is also everywhere in the supermarkets so we tend to buy it now rather than make it ourselves. Most of the local supermarkets in Ireland have their own soda bread available, often locally made.
My local Tesco's has 'Sheila's' bread, which we love. This bread is stored frozen and defrosted before putting on the shelves, to prevent wastage, and you can do the same with these loaves.
Irish soda bread is often very crumbly and can make a bit of a mess when you slice it. But this recipe gives a soft bread that tends to stay together when you slice it, as you can see from these photographs.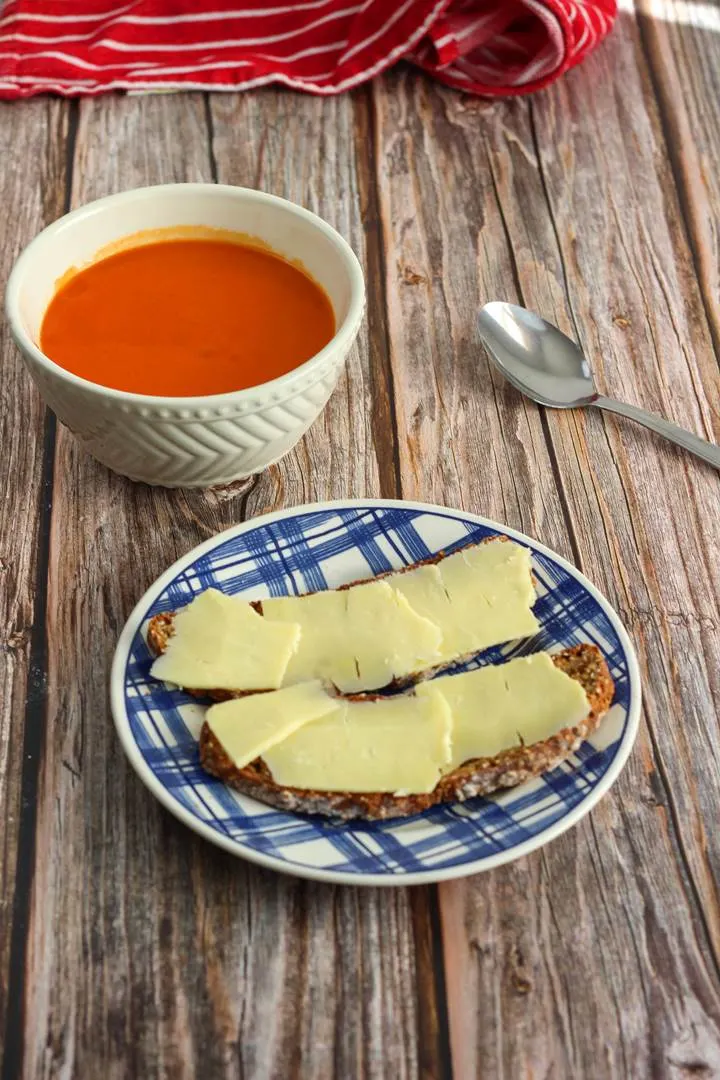 So if you happen to be Irish and missing the Emerald Isle, all you need to do is bake this recipe and serve it up warm or toasted with some salted butter. Maybe with some seafood chowder to go with it? A great Irish treat for your family on St. Patrick's day!
It will remind you of home.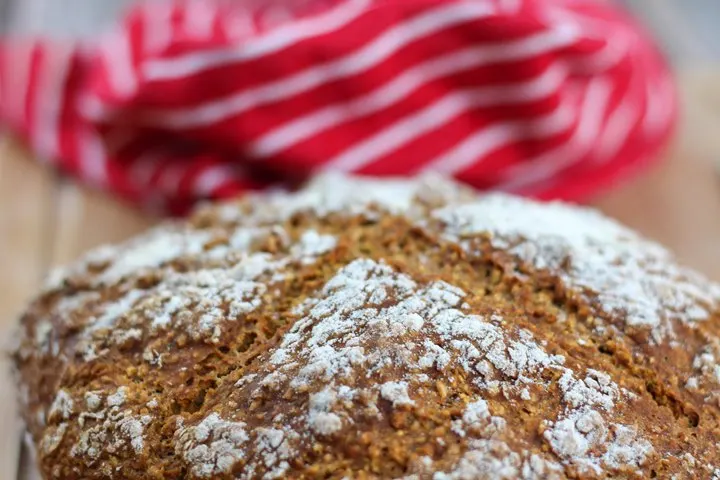 I hope you have fun making this delicious bread. If you do try this recipe, please let me know how you get on in the comments section below!
How to make Wheaten bread