Dutch Christmas Cookies (or Kerstkransjes)
I lived in the Netherlands for about 30 years. One of the best times of the year was, of course, at Christmas time, when my favourite 'Kerstkransjes' were sold in Albert Hein and the other shops.
For some reason, these delicious Dutch Christmas Cookies are only sold there around Christmas time. But I think they are so good they should really be available all year-round.
So for those of you who cannot live without them, here is a tasty dutch cookie recipe for 'Kerstkransjes' so you can make them yourself at home.
What are Kerstkransjes?
A Kerstkransje in Dutch means a little (je) Christmas (Kerst) wreath (krans). These Dutch biscuits are supposed to look like a Christmas wreath of holly, say, that you would hang on your front door at Christmas time. They are a very typical Dutch Christmas snack.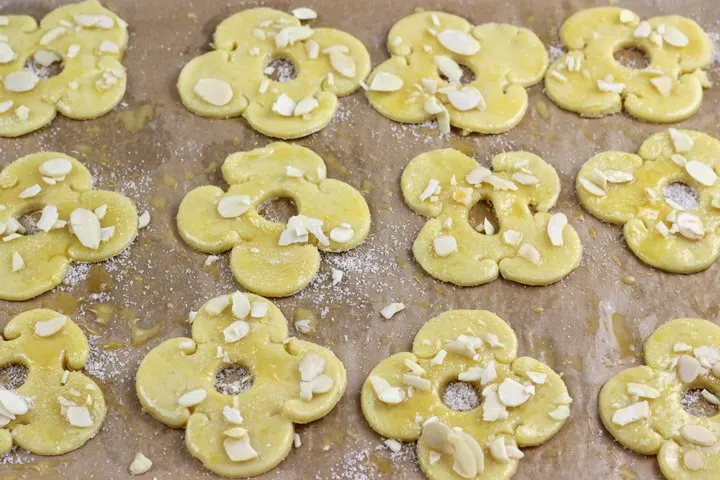 Traditionally these Xmas biscuits hang in the tree at Christmas time, but beware if you do this as they will go stale quite quickly, so only hang them on the day when you intend to eat them.
Nice for the kids though – I bet they do not last very long!
Try and use a flower-shaped cookie cutter like the one shown below to get the proper shape (mine was more clover shaped!)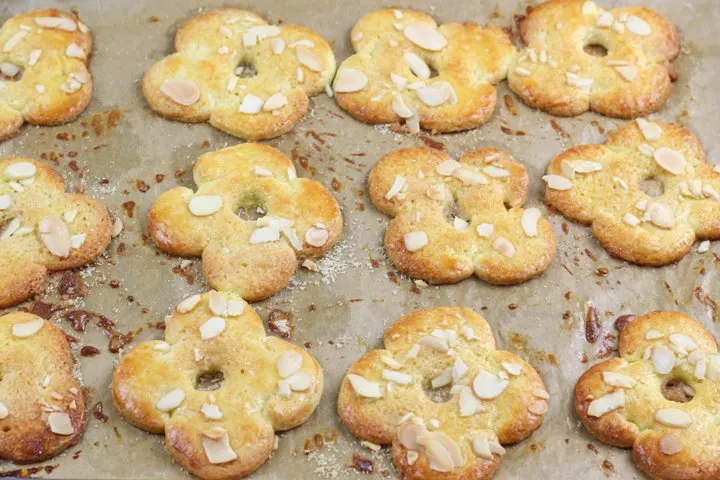 Typical Dutch Christmas Food
Kerstkransjes are not to be confused with a Kerstkrans, which is another Dutch Christmas delicacy of a circular shape.
The Kerstkrans is in fact a flaky puff pastry that contains almond paste (or amandelspijs). They are also available in a straight shape and are known then as a banketstaaf. These are really tasty and well worth trying if you like almonds.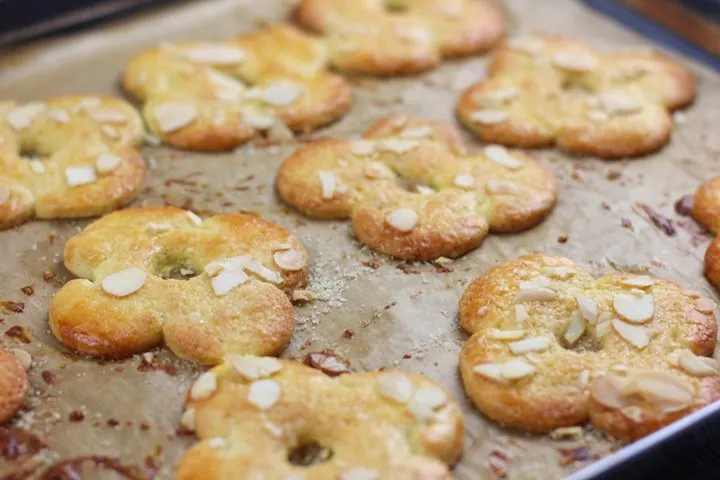 If you are in the Netherlands at the end of the year it normally feels a bit like one long party from November through to the New Year.
First of all, you have Sinterklaas who arrives in NL from Spain around the middle of November until the 5th December, bearing gifts of chocolate letters and kruidnoten (small ginger cookies) for the kids.
On the 5th December presents are handed out between family and friends in the evening when Sinterklaas is celebrated. This tends to be a bigger celebration in many families than Christmas. (Many prefer to celebrate Sinterklaas instead of Christmas.) Otherwise, the kids tend to get spoilt too much!
Then around Christmas time, you have other special foods like a Kerststol. This is a type of bread with currents and raisins and is filled again with almond paste. This is certainly another Dutch favourite.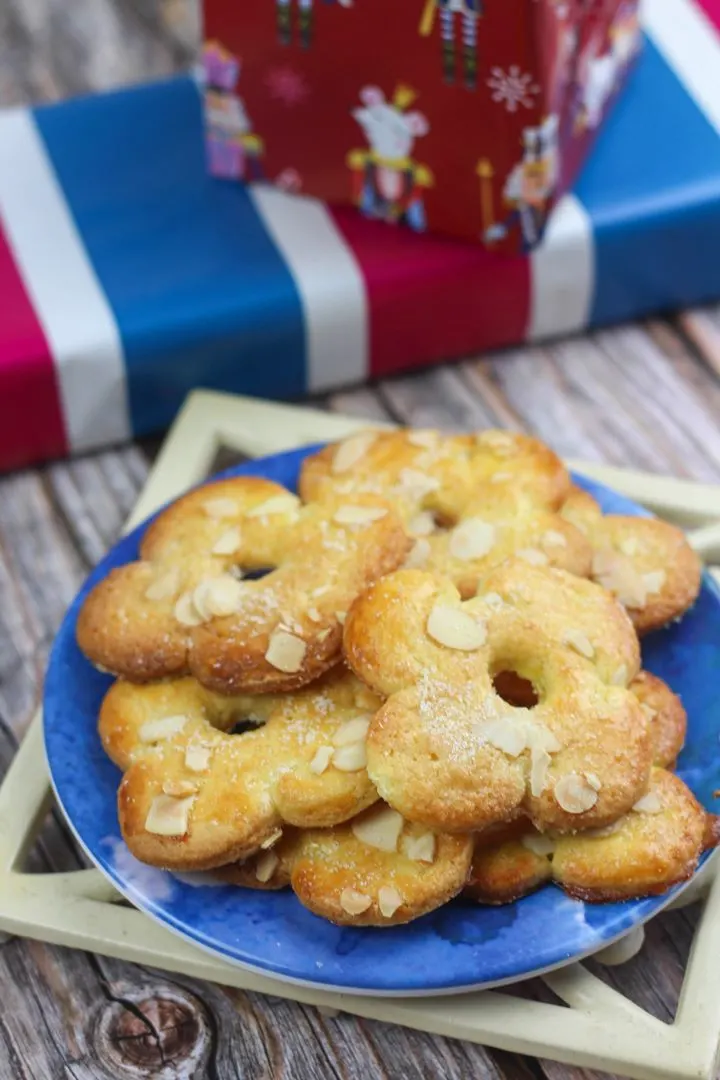 At New Year everyone makes their own oliebollen, which are balls of deep-fried dough sprinkled with icing sugar and served warm. Absolutely delicious! I need to get a recipe for these on my site at some point!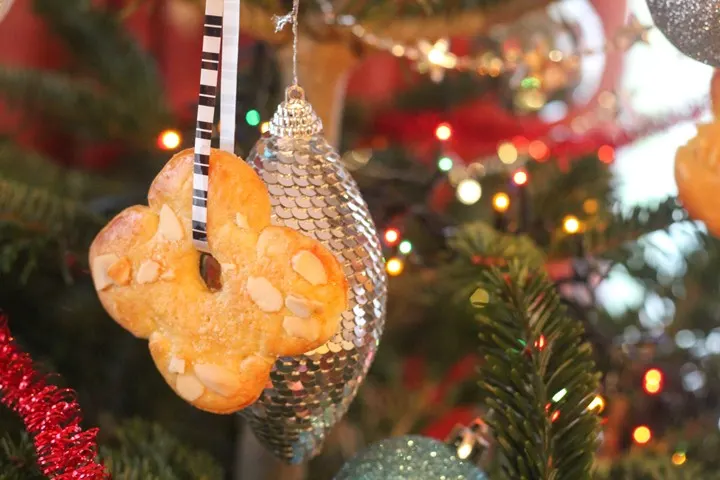 I hope you get to try this Dutch cookies recipe yourself. If you do, please let me know how you get on in the comments section below!
Enjoy!
How to make Kerstkransjes
Some other recipes to try at Xmas: