Baked Mac and Cheese with Bacon and Breadcrumbs
There is no comfort food more easy to make at home than homemade macaroni cheese, or 'mac and cheese', or even just 'mac n cheese' as it is called in different places!
This is my baked mac and cheese with bacon recipe.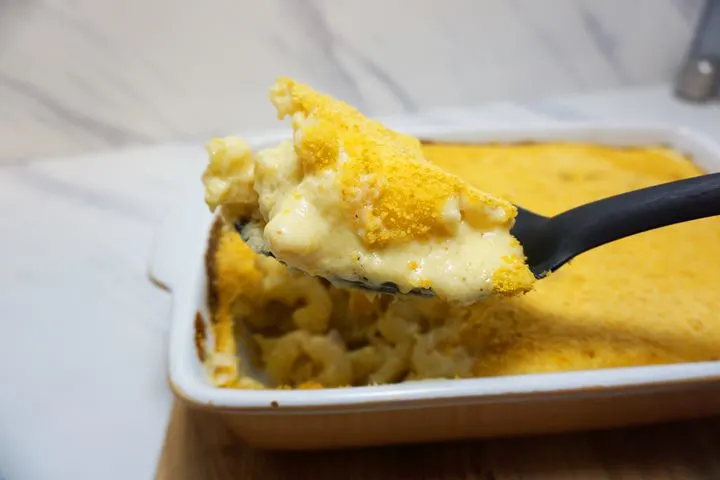 This variation includes bacon and eggs, though I am not suggesting you eat this for breakfast! I had some eggs yolks leftover from some baking and decided to add to the sauce, to give it some more richness.
And we all know that bacon and cheese belong together. It worked out quite well I do think.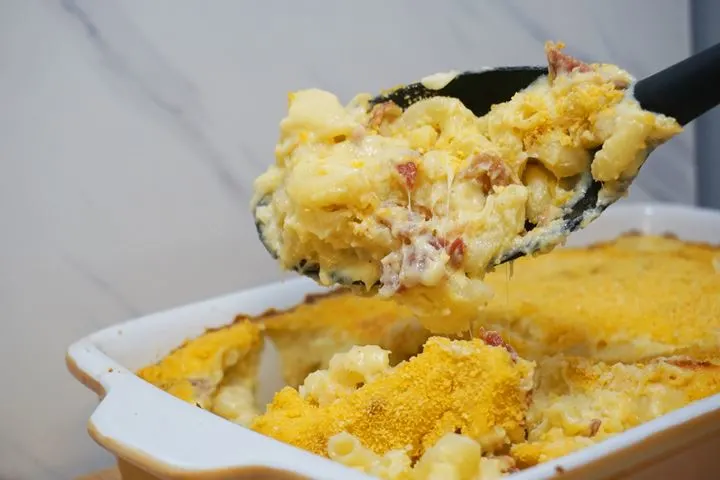 Origins of Macaroni cheese
Would you believe that the origins are English? Apparently this is the case. It was not what I was expecting when I went to research it.
I had always believed it was an American invention. Certainly, I suppose Americans eat more of it than us Brits these days.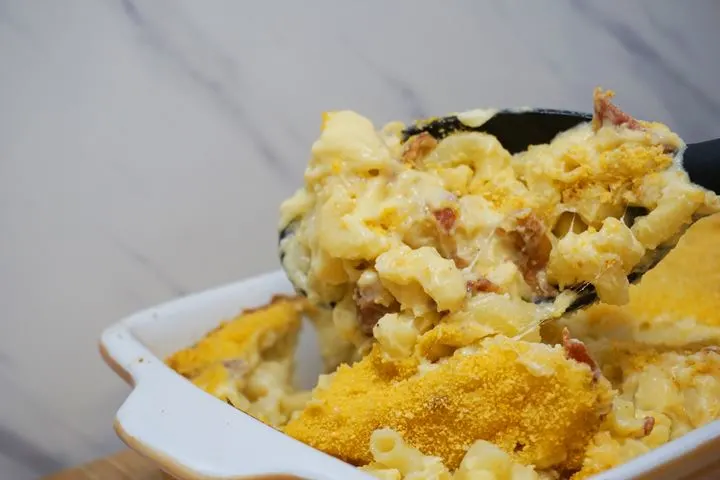 But thinking about it, I do remember this being one of my less favourite meals as a kid at home. I think I was not so keen because of the lack of variation in taste.
You can, of course, alter the taste a lot by the choice of cheese you use. Now, of course, I think it is great!
Variations to the dish
What is the best cheese for mac n cheese? I have used grated cheddar and mozzarella, because that is what I bought pre-shredded in the store.
But of course, you could use a sharp cheddar cheese, or top it off with some parmesan cheese.
Or maybe even a tasty blue cheese would go well to add some more flavour to the dish.
I like adding the bacon as I think it belongs in there and the breadcrumbs just give it a nice crispy topping. You could also add some cream to the sauce if you want.
I hope you enjoy trying this version of bacon mac and cheese, and let me know how I can make it better in the comments section below!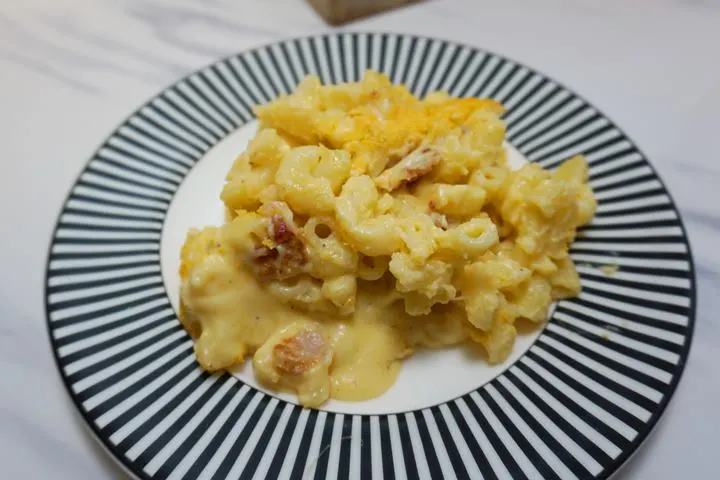 How to make baked mac and cheese with bacon