Mango Apple Strawberry Smoothie
This easy healthy mango apple strawberry smoothie recipe is yet another great smoothie way to start your day.
This recipe is simple to make and ready in about a minute.
I have used frozen mango and frozen strawberries (from Aldi) and a fresh apple in this recipe. Greek-style yoghurt is optional and makes it taste a bit creamier.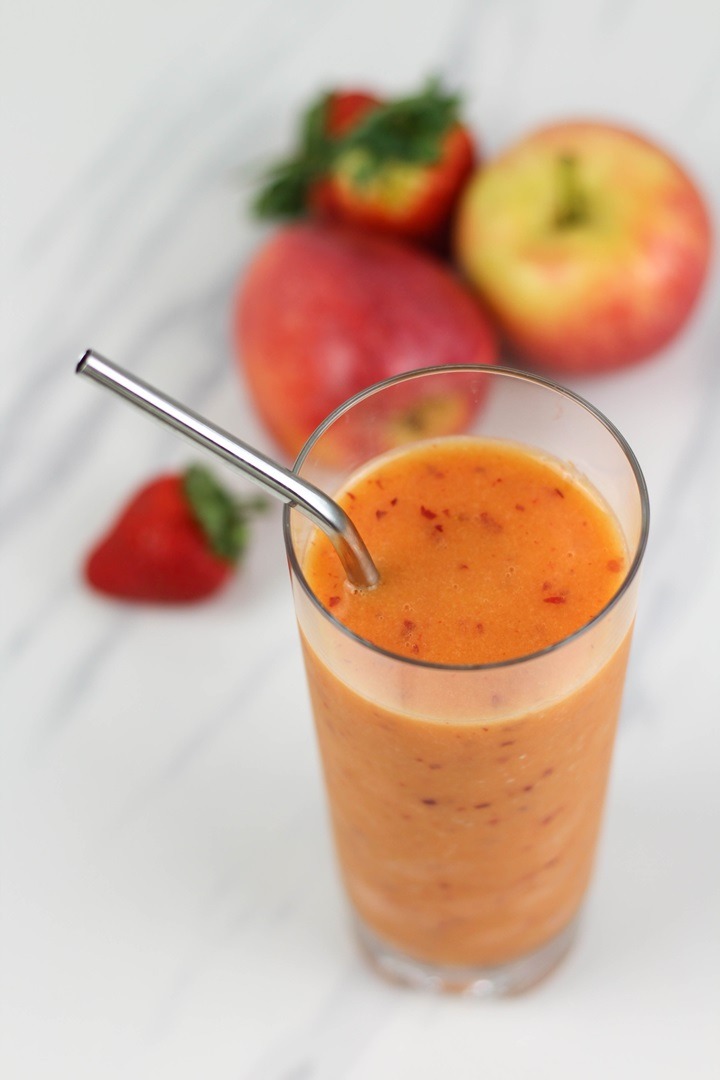 But of course, you can also use fresh strawberries and mango if you have it available. Or you can leave out the dairy and keep it a vegan smoothie if you prefer. Either way, it tastes delicious.
The tropical mango taste is always delicious in a smoothie and we use frozen mango in many of our home made smoothie recipes.
Have a look at these ones: strawberry and mango smoothie, mango pineapple smoothie, mango apple banana smoothie, strawberry mango banana smoothie. All using frozen mango chunks from the Aldi.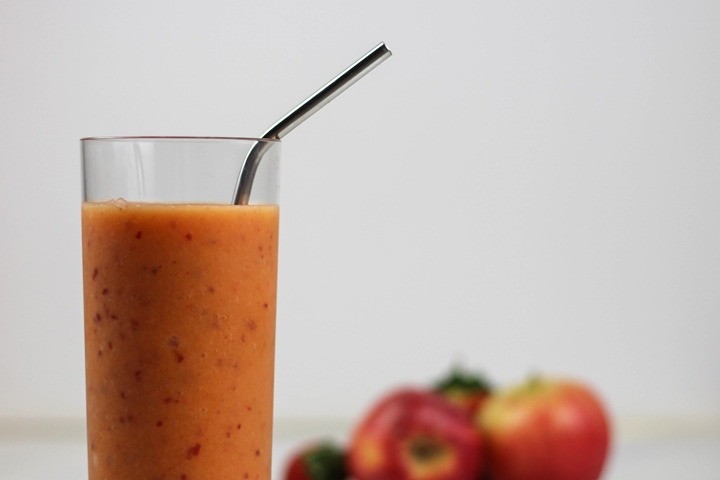 The advantage of using frozen chunks is that the smoothie is already cold when you make it and you do not need to add any ice cubes.
Dairy or non-dairy smoothie?
In this smoothie above, we added some yoghurt and water to make a strawberry mango smoothie with yoghurt. Yoghurt is, of course, an optional extra.
The yoghurt adds a bit of dairy to the smoothie and we love using it just to vary the taste and to add a bit of dairy to the smoothie.
If you are vegan you may not like the thought of this, but then just leave out the yoghurt. It is of course up to you what you wish to consume in your diet.
We also use some of our leftover fruits from the B&B breakfast to make smoothies. The combinations are endless, and most combinations are pretty tasty.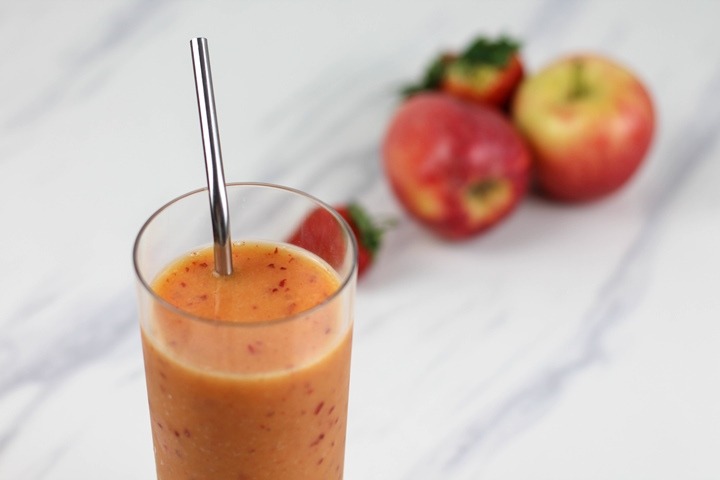 The leftover ingredients in this smoothie are the apples, which we always have available in our breakfast room. But quite often we have bananas which also go great in smoothies.
I hope you enjoy my smoothie recipes; please let me know how you get on!
How to make a strawberry and mango smoothie