Frozen Mixed Fruit Smoothie
This easy and healthy frozen mixed fruit smoothie recipe is another great smoothie way to start your day.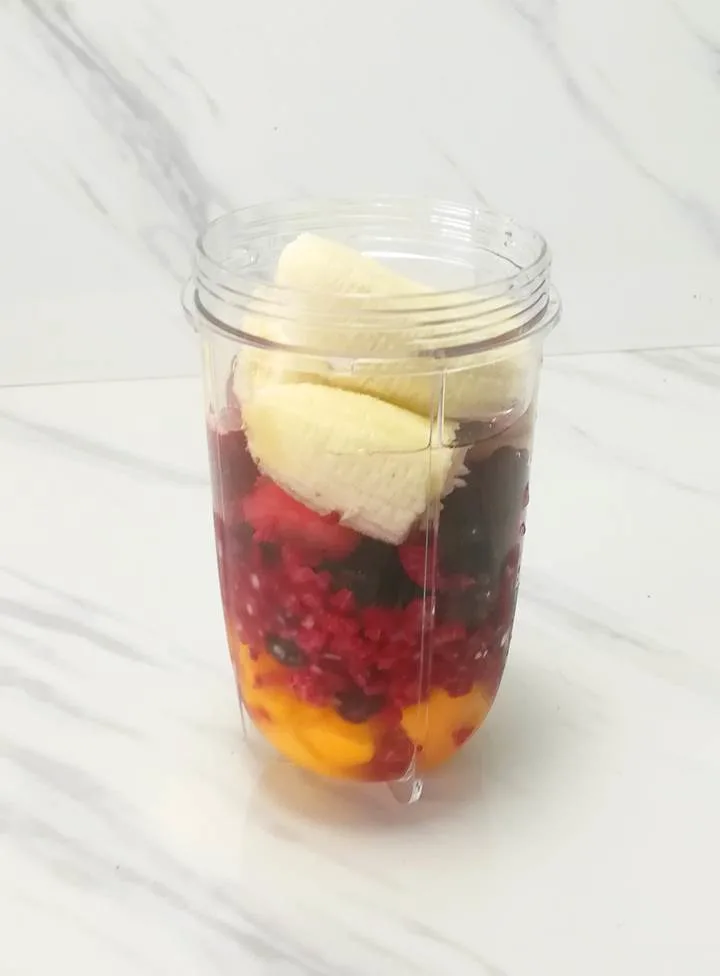 Fruit smoothie recipes are so easy to invent as so many different fruits go so well when you mix them together.
We often use mango in our recipes as it provides the tropical taste and a bit of natural sweetness that you want when you make a smoothie. But of course, you can use almost any healthy fruit (or vegetable) that you have available.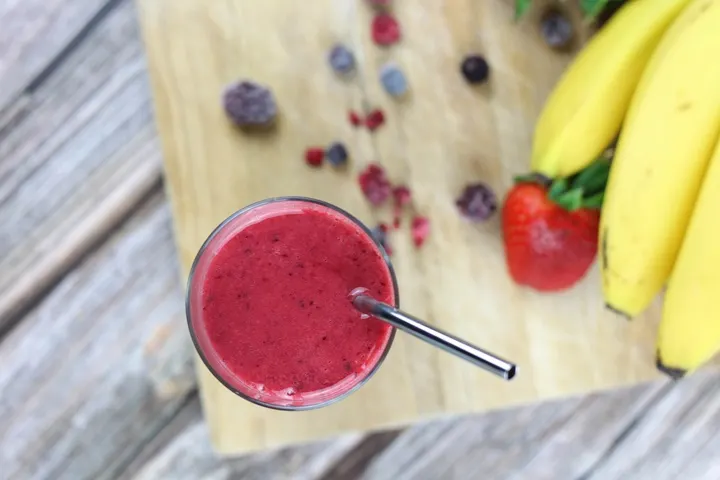 How to make a smoothie with frozen fruit and water
In this frozen fruit smoothie without yoghurt we use frozen mango chunks, frozen mixed summer berries (from Aldi) and a fresh banana. This produces a perfect, brightly coloured cool and tasty mixed fruit smoothie.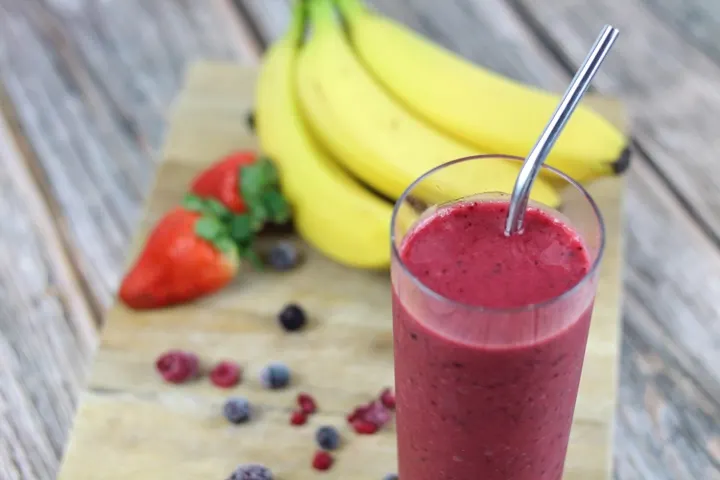 This recipe is as easy to make as all my other smoothie recipes and is ready in about a minute.
But of course, you can always use fresh berries and mango as ingredients if you have them available. Either way, it tastes delicious.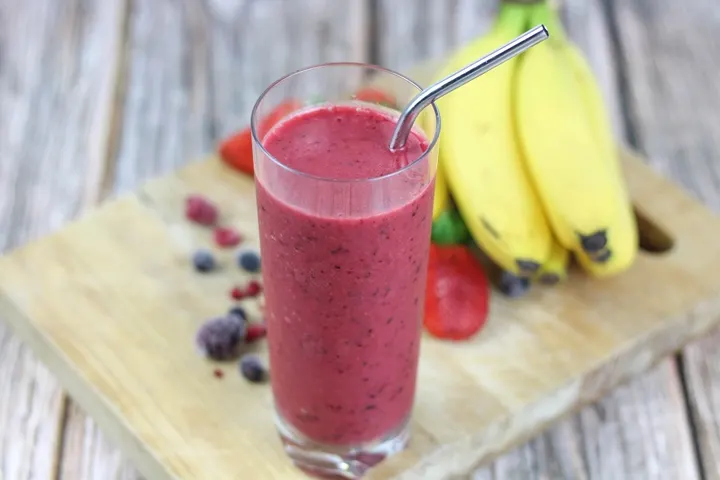 The advantage of using frozen fruit chunks is that the smoothie is already cold when you make it and you do not need to add any ice cubes.
And in this smoothie recipe, we have added just some water. In some of our other recipes we add some fruit juice and water. But in this recipe we just add water. It does not need any other tastes.
And if it is too thick for your liking, just add more water.
Healthy Vegan Smoothie
This mix fruit smoothie is a vegan smoothie as we have left out the yoghurt, which of course you can add in any of my smoothie recipes.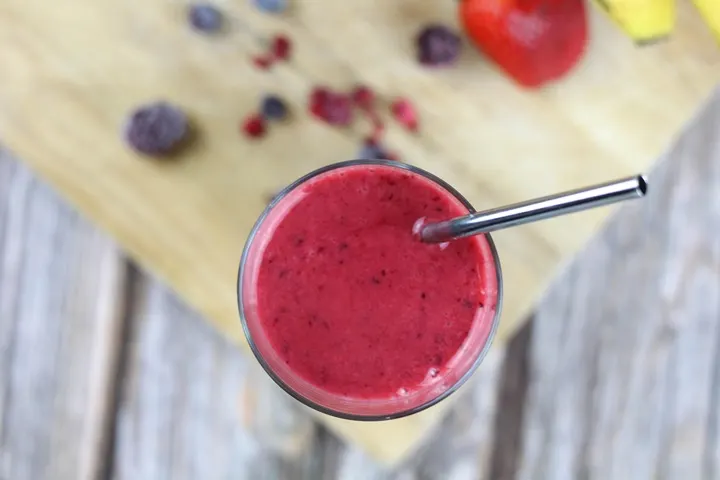 We used to use some of our leftover fruits from the B&B breakfast to make smoothies. The combinations are endless, and most combinations are pretty tasty.
The ingredients leftover in this smoothie is the banana, which we always had available in the breakfast room.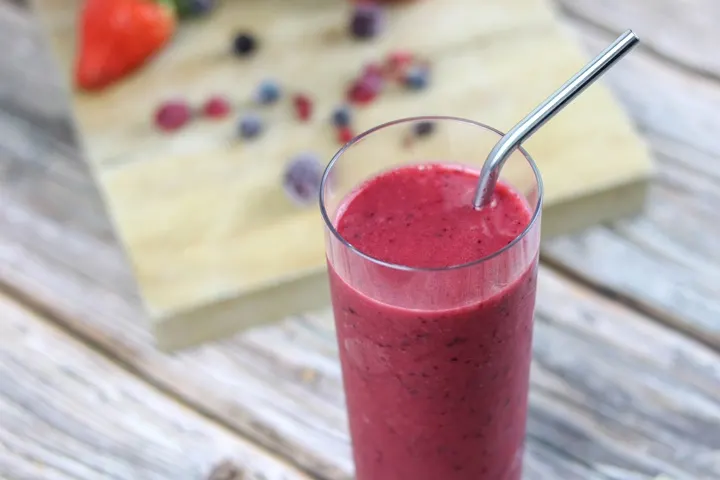 Why don't you just go ahead and experiment with your own smoothie inventions! This summer fruits smoothie is a good way to start.
And use fresh fruits instead if you have them of course. Then just add some ice to cool it down.
Passion fruit, blueberries, raspberries, papaya, grapefruit, oranges, lemons?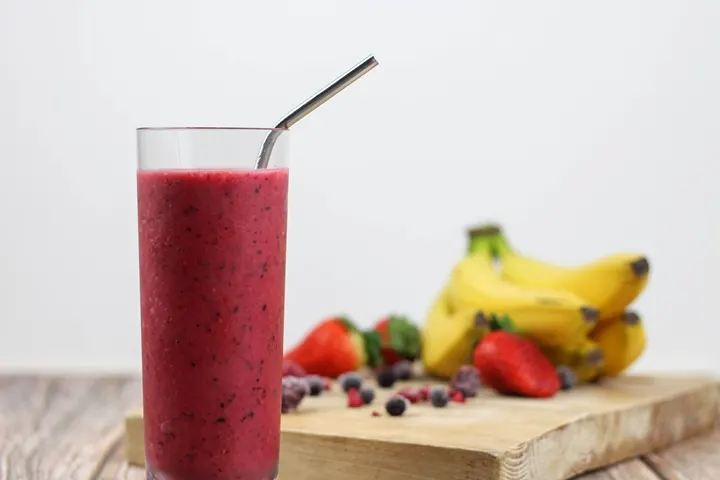 Who knows what else you might want to add? Please let me know how you get on and what you used!
How to make a summer fruits smoothie