Pork Tenderloin Glaze Brown Sugar
This simple recipe is to make a honey, mustard and brown sugar glazed pork loin or pork tenderloin.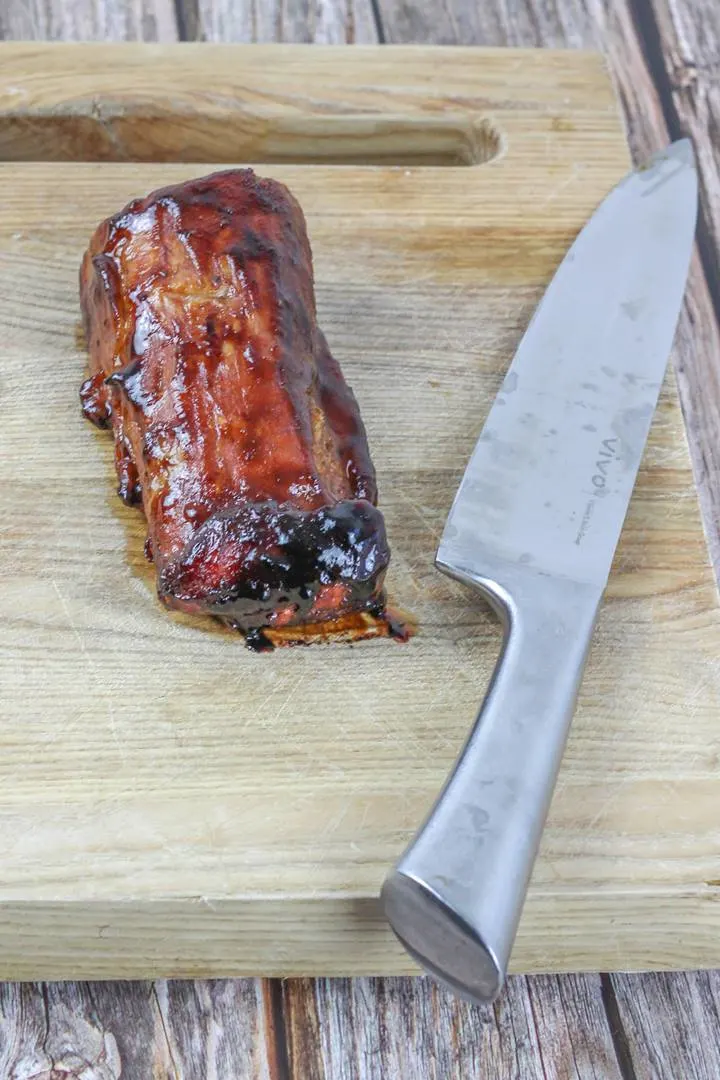 We often buy a nice piece of pork steak here in Ireland as it is easy to cook and we can eat for two days from one large steak.
It is so simple – all you have to do is glaze the pork and put it in the oven. Then serve it up with some roasted vegetables that you put in the oven at the end of the oven cycle and BINGO! you are done!
Nothing could be easier.
Glaze Preparation
The preparation of the glaze is really soooooo easy. It is just a case of mixing the ingredients together and then using them to baste the meat every now and again to ensure it gets covered by the caramelizing glaze mixture.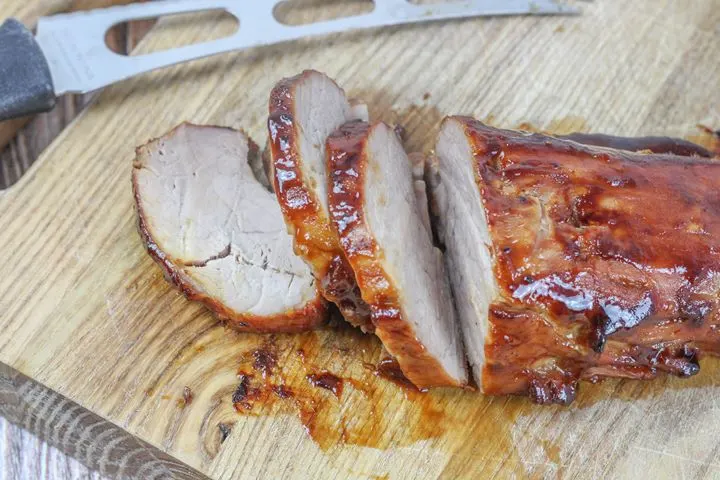 I tend to baste the pork once or twice during the oven cycle, but the more you do it the better the glaze will be.
The advantage of this meal is that because it is so quick to prepare you can still have a simple pork roast dinner during the week which can be on the table in less than an hour, without too much actual time being involved in the preparation.
And if you have an air fryer you can make it even quicker.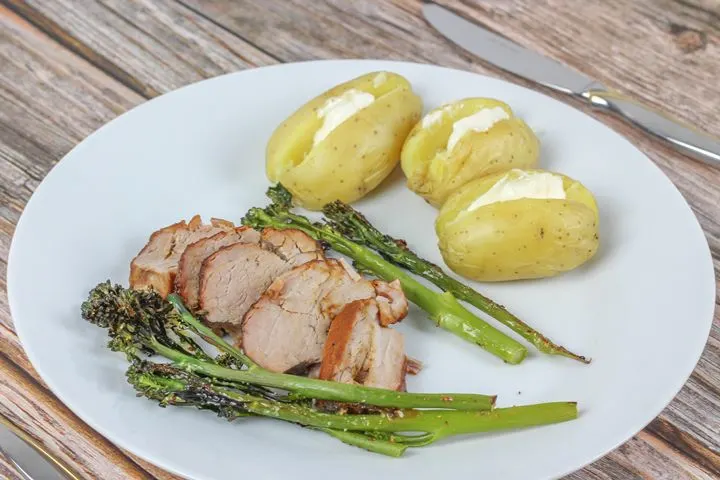 So, prepare your glaze and vegetables, put the meat in the oven, pour a glass of wine and relax while your dinner prepares itself.
Just remember to baste now and again. It really could not be more simple.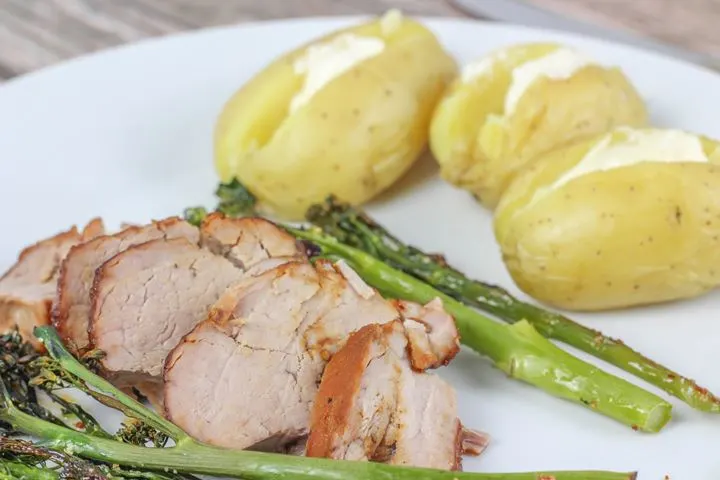 French or English Mustard?
I use a Dijon mustard in the glaze mixture here, but you could also use a stronger English mustard if you prefer and wish to add a bit more kick.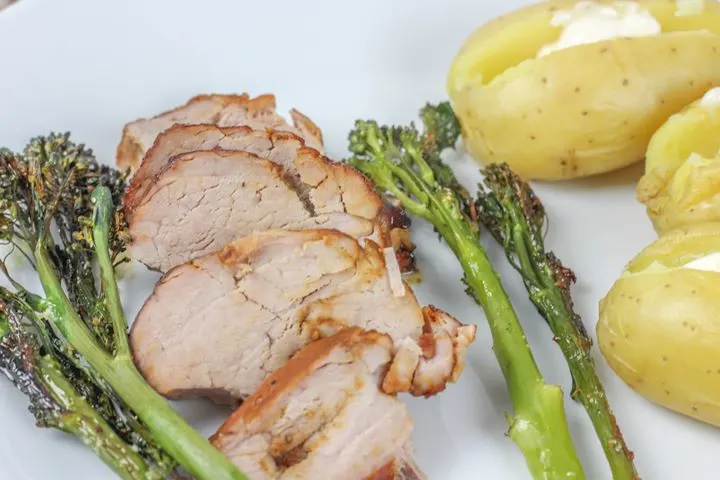 Honey and mustard just goes so well together because of the mix of sweet and heat, and the brown sugar just helps the caramelizing process.
I hope you find this recipe easy to make and please let me know how you get on in the comments section below!
How to make a brown sugar glazed pork roast
If you liked this recipe then you may find this Chinese pork loin recipe tasty:
Or you may wish to cook in the air fryer?
And some ideas of food to accompany a glazed pork tenderloin: