Cinnamon Donuts
There is nothing better than delicious light sweet fluffy sugary cinnamon donuts (doughnut). There are plenty of calories in sugar doughnuts, so if you are trying to lose weight and avoid sugar they are not the best, but boy, do they taste good.

American Donuts
In some countries you have a real donut culture helped by companies like Dunkin' Donuts. The origins of the donut are probably the Dutch 'olykoek' which the Dutch settlers brought with them to New Amsterdam (now New York) at the beginning of the 19th century.
The olibol
The 'olykoek' is now known as the 'olibol' and is still traditionally fried in most houses in the Netherlands around New Year's Eve. At New Year celebrations the Dutch will celebrate the fireworks and midnight with a deliciously unhealthy olibol, or two (they are REALLY good!).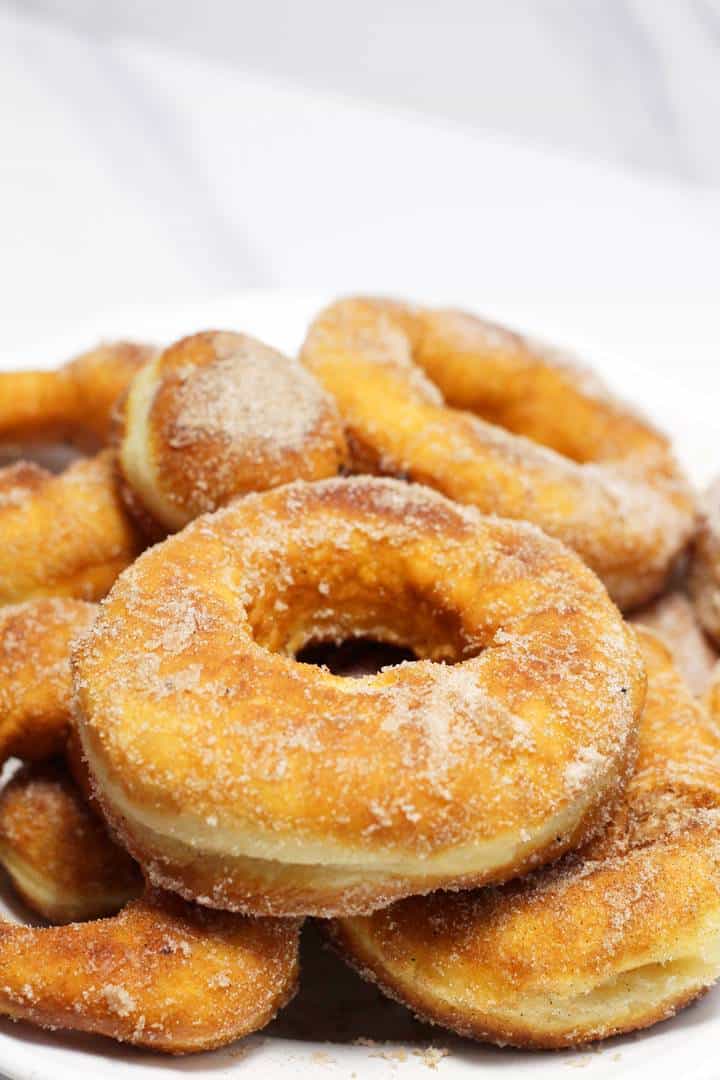 However the rest of the year you will not really see the olibol in Holland. Birthdays are mostly celebrated in the Netherlands with cake or vlaai (a delicious sort of fruit tart).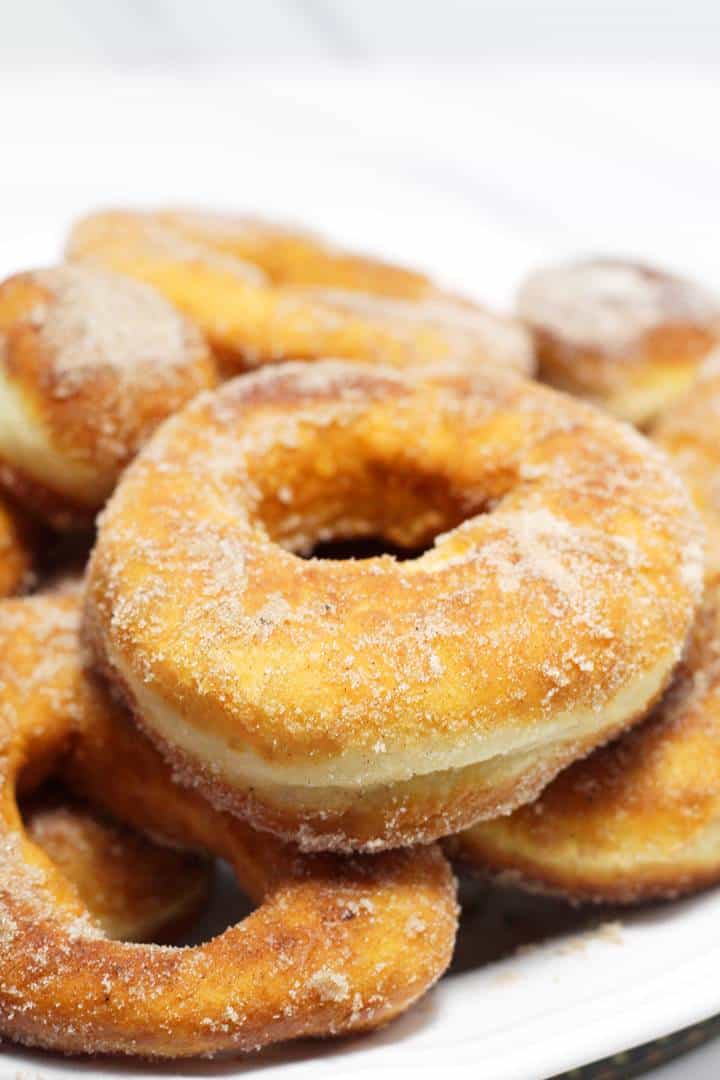 The donut of today tastes very different to an olibol. Olibollen can contain raisons for example, and the dough is different. Donuts tend to have a lighter internal texture. Both are tasty, and both contain significant calories. Donuts are normally dunked in sugar, whereas olibollen are sprinkled with powdered sugar.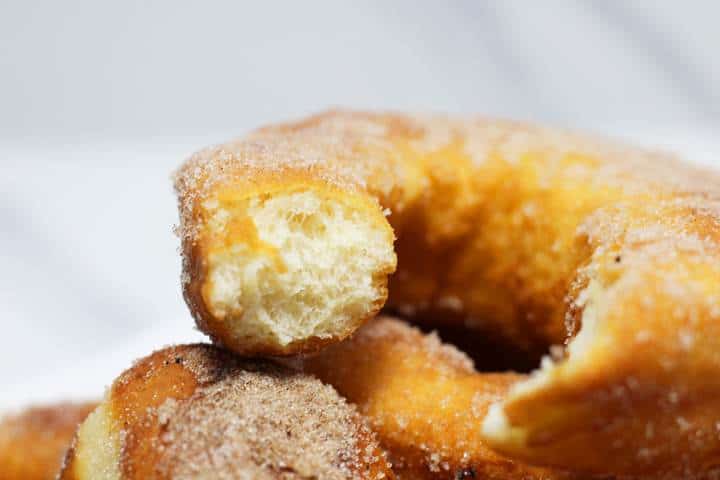 This cinnamon sugar donuts recipe is a deep fried doughnut recipe that will give you delicious fried doughnuts. The shape you cut before you fry them will determine whether you get ring doughnuts or filled doughnuts, so you will need to experiment.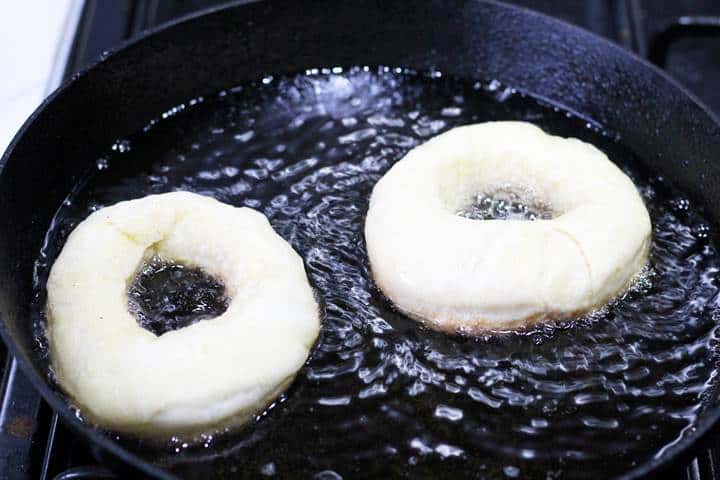 The holes from the ring doughnuts can be fried as well to give you some mini cinnamon sugar donut holes, which look like mini filled donuts.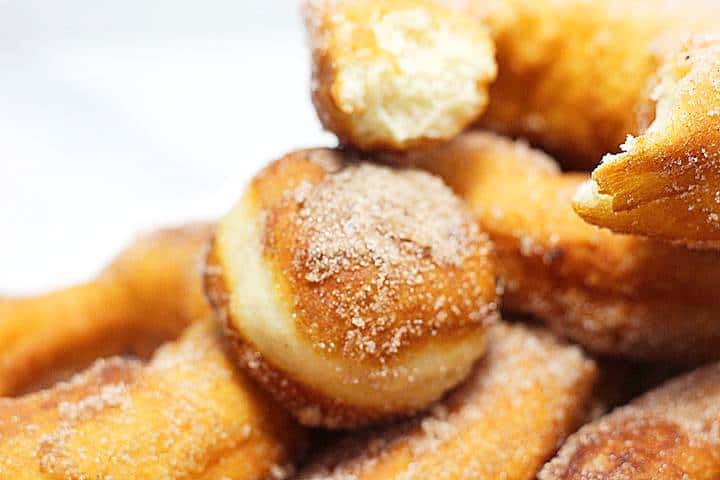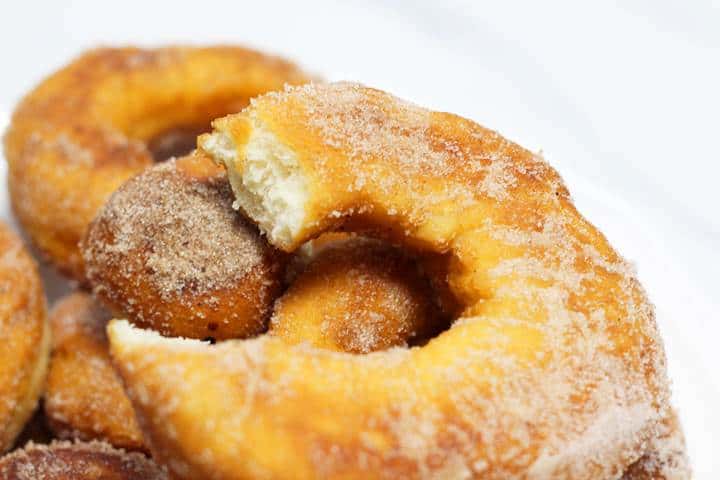 I do not have a doughnut cutter, so I cut with biscuit cutters, which does the trick. However, it does mean my donuts may not be completely symmetrical. Who cares? My daughter does not seem to notice 🙂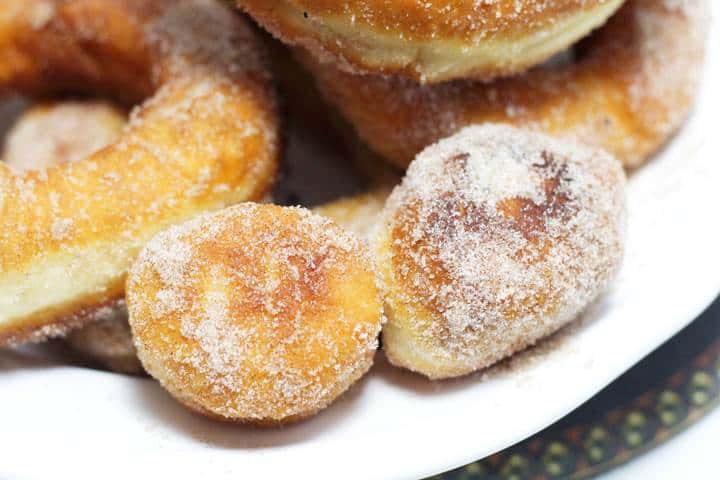 You may wish to fill your doughnuts with custard, jam or Nutella filling. Maybe you would like to glaze them ? It's up to you: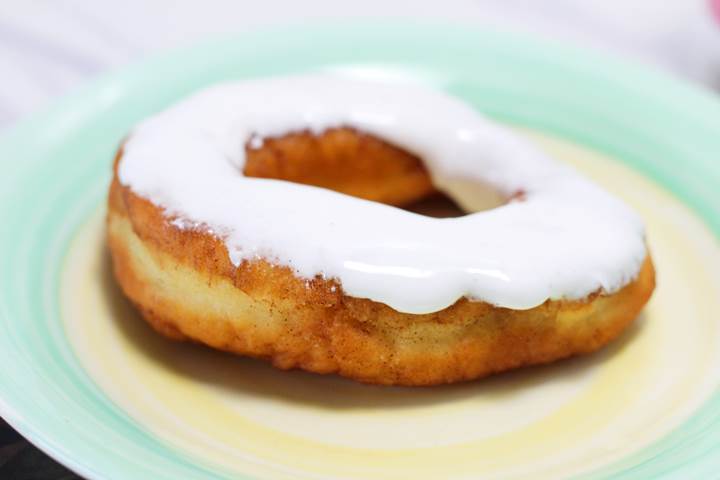 I hope you enjoy making these cinnamon sugar donuts as much as we did. Mine did not last long!
How to make cinnamon sugar doughnuts
If you liked this recipe, you may enjoy these: