Apple and Blackberry Crumble Recipe
Apple and blackberry crumble is one of my wife's favourite crumble recipes. It is great when you can get all the main ingredients from your own garden.
My last house used to have blackberry brambles (actually I should say was a bit overgrown with them!) and I had a nice selection of apple trees. Therefore we could make it throughout the summer months.
In the fall when the blackberries are nice and ripe this is a perfect dessert to make.
In the winter, fresh apples are always available in the supermarket and we can use frozen blackberries, which are fine. This will warm you up beautifully!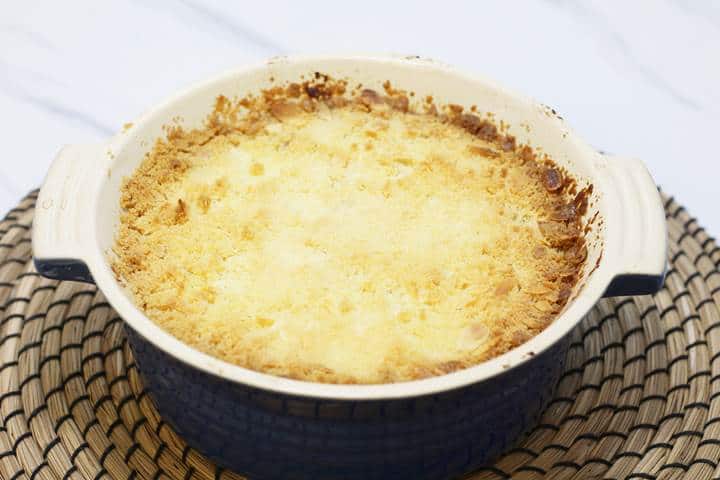 Here I have bought the ingredients I needed (which was actually only the apple, as I had the rest in house).
We have frozen blackberries in the freezer as we often use them to make smoothies for breakfast.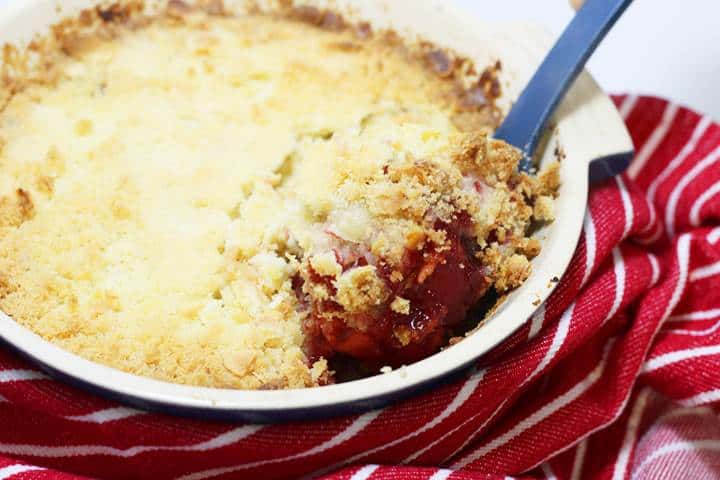 Crumble is great way to serve up fruit as a dessert. You can make all sorts of different flavours, depending on what you have available.
I think this simple apple and blackberry crumble recipe is better than a simple apple crumble recipe as it has the added tartness of the blackberries.
Not only does this improve the taste considerably as it gives it a sweet and sour combination, but it improves the colour no end. Look at this!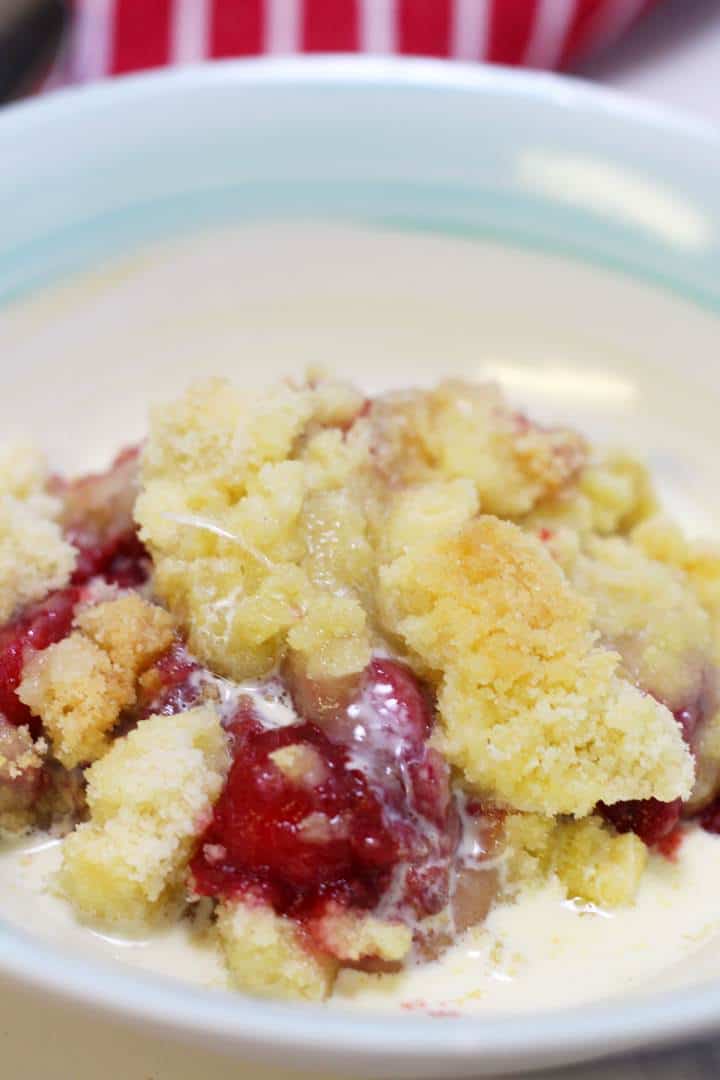 Of course, there are all sorts of other fruit crumbles you can make; summer fruit crumble, berry crumble (think of a berry!), mix and match crumble, gooseberry, plum. You pick the fruit.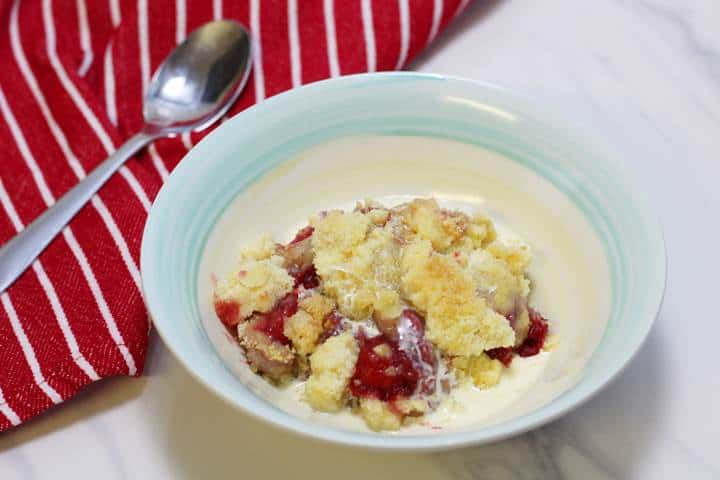 Crumble topping mix
The secret is getting the crumble topping right. In this crumble topping recipe we have added some flaked almonds.
This gives it a bit of a nutty taste. Also, it is important to add the sugar to the topping last, as this makes it crispier.
You could also add oats to the crumble topping mix if you wish.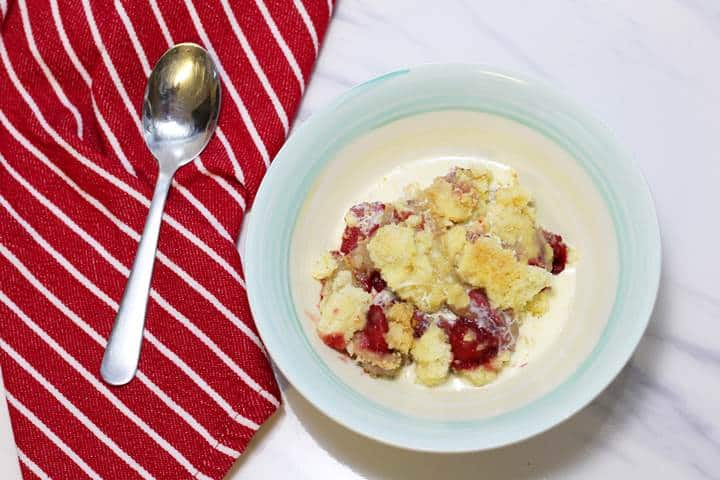 How to make crumble
You may also like: