Cheddar Cheese Fondue
This cheddar cheese fondue recipe has been born out of necessity.
When we lived in the Netherlands we could buy ready made Swiss fondue packages in our supermarket which you just had to heat up when you wanted to eat.
Like this one:
Original Swiss Fondue by MiFroma
However where we now live we cannot buy these products, so I had to come up with an alternative.
And this is probably the closest recipe I can get with the available products here.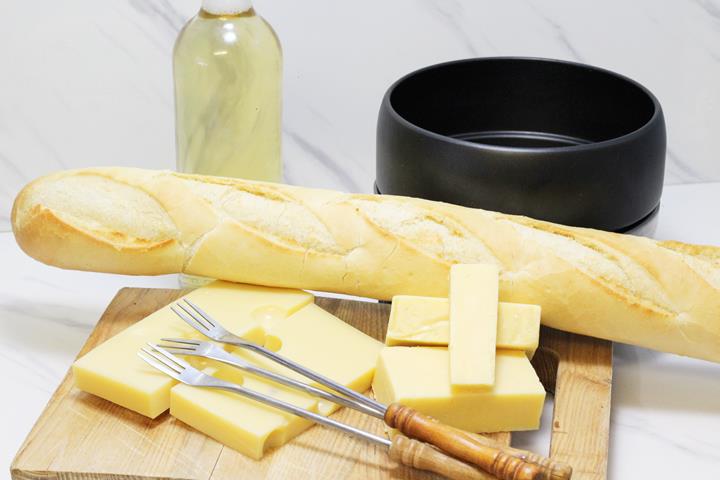 Normally an authentic Swiss cheese fondue would contain Emmentaler and Gruyère cheese.
But as we also have problems finding Gruyère in the town where we live, I decided to try using cheddar cheese instead, which accidentally worked out perfectly.
My wife even thought this recipe tastes better than the products we used to buy in the Netherlands.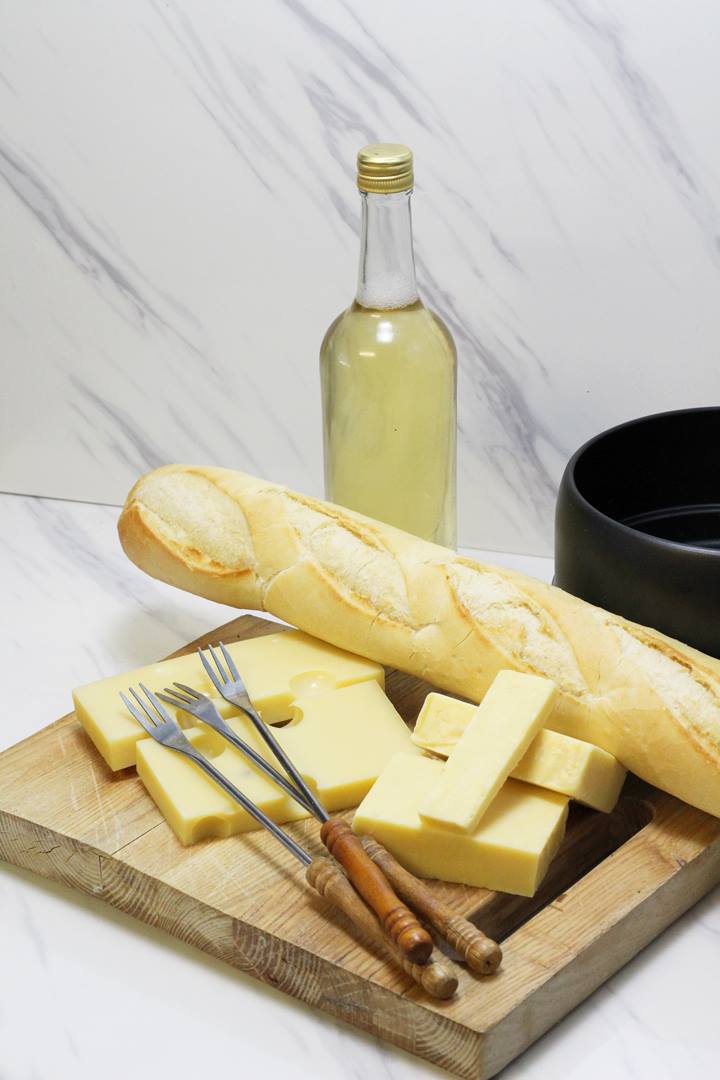 Best White Wine for Fondue
I do not think it is helpful to state what the best wine for cheese fondue is. There are so many possibilities.
For the wine used in this recipe, I used a Pinot Grigio that I make myself at home. But you can use any dry white wine with a high acidity, like a Sauvignon Blanc or Pinot Blanc.
I would not be tempted to use a sweet wine as I think this would affect the taste adversely.
Certainly, the meal should be accompanied by a dry white wine.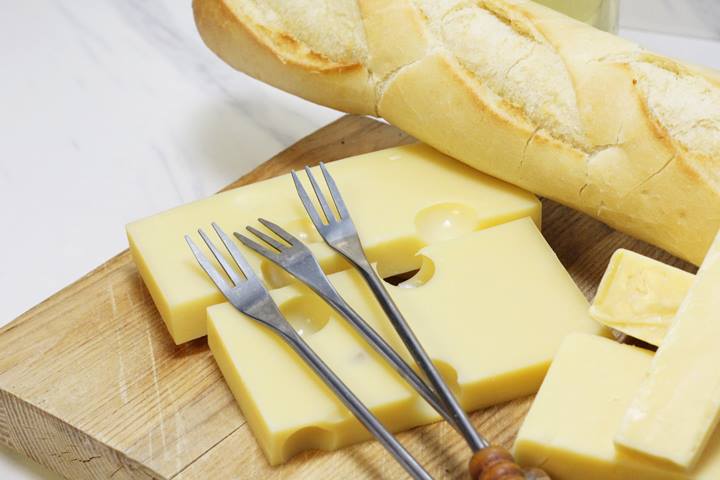 What to dip in cheese fondue
I have eaten cheese fondue in France, Switzerland, Lichtenstein and Italy and think the best cheese fondue dipping items consist of a nice crusty bread with plenty of holes in the dough to fill with cheese.
Really there is nothing quite like a crusty piece of French bread.
You can, of course, also use some vegetables to dip if you were wanting to have a more healthy approach to this meal.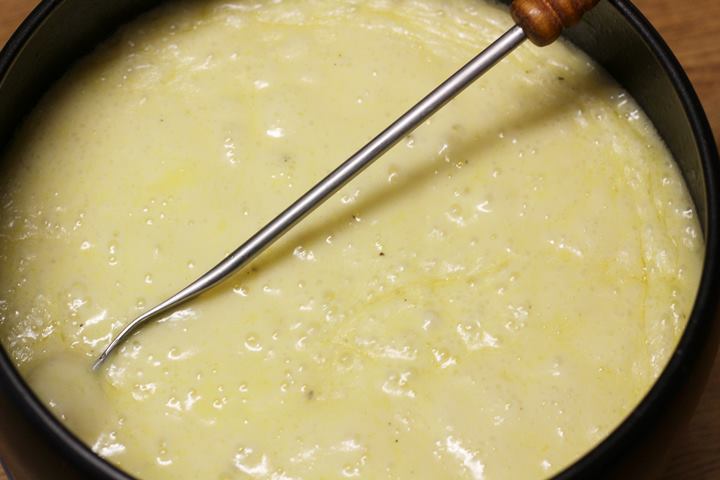 Introduction to Fondue
I was introduced to cheese fondue in Liechtenstein when I was a child. We were lucky to go a number of times for two week family skiing holidays to the wonderful Gorfion Hotel in the tiny town of Malbun.
The evening meals would sometimes be cheese or meat fondues, both of which we loved as kids.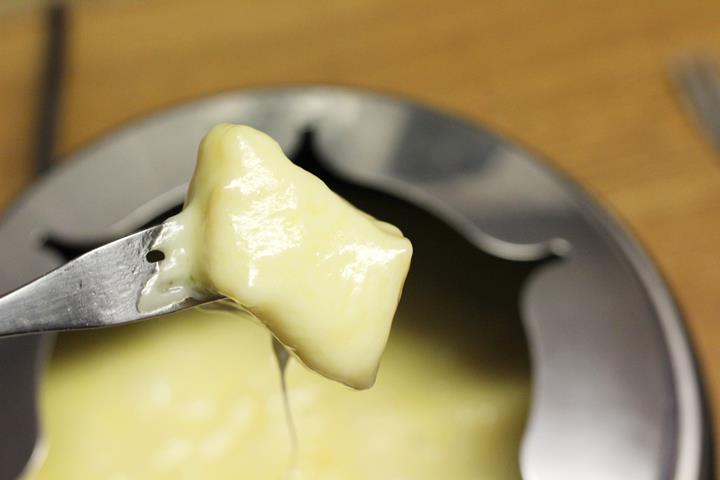 Back then we would have a cheese fondue melting pot at the table with a small paraffin burner to keep it hot. We have found though, having used these for years at home as well, that an electric melting pot is actually easier as well as being safer, and there is no smell.
And the biggest advantage is that you can adjust the heat to suit the state of your fondue.
Cheese Electric 64oz Fondue Melting Pot
Cheese fondue recipes
If you try this recipe I think you will find it very close to the original, but hey if you can find Gruyère then use that instead!
Just use the same weight of Emmentaler and Gruyère (or cheddar) to suit the number of people you have.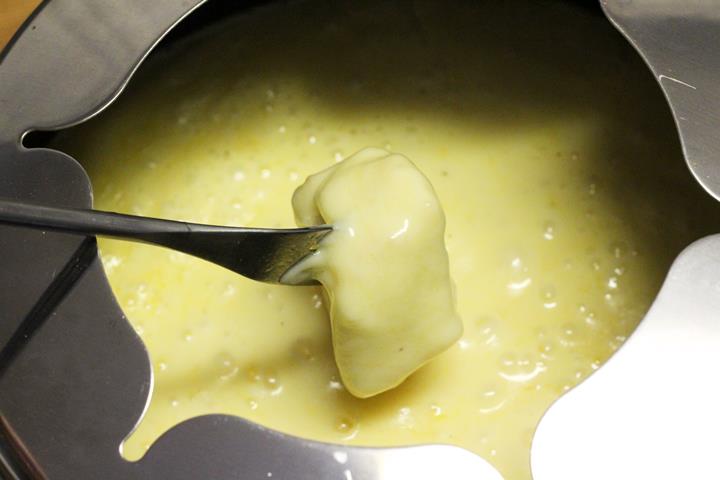 Eating fondue is a communal activity and should be fun. But remember, anyone dropping their bread in the cheese has to buy the next round of drinks!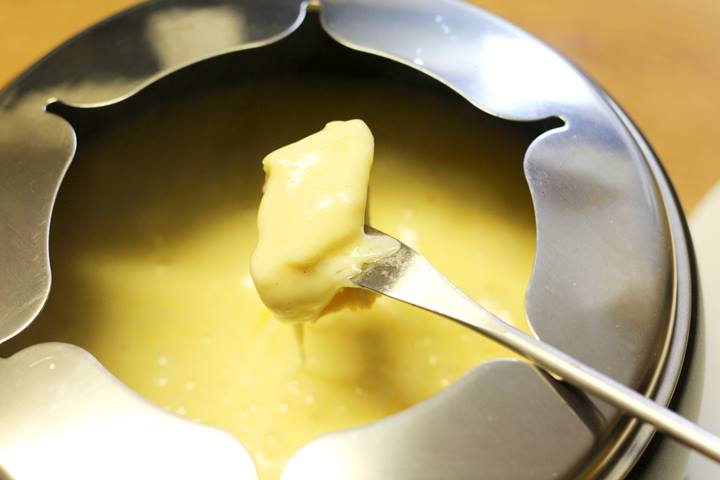 How to make cheddar cheese fondue