Brussels Sprouts with Bacon or Pancetta
There are many ways to prepare Brussels sprouts to provide a healthy and tasty side dish. This Brussels sprouts and Pancetta recipe is one of several Brussels sprouts recipes that we have on this blog.
We think Brussel sprouts (or Brussels sprouts, to spell it correctly!) are an underrated vegetable. Sprouts can provide a perfect accompaniment to many dishes, especially a Sunday roast, if prepared properly.
They are a member of the Gemmifera group of cabbages and look like mini cabbages. Sprouts however grow on a stalk, as opposed to larger cabbages that grow on the ground.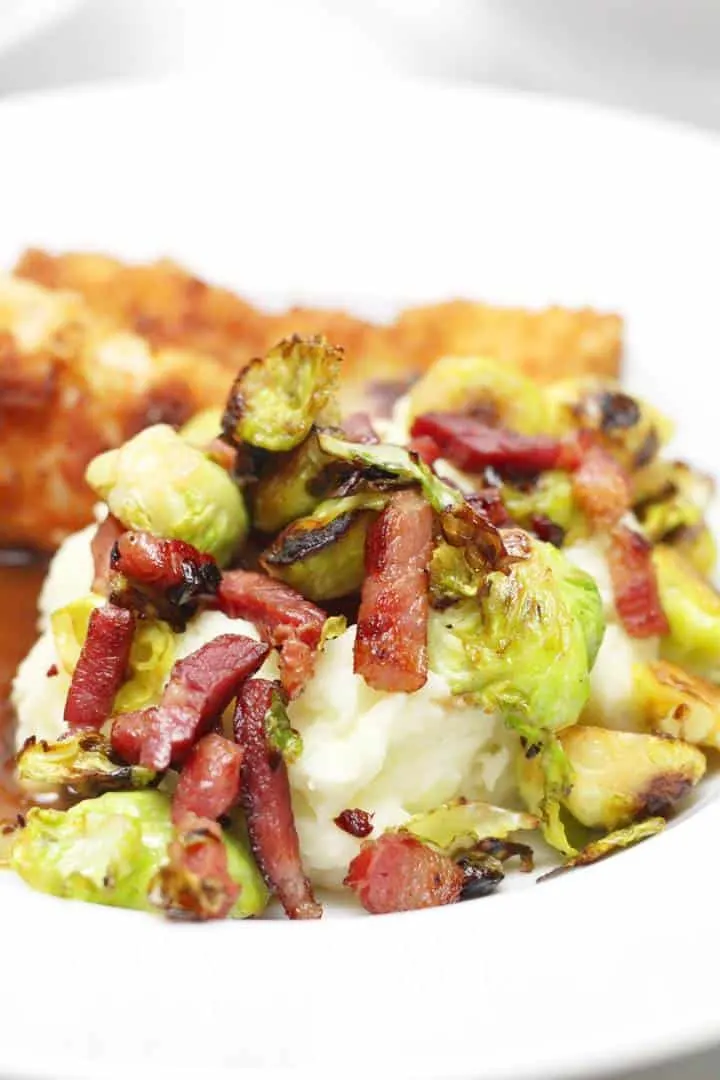 School food
A lot of people I know, including myself, did not like eating Brussels sprouts at an early age.
This was because in the 'old days' people used to boil sprouts! Not only does overcooking them makes them rather soggy, but it also tends to destroy the nutrients in the vegetable.
I remember back at preparatory school in the 70's, when a certain 'Irene' used to help serve up our school lunches.
She would stand there with a burning Benson & Hedges (cigarette) clamped securely in the corner of her mouth. The inch-long piece of ash would cling for dear life to the butt, until it inevitably lost the fight and dropped into the mashed potatoes.
Boiled sprouts there were one of the vegetables that really would make you want to cry, they were so bad. The fag ash didn't help.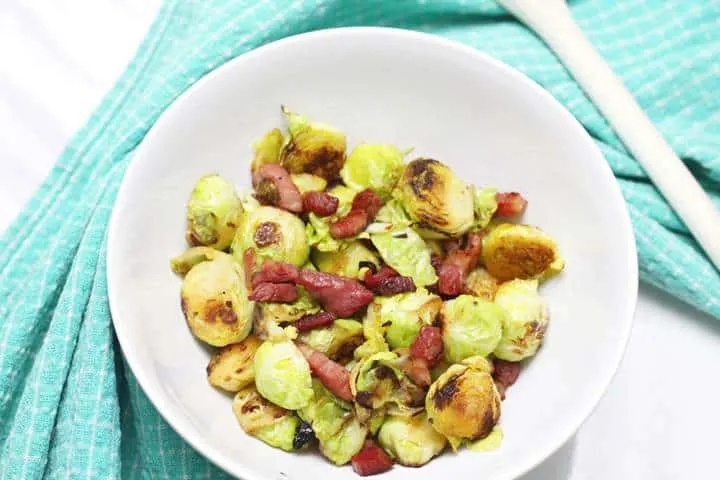 Now, however, I think Brussels sprouts have been reinvented. My wife loves them, as I now do, and we find the naturally bitter taste can be perfectly mitigated.
We also love eating them cooked together with chestnuts.
The taste and texture depend on how you cook them. You can easily produce a very complimentary taste to many different meals.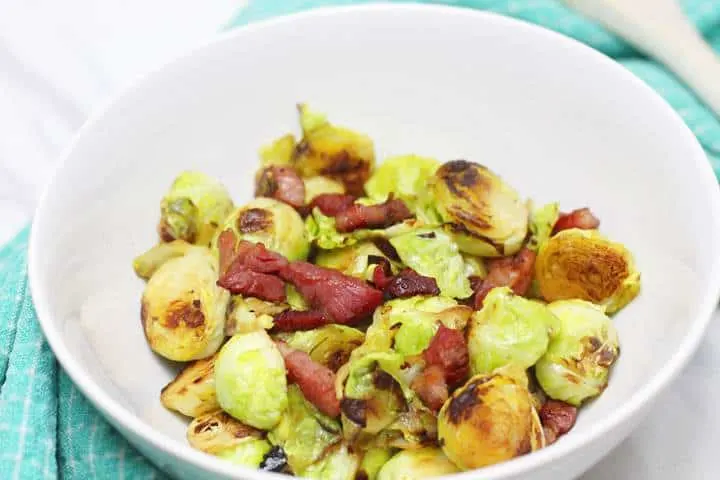 We are now discovering different ways to use them as an accompaniment for some of our meals. In this picture below we have combined them with some mashed potato and fried chicken pieces.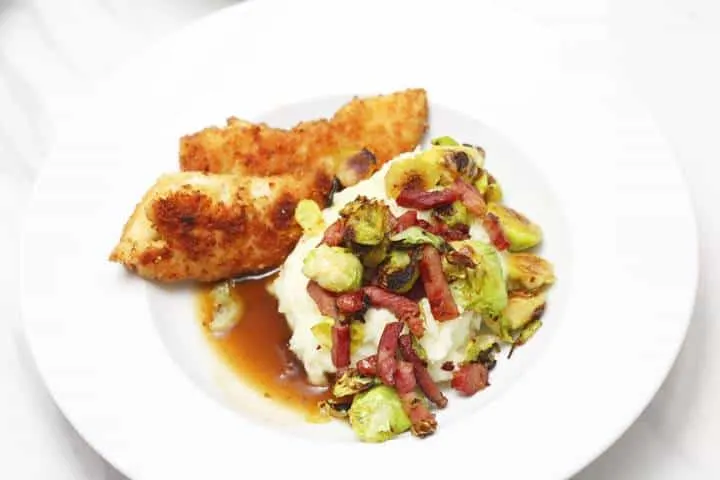 Freezing Brussels Sprouts
One of the problems is that Brussels sprouts (at least in Northern latitudes), have a distinct season between about September to March. This means we traditionally needed to find nice winter meals for them to accompany.
I read on the internet that you can freeze sprouts which would be great as we could then use them throughout the year.
I tried doing this earlier this year but have to report that it was not really a success. There was some deterioration of the plants during the freezing process. So we will just have to enjoy them over the winter.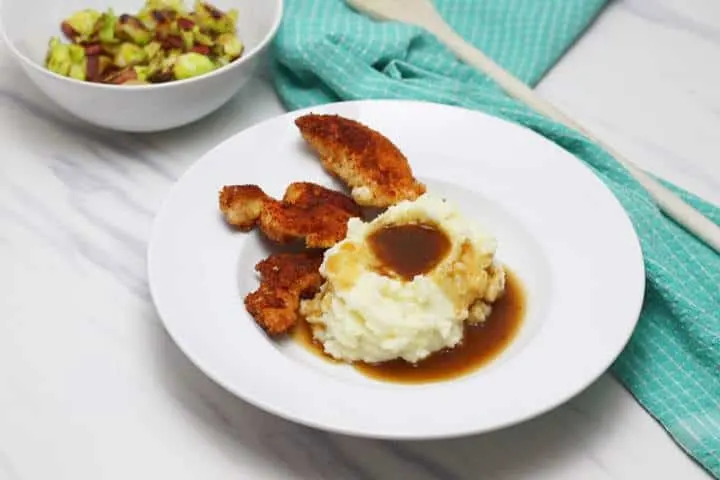 Preparation of the Main ingredient
Be aware that the preparation of Brussels sprouts can take some time. They need to be individually cut and peeled and then rinsed together.
I tend to do it in front of the television (Netflix boxset usually) as it can be a bit tedious, especially if you are making a large batch.
This side dish is suited to accompany anything needing a combination of bitter and savoury salt as a compliment.
As an alternative to Brussels sprouts with pancetta, you could also try Brussels sprouts with bacon. This is very similar and depends really on whatever is easiest and cheapest for you to procure locally.
I am tempted to use streaky bacon, as the delicious bacon fat helps coat the sprouts and add some extra saltiness to the taste. This recipe also uses a mix of different oils which all impart an individual flavour to the sprouts when they are being crisped up.
I hope you enjoy it. Please give some feedback below if you do!
How to make Sprouts with Pancetta