Healthy granola fruit pots
Healthy yoghurt fruit pots are a great thing to take on a picnic. They can be prepared in no time, are easily portable and can be kept cool in a cool bag.
They can also be included in packed lunches, prepared as breakfast yoghurt pots the night before, or taken on trips. You may even want to eat them for dessert. And the great thing is – they are really healthy.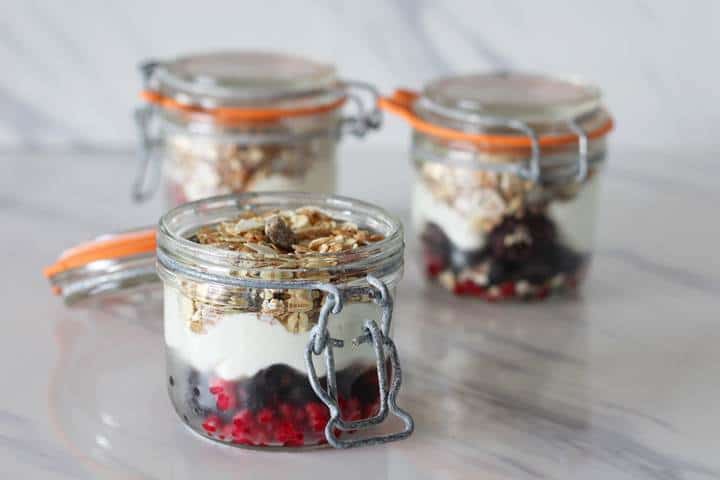 The pots we use once contained pate when we bought them. They were holding a delicious salmon pate that was so good we bought a few of them.
And now they are perfect for our little picnic trips to the beach. The ones below are a bit bigger if you have a good appetite.
But there are also some smaller ones available on Amazon if you need to get some.
Need some pots for your yoghurt pots?
6 Le Parfait Canning Jars 500ml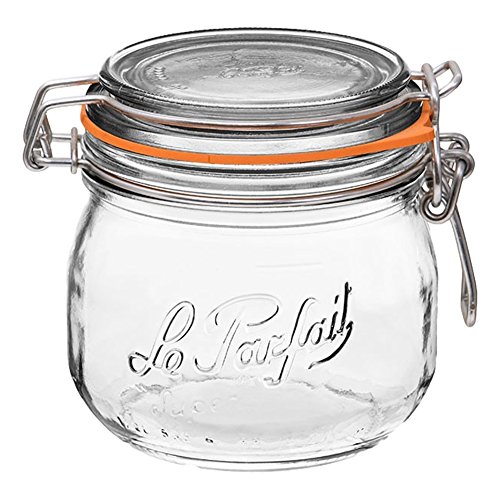 We like the way you can make them up as you please. You can use any type of frozen fruit from the freezer – these ones have summer fruits in them. By the time you go to eat them they will have defrosted.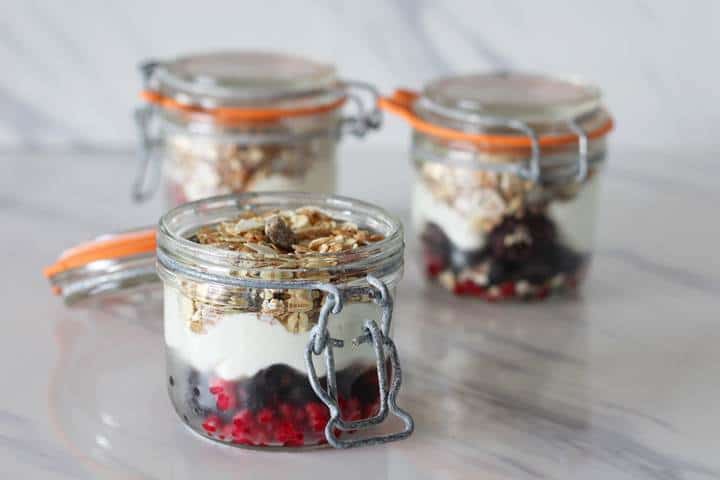 You can choose between granola and muesli or even just use porridge oats if you prefer. These pots were filled with fruity muesli. What a healthy lunch snack!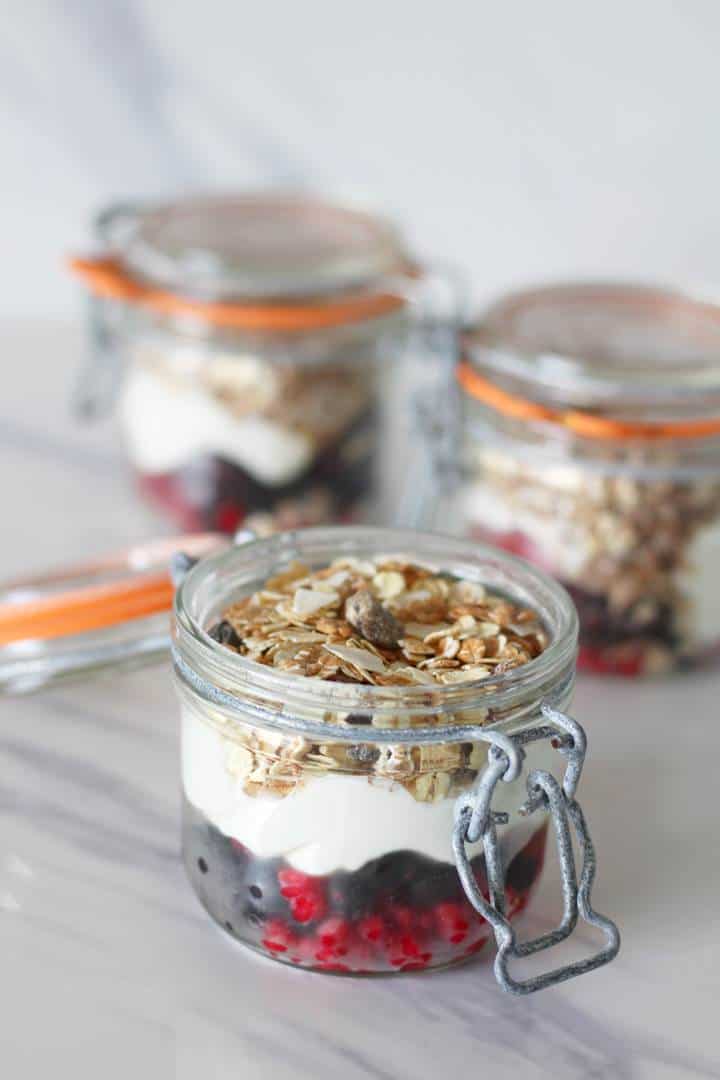 If you are really feeling ambitious you could make your own healthy homemade granola to go in this delicious picnic snack.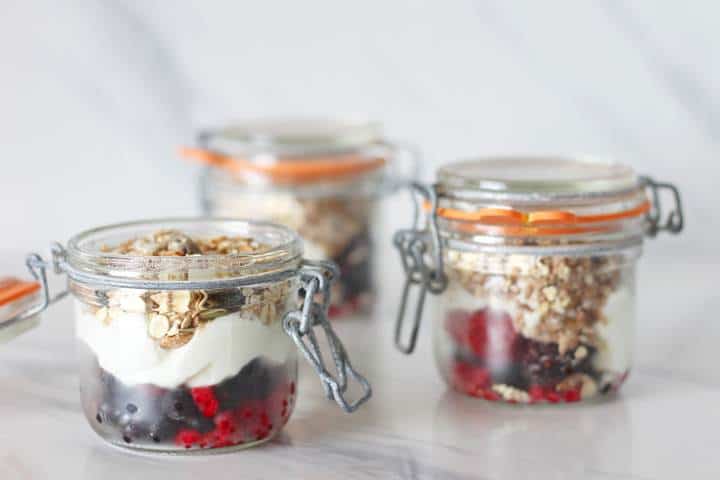 Yoghurt and granola always go well together, but adding the fruit just makes it perfect. Choose your favourite or even make a fruit compote instead by stewing the fruit in sugar beforehand. I might do this next time 🙂
Remember to keep them cool until you eat them, and make sure you don't forget to pack a spoon!
How to make healthy yoghurt fruit pots
If you enjoyed this or are looking for ideas you may want to have a look at these posts:
– for some great ideas for picnics or packed lunches.