Long Stem Broccoli
Oven roasted long stem broccoli is another great side dish to serve if you have other food you are preparing in the oven. The preparation time is minimal and taste is excellent. They are full of vitamins and nutrients.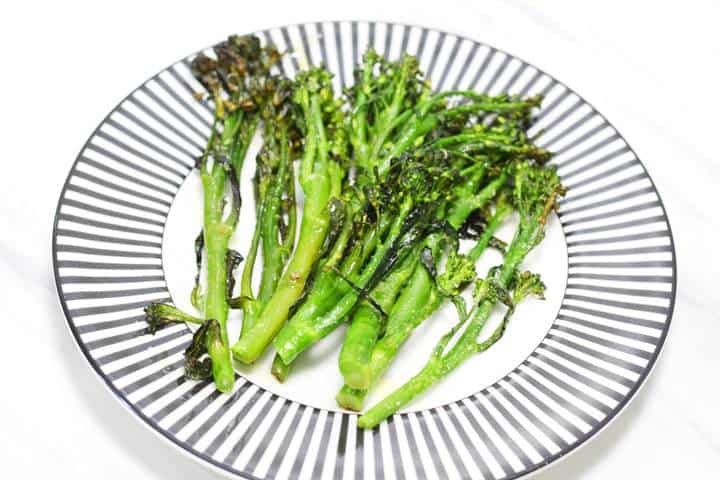 In these pictures, I have used long-stemmed broccoli (otherwise known as Broccolini) as it is tenderer than normal broccoli and I think it tastes better.
You can see we eat the stems which can be quite juicy, certainly more so than the stem of normal broccoli. Broccolini is actually a cross between kale and broccoli.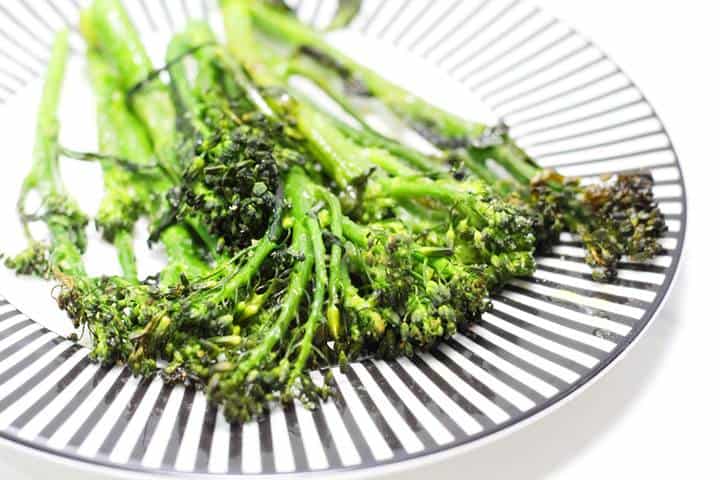 It can be cooked in a variety of ways, like many vegetables. This recipe calls for a simple roasting or baking. But it can be stir-fried, boiled, steamed or even eaten raw.
My kids used to call these 'boompjes' which means 'little trees' in Dutch. It was one of the only green vegetables they would eat, funnily enough. I would sauté them in a bit of butter and salt which I suppose did the trick.
It is good for adding Vitamin A to your diet so a worthy addition.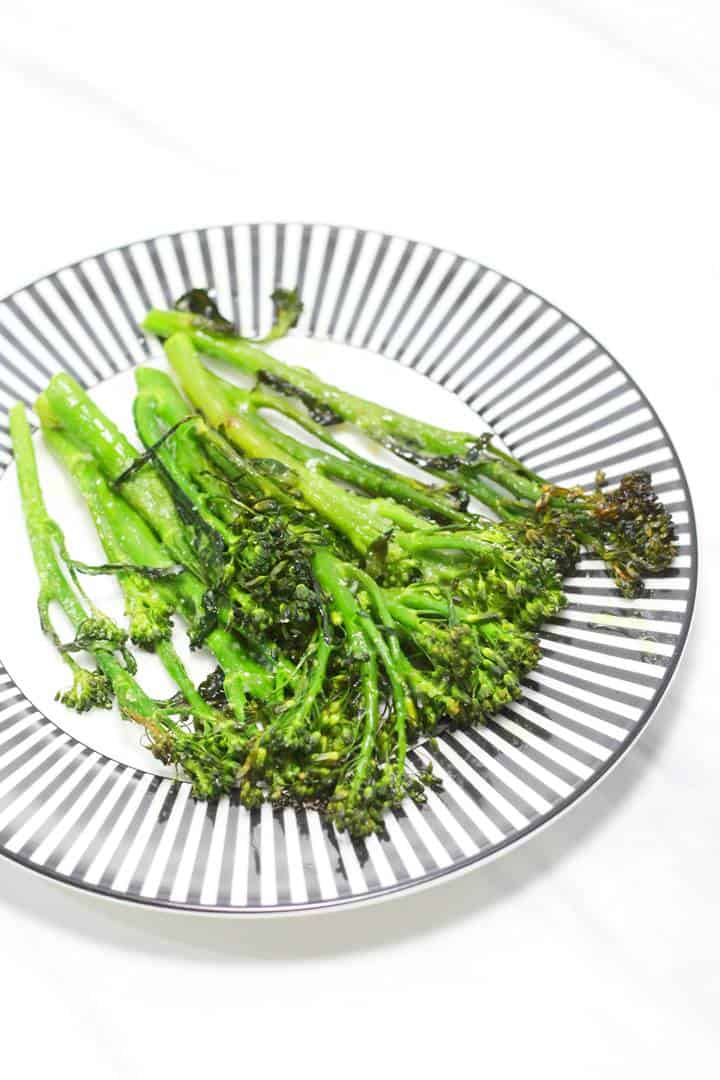 You can use it to accompany many types of foods.
Both broccoli and broccolini are highly nutritious vegetables which you can read more about here.
How to bake long stemmed broccoli